It contains affiliate links and Extrabux will be compensated if you make a purchase after clicking on Extrabux links.

ROG Ally vs. Ayaneo 2 vs. GPD WIN 4 vs. ONEXPLAYER 2: Differences and Reviews 2023
If you are an avid gamer who has always wanted to play blockbuster titles on the go (or on the toilet), you definitely need a good handheld game console. Anyone that has been looking for the best handheld gaming consoles might have heard of ROG Ally, Ayaneo 2, GPD WIN 4, and ONEXPLAYER 2. But which handheld gaming console should you buy? Therefore in this ROG Ally vs. Ayaneo 2 vs. GPD WIN 4 vs. ONEXPLAYER 2 comparison, we want to look at four handheld gaming consoles from top to bottom. This includes their specs, price & avaliablity, designs, pros & cons, dispaly, software, controls, battery life, and more!

Cover Photo:rog.asus.com
ASUS ROG Ally Reviews

Equipped with an AMD Ryzen Z1 extreme processor, a smooth 7-inch 1080p 120Hz touchscreen with AMD FreeSync technology, and ROG intelligent cooling, the ASUS ROG Ally takes handheld gaming on to a whole different level.You can access any game that runs on Windows across all game platforms, including Steam, GOG, Xbox Game Pass, cloud gaming services, Android apps and more. Play anywhere, anytime, using handheld mode or by connecting the Ally to a TV and linking multiple controllers to play with friends. The Ally even transforms into a gaming PC by connecting to ROG XG mobile eGPU and dock - supporting mouse, keyboard, monitor, and more of your favorite peripherals.
Source:bestbuy.com
Ayaneo 2 Reviews
AyaNeo is a relative veteran in this burgeoning space, and its latest PC gaming handheld, the Ayaneo 2, is about as good as it gets at this point in proceedings. Ayaneo 2 handheld gaming PC brings with it a brand new bezel-less screen, 1200p resolution, an AMD Ryzen 7 6800U processor for major performance improvements in games, and an ergonomic chassis for hours of comfortable play.

In essence, AyaNeo has taken the general design of a landscape-oriented handheld device like the Switch Lite or PS Vita, and pumped it full of the best processing guts that can fit in its chassis. Those guts are built around the AMD Ryzen 7 6800U with its 680M graphics, making use of a 6nm process with eight cores and 16 threads, and tapping into the power of the RDNA 2 architecture (only recently surpassed by RDNA 3, which appeared in gaming laptops shown off at CES 2023). That's backed by either 16GB or 32GB of LDDR5 RAM, and between 512GB and 2TB of SSD storage. Running Windows 11 (in its Home variant), its gaming chops are presented on a gorgeous 7-inch 1920 x 1200 LCD display that's one of the richest we've seen, rivaling the quality of mobile OLED displays.
Source:ayaneo.com
GPD WIN 4 Reviews
The 2023 GPD WIN 4 handheld Windows PC is the direct successor to the 2021 Win 3. Aside from the processor swap from 11th gen Intel to the more powerful AMD Zen 3+, its design has also been fully revamped from the ground up.

The Win 4 utilizes the same Ryzen 7 6800U processor as found on flagship Ultrabooks like the Asus ZenBook S13. All configurations at the moment differ only in RAM (16 or 32 GB LPDDR5-6400) and SSD capacity (1 or 2 TB) while the AMD processor and 6-inch 1080p IPS touchscreen remain static.
If you want the smallest 6800U powered handheld then the GPD WIN 4 wins that hands down. GPD Win 4 with 6 inches in size. While it's not quite trouser pocketable, you can fit it in a jacket pocket.
Source:gpd.hk
ONEXPLAYER 2 Reviews
The ONEXPLAYER 2's display and raw power are unquestionably its key selling points; the 8-inch screen is a marvel and gives AAA games that big-budget feel when playing on the move. AMD's Ryzen 6800U chipset is also a monster when it comes to performance levels, allowing you to enjoy modern-era PC games on the go and emulate a wide range of systems with little compromise.

In contrast to devices like the Steam Deck or ROG Ally, the OneXPlayer 2 looks more like the Nintendo Switch because the two controllers on the side can be removed. The hardware is the well-known AMD Ryzen 7 6800U together with the fast Radeon 680M iGPU, which drives an 8.4-inch IPS display with a resolution of 2,560 x 1,600 pixels. There are several options for RAM and SSD up to 32 GB/2 TB.
Source:onexplayerstore.com
Where to Buy Handheld Gaming Consoles?
You can buy handheld gaming consoles at brands' official website (like ASUS). You can also go Best Buy, GameStop, Walmart.com, or Amazon.com to purchase handheld gaming consoles.
Saving Tip: If you like online shopping, don't forget to sign up at Extrabux!(What is Extrabux) , then you can enjoy up to 30+% cashback on your purchase from Extrabux! Sign-Up Bonus: Free to join it & get $20 welcome bonus! Student Benefits:As long as you are a student at school, you can get a free whole year long VIP Card worth $199.
Extrabux.com cooperates with many merchants, such as: Best Buy (0.5% cashback), GameStop (Up to 7% cashback), Walmart (Up to 4% cashback), Sephora(4% -5% cash back), Moosejaw (5% -6% cash back), LOOKFANTASTIC (Up to 10% cash back), Giorgio Armani Beauty(10-12% cashback) )Sam's Club (Up to 15% cashback), Norton(Up to 20% cashback), Microsoft (Up to 7% cash back) and so on. You can save on buying daily necessities, fashion, beauty, electronic products, broadband installation, mobile communication, air tickets, hotels and other aspects of life!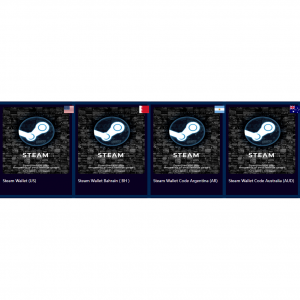 ASUS ROG Ally vs. Ayaneo 2 vs. GPD WIN 4 vs. ONEXPLAYER 2
| | | | | |
| --- | --- | --- | --- | --- |
| | ASUS ROG Ally | Ayaneo 2 | GPD WIN 4 | ONEXPLAYER 2 |
| Price | $699.99 | From $1099 | From $699 | From $959 |
| Release Date | 06/13/2023 | December 2022 | 07/17/2023 | 12/20/2022 |
| Chipset | AMD's new Ryzen Z1 and Ryzen Z1 Extreme chips | AMD Ryzen 7 6800U | AMD R7-7840U / 7640U | AMD Ryzen 7 6800U |
| Graphics | RDNA 3 | AMD Radeon RX 680M, 2200 MHz, 3.379 TFLOPS | RDNA3 | 12-core RDNA 2 |
| Screen | 7-inch IPS LCD display | 7-inch, 1200p, IPS | 6 inches, 1920 × 1080 | 8.4 Inch IPS Screen, 2560 x 1600, 358 PPI |
| RAM | 16GB LPDDR5 dual-channel memory | 16 GB or 32GB | 16 GB / 32GB / 64GB | 16 GB or 32GB |
| Storage | 512GB PCIe 4.0 NVMe M.2 SSD (2230) | 512 GB - 2TB NVMe SSD | 512GB / 2TB / 4TB PCIe Gen4 M.2 NVMe SSD | 512GB, 1TB, and 2 TB storage options |
| Battery | 40WHrs, 4S1P, 4-cell Li-ion | 50.25 Wh Lithium-ion battery 13050 mAh | 45.62Wh | 65.5wh High-Capacity Battery |
| Connectivity | Wi-Fi, Bluetooth, USB-C, custom Asus PCIe port. | USB-C, Bluetooth 5.2, Wi-Fi 6 | USB4, Oculink, USB Type-C, and microSD Card Slot | USB-C 4.0, micro SD 4.0, WiFi 6E & Bluetooth 5.2 |
| Dimension | 28.0 x 11.1 x 2.12 ~ 3.24 cm | 264.5 mm x 105.5 mm x 21.5 mm | 22.0 × 9.2 × 2.8 cm | 31 x 12.7 x 2.3 cm |
| Weight | 608g (1.34 lbs) | 680 g | 570 grams | 848g |
Price & Availability



ASUS ROG Ally
The Asus ROG Ally is now available to pre-order from Best Buy for $699 and will launch on June 13. In addition, a number of accessories are available for the ROG Ally, including the Asus ROG Ally travel case ($39) and Asus ROG charger dock ($64). The handheld is also compatible with other Asus products, including the ROG Cetra True Wireless earbuds ($99) and the Asus ROG Raikiri Pro controller ($169).
Ayaneo 2
Prices at Ayaneo.com start at $1,099 for the 16GB RAM / 512GB storage option, rising to $1,299 for 16GB RAM / 1TB storage, and topping out at 32GB RAM / 2TB storage.
GPD WIN 4
GPD WIN 4 (2023) start at US$699 with a Ryzen 5 7640U, a 512 GB SSD and 16 GB of RAM. Alternatively, the gaming handheld will be available with the Ryzen 7 7840U from US$839, which GPD pairs with 32 GB of RAM and a 512 GB SSD.
ONEXPLAYER 2
| | |
| --- | --- |
| 16GB + 512GB | $959 |
| 16GB + 1TB | $999 |
| 16GB + 2TB | $1159 |
| 32GB + 1TB | $1159 |
| 32GB + 2TB | $1259 |
All five models are currently sold out on the official website of onexplayer.com.
Designs
ASUS ROG Ally
The ASUS ROG Ally has a striking all-white design that distinguishes it from the all-black Steam Deck. RGB lighting under the two analog sticks stands out nicely against the white chassis. The front air vents are strategically placed near the bottom and direct your eyes toward the screen, which is a nice touch. The handheld is great to hold thanks to its light weight and even weight distribution.
Design-wise, the Ally shares similarities to the Nintendo Switch and Steam Deck. On the left side, you'll find an analog stick and a D-pad. On the right, you'll find the face buttons and another analog stick (at an offset angle). Each side has two vents and two buttons for navigating the user interface. Along the top, there are power and volume buttons, a PCIe port to connect to the ROG XG Mobile external GPU, a USB-C port, a mini SD card reader and a headphone jack. There are also more air vents up top. Lastly, there are two buttons on the handheld's back and more air vents.
The ROG Ally measures 11.0 x 4.4 x 0.5 inches and weighs 1.3 pounds. In contrast, the Steam Deck measures 11.73 x 4.60 x 1.93 inches and weighs 1.5 pounds. Overall, Asus' handheld is smaller and weighs less than the Steam Deck. Because it's so light, you can easy to hold and use the handheld for hours at a time.
Ayaneo 2
The Ayaneo 2 is avaliable on the all-black model, but there's also a Sky White option, a NES-aping Retro Power edition, and a somewhat-bizarre B.Duck themed option, that has the color scheme of a rubber duck. While much of the design remains the same as the Ayaneo Air and Ayaneo Next, the Ayaneo 2 manages to be a big refresh in many of the ways that matter most. Size-wise, it's similar to the Ayaneo Next dimensions of 10.4 x 4.2 x 0.9 inches and a 7-inch LCD screen. It's closer to Switch OLED territory. The ergonomics have also been redesigned to make it more ovular and comfortable to grip. And the power button has a built-in fingerprint sensor.
X,Y,A,B buttons and asymmetrical joysticks sit comfortably either side of the screen, with a D-pad below the left stick, and Start and Select buttons sitting side by side beneath that D-pad. Beneath the right stick are two shortcut buttons – one for quickly jumping back to the Windows desktop, the other for firing up the Aya Space gaming overlay.
The whole setup feels well-built. The PC's case is smooth and sturdy and has a very reassuring heft. In front, there's a single sheet of glass that goes across the face of the system (with cutouts for the joysticks and buttons), which gives it a slick, streamlined appearance. The company even went out of its way to ensure that there aren't any visible screws. Though if you do want to get inside, there's an included pick you can use to pry off the little covers on each side.
And The Ayaneo 2 sports magnetic hall sensor joysticks and shoulder triggers that feel crisp and snappy. There's basically no dead zone, unlike what you get with Valve's handheld. The Ayaneo 2's design is that its touchscreen doesn't have any bezels, and almost looks elegant. It's all boxed up nicely too, with a charging brick and USB-C cable in the box, along with a selection of international power adapters and a pair of USB-C-to-USB-A dongles, handy for additional storage and accessories.
GPD WIN 4
If the GPD WIN 4 looks familiar, it should. The design is strikingly similar to 2012's PlayStation Vita. Everything from the shape to the look of the buttons feels like a callback, though Vita owners will notice that it's a bit bigger in every dimension. GPD has also gone with offset joysticks instead of the classic Sony side-by-side. The Win 4 is a full-fledged gaming PC and has the performance chops to prove it. Inside its small yet chunky shell (about 8.7 x 3.6 x 1.1 inches), it features a Ryzen 7 6800U processor, 16GB of DDR5 memory, and up to 1TB of NVMe storage.
It also comes with a full, bloat-free Windows 11 installation (excluding the configuration app). Here, every game or app that works on your normal Windows gaming PC will work. That means instant compatibility with decades of PC games and a much easier ability to use the GPD Win 4 as an actual computer. With a proper docking station, monitor, and peripherals, you could use it as your daily computer, replacing the need for a bulky tower. Since it's essentially a laptop in handheld form, there's a lot more that it needs to accomplish with that control set. Its 6-inch screen slides upward to reveal a full keyboard. The keys are completely flat.
Since it has a built-in keyboard, more of the remaining controls can be dedicated to mouse movement and navigation. Using a switch on the left side of the console, you can swap between Mouse Mode and Controller Mode. In Mouse Mode, the right joystick controls the cursor and the face buttons act like arrows while the D-pad turns into a navigation cluster for quickly paging up and down. The bumpers become left and right click. Surprisingly, there's even a tiny clickable trackpad just below the right joystick that works great for quickly positioning your cursor (less so for fine movements and clicking icons). Touch control is another option and is usually the more natural choice unless you need that extra precision.
ONEXPLAYER 2
ONEXPLAYER 2 is a completely different handheld gaming console with detachable controllers, allowing the device to be transformed to meet different gaming needs. The added flexibility allows gamers to choose their preferred way of playing and makes the most out of their ONEXPLAYER 2. With CPU- AMD RYZEN 6800U, to ensure minimal lag and steady FPS for the best gaming experience possible. It's not just a gaming console. You can simply turn it into any modes as your needs such as TV mode, tablet mode and laptop mode.
Experience stunning detail and clarity on the 8.4" 2.5k screen! With a high resolution of 2560 x1600 pixels, this screen displays images and videos with incredible sharpness and vibrant colors. The 8.4" size is also perfect for viewing and interacting with content, offering a comfortable and immersive experience. Whether you are watching a movie, browsing the web, or playing a game, get ready to be blown away by the mighty power of the 8.4" 2.5k screen.
Display



ASUS ROG Ally
A high-powered machine needs a top-spec display to match, and the ASUS ROG Ally has specifications that just a few years ago would have rivaled gaming laptops many times its size. Sporting a 1080p touchscreen panel with a 120Hz refresh rate and FreeSync Premium support, this 7-inch display is truly a joy to game on. With 100% coverage of the sRGB color space, you can trust that all of your content looks exactly as the game makers intended.
Common LCD displays generally have a max brightness of 200-300 nits, but the Ally boasts a max brightness of 500 nits. A higher brightness allows the Ally to clearly display the action on screen when in challenging brighter environments like the great outdoors.
Ayaneo 2
The 7-inch no-bezel full display , loves Ayaneo 2 at first sight. The screen ratio is huge, bringing a breathtaking and immersive gaming experience. The frameless screen design allows technological innovation and artistic aesthetics to be deeply integrated, leading the new trend of gaming handheld devices.
Ultra HD High color gamut screen display Enrich interpretation of stunning game masterpieces A good screen with 1920 * 1200 resolution, 323 PPI high pixel density, and 400 nits high brightness, delicately presents colorful game images. The visual sensory experience instantly fills up, and the overall details of the game are visible.
GPD WIN 4
GPD WIN 4 (2023) features a 6-inch eye-care screen with native landscape mode and 16:9 golden ratio, and 368 PPI. The screen you'll be playing on is nice and bright at 400-nits, about the same as a typical gaming laptop. It offers crisp visuals with a 1920 x 1080 native resolution, though you'll likely want to set games to 720p for the best performance.
The display is a 6 inch H-IPS touchscreen with a native resolution of 1920×1080 supporting 40 and 60Hz refresh rates. This is useful if you want to run a game at 40Hz for faster performance or to save battery life. The resolution is however lower than the other handhelds which are 1200P and 800P. The screen slides up to reveal the backlit keyboard. Unlike the Win 3, this has tactile buttons which feels far nicer to use than the fairly useless haptic keyboard found in its predecessor. The keyboard is small and suitable for short messages rather than long documents.
ONEXPLAYER 2
The resolution on the ONEXPLAYER 2 is increased to 2560 x 1600 px, with an sRGB color gamut of 100%. Pixel density is at 360 PPI with a brightness of 350 nits.
The 8.4-inch IPS panel offers a high resolution of 2,560 x 1,600 pixels (16:10, WQHD), but only 60 Hz. The subjective picture impression is very good and all content is sharp. Furthermore, bright surfaces do not look grainy. However, there is also a visible blue cast and the colors look very cool overall. Along with the AOKZOE A1 it is the largest display and resolution out of the 6800U based handhelds.
Controls



ASUS ROG Ally
Gamepad controls:
A B X Y buttons

D-pad

L & R Hall Effect analog triggers

L & R bumpers

View button

Menu button

Command Center button

Armoury Crate button

2 x assignable grip buttons
Thumbsticks: 2 x full-size analog sticks with capacitive touch
Haptics: HD haptics
Gyro: 6-Axis IMU
Ayaneo 2
Highly customizable buttons. Feel free to customize your shortcut keys Easy to use and user-friendly design, Ayaneo 2 can provide players with super convenient controls. It can not only be set as a command commonly used in Windows, or mapped to commonly used keyboard keys, but can also be linked to open any program or game, and add a command when opening a program. The short and long press of LC and RC can trigger different functions. In addition to the short press customization function of the "=" key, AYANEO 2 enables three buttons to trigger a total of five custom functions.
GPD WIN 4
To avoid frequent switching between the gamepad/mouse, the GPD WIN 4 now features a Pocket 2-style Optical Finger Navigation mouse located in the lower right corner of the device, with support for click confirmation. This means that users can easily control the desktop even while in gamepad mode, making gaming and office tasks even more effortless and convenient.
1. The WIN 4 integrates three different input devices: "joystick-simulated mouse," "Optical Finger Navigation mouse," and "touch screen."
2. The WIN 4 supports four different input methods: "keyboard," "joystick-simulated mouse," "Optical Finger Navigation mouse," and "touch screen.
3. The Fingerprint Unlock Feature Is Retained, Avoiding The Hassle Of Entering Passwords Every Time.
4. The GPD Win 4 control and design are reminiscent of the Sony PSP, featuring dual hall sensor joysticks, a classic-style D-pad, and linear analog trigger buttons with LED lighting. Customizable buttons on the back of the device further enhance the gaming experience.
ONEXPLAYER 2
Pro level sticks - no deadzone or drifting. ONEXPLAYER 2 engineers have developed a professional software algorithm to eliminate joystick drifting and dead zones. With a refresh rate of 500Hz, their joystick ensures precise and accurate control. Tested with an average error rate of only 0.1%, the joystick is truly drift-free and has no dead zones. In tests, it showed almost no excess on the outer edge of circles and accurately returned to 0.00002 after each movement from four directions.
The control panel of ONEXPLAYER 2 is the simplest, especially suitable for who don't need too many buttons.
Software



ASUS ROG Ally
ASUS ROG Ally runs on Windows 11. Because of that, you're able to run any game or program that's Windows-compatible right out of the box. This is one of the Ally's major selling points since the handheld is effectively a small Windows PC. However, this same strength also presents a weakness.
Asus' Armoury Crate app is the Ally's closest equivalent, but it's not nearly as intuitive to use. Armoury Crate lets you see and select all the games you've downloaded, regardless of their respective launchers. The app itself works as intended, however, once you select a title, you're then forced to use its associated launcher.
For instance, selecting a Steam game brings up the Steam desktop app. Clicking on an Xbox game pulls up the Xbox app. With the exception of Steam which has a controller-friendly Big Picture mode, you'll be forced to use the right analog stick as a mouse or use touch controls to navigate these launchers since they don't recognize the Ally's controller buttons.
You're able to use the d-pad to cycle through items on the desktop and can do the same when navigating through Windows settings. You can press the A button to open selected items on the desktop but can't do the same in settings; forcing you to use the right analog stick. Granted, none of this feels too clunky in action but it's certainly not as seamless as navigating through the streamlined SteamOS UI.
Ayaneo 2
Like most gaming handhelds, the Ayaneo 2 comes with an integral piece of customization software called Aya Space. AYASPACE has a series of original software and hardware management functions, and has powerful functions such as game library, game configuration files, precise TDP control, one-click access, etc., to explore endless possibilities for Windows handheld gaming consoles.
Inside this software, you can launch games, customize the programmable buttons, configure the joysticks, triggers, and face buttons, and update the firmware for its different components. The software doubles as a launcher and will scan your system for any apps or games it's compatible with.
The full-screen program can be accessed by holding the Aya Space button, but tapping it brings up a quick menu to change settings on the fly. If the customizable buttons weren't enough, the menu provides an additional selection of shortcuts for things like starting FSR or calling up the on-screen keyboard. The quick menu is also where you'll adjust key settings like TDP, brightness, sound, and fan speed. The quick menu alone is worth keeping Aya Space installed for. Otherwise, even adjusting brightness involves digging around in Windows menus.
GPD WIN 4
Configuring the GPD WIN 4 is done using GPD's MotionAssist software. It's very much a "love it or hate it" application. It's lightweight but barebones and not explained at all. Launching the software brings up a small window broken into tabs for TDP (the power going to the processor), setting up and testing gyro controls, hotkeys, and general device settings. Coming from the AyaSpace app and the rich UI of the Steam Deck, this app is functional but feels woefully outdated.
You'll need to learn it regardless, because it's where you dial in performance, motion controls, and assign hotkeys for your most used commands. There are seven TDP settings ranging from five watts to 28 watts and they can be one-click activated. Increasing the power improves performance but decreases battery life, so you'll spend a lot of time with the app, finding the perfect balance for the games you're playing.
ONEXPLAYER 2
The ONEXPLAYER 2 ships with Windows 11, so it will basically act like a standard PC. That means you can install anything you'd typically install on a laptop or desktop, making it a powerful crossover device for those who like to game on the move but also want something they can use for admin tasks, video streaming or even work.
Sure, some apps – like Steam – will allow you to switch to a more finger-friendly interface, but for the most part, it feels like you need to use a mouse to get the most out of the OneXPlayer's Windows UI. The 6800U chipset means the OneXPlayer 2 is a complete and utter beast when it comes to emulating classic systems; it can pretty much replicate the performance of any system up to and including the Wii U (and it can run Switch games, too).
Battery Life



ASUS ROG Ally
ASUS ROG Ally put a 40 Watt-hour battery inside the Ally and says its "temperate stress tests" show that, when it's not plugged in, the Ally draws 30, 15, and 9 watts in Turbo, Performance, and Silent modes, respectively. At a glance, that suggests anywhere from 1.3 to a bit over 4 hours in battery life, depending on your mode.
Ayaneo 2
One of the few shortcomings of the Ayaneo 2 is its battery life. Here's where the AyaNeo 2, like many of its handheld PC counterparts, starts to struggle. PC gaming at the highest levels requires quite a bit of power, and there isn't a battery out there capacious and compact enough to run big-ticket titles for extended lengths of time.
When compared to the ASUS ROG Ally which typically lasts about four hours on a charge (depending on the title), the Ayaneo 2's longevity is closer to two or three. That said, you can adjust the power draw of the system if you want to improve energy efficiency, but in the end, this is the price you pay for increased performance.
GPD WIN 4
With its 45.62Wh Li-polymer battery, the GPD WIN 4 can last up to 10 hours of light usage, 3-6 hours with moderate use, and around 2 hours of heavy gaming. This makes it the perfect companion for daily commutes or extended travel.
ONEXPLAYER 2
ONEXPLAYER 2 also comes with the highest battery capacity in the industry at 65.5wh. With this impressive power, you can enjoy yourself with a locked 60FPS on GTA5 for up to 4 hours. Their revolutionary technology sets us apart from competition and eliminates battery life anxiety. With a 3+hour battery life for gaming and 8-9 hours for video playback, this device is perfect for extended use.
Pros & Cons



ASUS ROG Ally Pros & Cons
Pros
Cons

Attractive 1080p 120Hz display

Ergonomic controls

Slick design and sturdy build

Steady performance in most gaming scenarios

Runs full Windows 11

Decent battery life outside of gaming

Asus software changes modes and remaps controls on the fly

Compatible with multiple launchers

Lack of dedicated UI

Many games require lower graphics settings for smooth performance

Poor battery life while gaming

Some finicky controls, particularly for navigating Windows
Ayaneo 2 Pros & Cons
Pros
Cons

Great performance

Bright 7-inch full HD+ display

Hall sensor joysticks

Three USB-C ports

Solid build

Lots of bundled accessories

Wide access to PC gaming on the go

Powerful enough for AAA gaming

Ergonomic design

Pricey

Software could use a little more polish

Mediocre battery life

No touchpads

Aya Space frontend needs work

Requires patience with settings and tinkering
GPD WIN 4 Pros & Cons
Pros
Cons

High performance AMD R7-7840U / 7640U CPU

Plays the latest AAA games and high end emulators

The most pocketable out of this generation of handhelds

Slide out keyboard that is handy for quick messages

The screen could be a little small if you are used to playing on larger screens
ONEXPLAYER 2 Pros & Cons
Pros
Cons

Stable performance

Long battery life

Many ports incl. USB 4.0

Fast microSD card reader

Detachable controller

Removable M.2-2280 SSD

Incredible 8-inch screen

Powerful internals

No software optimizations/no overlay during gameplay

Controllers do not have their own batteries

No webcam

Display with a clear blue cast

Switch-style controllers don't make much sense

Battery life is weak

Size and weight might be an issue for some
Verdict: Which Handheld Gaming Console to Choose?

ASUS ROG Ally
The ASUS ROG Ally is a very competent device when it is at its best. Dive into a game, and you will appreciate how good the performance is from the Ryzen Z1 Extreme, how good the 120Hz VRR display looks, how well the controls work, and how quiet the cooling is. Once in its zone, the Ally is unbeatable and far exceeds what you will find on other devices. What lets the device down are the software and the battery life. Windows 11 on a 7-inch touchscreen is clumsy and frustrating, meaning any time spent interacting with the Ally outside of playing games is unpleasant. The Ally is certainly a niche product, even within the already niche handheld console market. If you are already a PC gamer who can no longer spend enough time in front of your PC but need a way to continue playing your games whenever and wherever, then this device will certainly scratch your very specific itch. But it will need better software and longer battery life to have a broader appeal.
Ayaneo 2
When it comes to performance, there's no competition: the Ayaneo 2 is an absolute powerhouse. You can leave it on a lower TDP that is on par with the Steam Deck and see modest improvements, or you can turn it up into its performance modes or plug in with a custom TDP and see it race ahead in an inspiring display of gaming prowess. The Ayaneo 2 is expensive but if you can afford it, they're astounding little machines.
GPD WIN 4
The new screen, performance, and integrated physical keyboard contribute to the heavier weight, thicker profile, and louder fan noise of the GPD WIN 4 which are the three major drawbacks of the model. It may be solidly built, but other gaming handhelds like the Switch or OneXPlayer are thinner and lighter for an easier time gaming on-the-go. The GPD Win 4 combines the powerful AMD Radeon 680M GPU with top tier build quality for a handheld that overshadows the Steam Deck in almost every way. The two missing features of the Win 4 are its poor end-user serviceability and lack of FreeSync support. The densely packed design makes it difficult to replace the internal SSD or any potentially broken buttons while FreeSync would have improved the gaming experience without any additional hardware. For what it's worth, the display has a native 40 Hz mode if users want to target 40 FPS for less frequent screen tearing. The Win 4, however, is the smallest of the group and the only one to feature a built-in mouse and keyboard. They make it feel much more like a tiny laptop than a handheld that also happens to be a PC.
OneXPlayer 2
The ONEXPLAYER 2 is, in effect, a small mini-PC with a touchscreen and attachable controllers and thus differs from other handhelds like the Steam Deck or the Asus ROG Ally. This brings some advantages, for example in the temperatures of the grips or the application possibilities. For example, the controllers can be removed like Nintendo's Switch and used separately, for example as a controller from the couch. However, the situation was not quite thought through here because the controllers do not offer batteries and require an adapter that has to be purchased separately. The device also looks relatively bulky and thick, but this in turn also enables the large battery and a large number of ports including USB-C 4.0. Thus, the OneXPlayer 2 can also be operated with an external GPU, for example at the desk at home. The performance yield of the AMD Ryzen 7 6800U and the handheld do not have to throttle the performance under permanent load or in battery mode. The battery life depends largely on the selected settings and the TDP when gaming. Good performance, but weaknesses in operation and not a particularly good display: The OneXPlayer 2 is an exciting gaming handheld with extensive application possibilities, but not all functions have been fully thought through.
There are many factors to consider when choosing the best handheld game console for you, such as size, weight, and battery life. In addition, the distribution of buttons is also very important and needs to conform to your own usage habits. Each of these four handheld game consoles has its own advantages, but there are also shortcomings. After you read this article, you should know which one you need to buy.

Extrabux is an international cashback shopping site, offering up to 30% cashback from 10,000+ Stores!
Microsoft, Dell, HP, Lenovo, Alienware, Acer, Asus, Samsung, BestBuy, Walmart, Staples, Overstock, QVC, New Egg, Office Depot, eBay, etc.
Join to get $20 welcome bonus now! (How does Welcome Bonus work?)