Young Living vs. doTERRA vs. Plant Therapy vs. Revive: Who Wins the Essential Oil Brand Showdown?
Essential oils can be used as aromatherapy, applied topically to relieve pain and provide refreshing scents. For many, using essential oils is part of their lifestyles because of the benefits when applied topically or atmospherically through a diffuser. From dealing with headaches, muscle aches and stress, there is an essential oil to help bring relief. Distilled from the leaves, flowers, and seeds of plants, there are so many kinds of essential oils. With so many essential oil brands, picking the right essential oil can be overwhelming. Young Living, doTERRA, Plant Therapy, and Revive are popular essential oil brands, but which one is best for you? To help you decide which brand is better for you, we've compared the most important decision-making factors such as quality, pricing, product selection, and return policies.

While research suggests there are health benefits, the FDA doesn't monitor or regulate the purity or quality of essential oils. It's important to talk with a healthcare professional before you begin using essential oils and be sure to research the quality of a brand's products. Always do a patch test before trying a new essential oil.
Essential Oils: Young Living vs. doTERRA vs. Plant Therapy vs. Revive


Young Living
doTERRA
Plant Therapy
Revive
Price (Singles)
From $12.50
From $12
From $7.49
From $7
Third-Party Testing
✔
✔
✔
✔
Shipping
TBD
Free Shipping Over 100 PV
Free to all U.S. retail customers
FREE Shipping & Returns on all orders (USA & Canada)!
Return Policy
Within 90 days
100% money-back guarantee within 30 days
100% money-back guarantee within 90 days
100% money back guarantee within 100 days
Singles
94

76
101
147
Blends
105
57
60
133
Diffusers
16
----
----
21
Organic Line
×
×
✔
✔
Other Category


Vitality Dietary Oils

Collections


dōTERRA On Guard Products

dōTERRA Breathe Products

Deep Blue Products

DigestZen Products

KidSafe Organics

KidSafe Sets

Aroma Plushes

CARRIER OILS

HOUSEHOLD

ROLLONS
Young Living Reviews
Young Living is named after its founder, whose name was Gary Young. Young Living Essential Oils has been one of the leading essential oil brands in the industry for a while. It was founded in 1993 with headquarters in Lehi (Utah) and offices in Australia, Europe, Canada, Japan and Singapore. Their company structure is a "MLM", meaning multi-level-marketing. It is a revenue-sharing business model where people become independent distributors or consultants. They then encourage friends and family members to shop through them. Each sale pays the consultant a commission, and the buyer has to carry that cost as part of the oil price.
Young Living comprises over 500 varieties of essential oils. The company's purpose is to bring essential oils to every home so that anyone can enjoy the health benefits they offer. While Young Living has many special offers for mothers with children, their products can be used by anyone.
Source:youngliving.com
Quality & Purity
1. Seed to Seal
An industry-defining commitment to Young Living products, their Seed to Seal quality commitment serves their planet and ensures the highest quality standards. The company's Seed to Seal policy ensures that it uses the very best ingredients and processes when producing each of its essential oil products – from the seed of the plant up to the moment when the product is sealed.
2. The Science of Essential Oil Perfection
For nearly 30 years, they have set the industry standard for delivering the highest quality essential oils on earth. Young Living Founder D. Gary Young developed their five-step Seed to Seal sourcing standards, insisting on premium quality at every stage. They audit every supplier to make sure they comply with their rigorous criteria and maintain their exacting methods throughout every stage of the process.
①Seed: They work with botanists, agronomists, and scientists to ensure that the seeds they plant are of the highest quality, safeguarding authenticity and maintaining all possible benefits through each step of the distillation process.
②Cultivate: They cultivate healthy plants by enriching the soil through composting, the use of natural fertilizers, crop rotation, watering with rain and/or irrigation, and monitoring the effects of daily weather conditions.
③Distillation: Through unique steam distillation, cold pressing, and hydro distillation methods, they use data points such as plant volume and curing time to bring you the most powerful essential oils possible.
④Test: Their highly trained scientists use their own in-house, state-of-the-art laboratories and equipment, as well as independent laboratories, to ensure that their oils meet their stringent quality requirements.
⑤Seal: They batch every essential oil with a number and then retest to pass quality control before releasing them for production. From there, the oils are used to produce essential oil blends, supplements, home products, and more.
Pros & Cons
Pros

The manufacturer claims to produce 100% pure products.

The company's Seed to Seal policy ensures that it uses the very best ingredients and processes when producing each of its essential oil products – from the seed of the plant up to the moment when the product is sealed.

The company has farms around the world to ensure that the plants used for the production of the essential oils grow in the required climate.

Young Living has a wide range of essential oils.

Most users claim the scents are much longer lasting and stronger, taking fewer drops than other brands.

Cons
There has been some controversy about Young Living in the past few years. Young Living oils bad reviews make you question their integrity for a moment. The company itself claims that their products are 100% pure, however, there has been evidence, from Indiana University professor Dr. Pappas, pointing to the fact that synthetic compounds were found in the oils.

Expensive.

Young Living Essential Oils
Young Living products encompass essential oils, diffusers & accessories, nutritional supplements, and personal care products. Their line of Thieves products specifically is very popular. Young Living has a wide range of essential oils. Includes:
1. Singles
4. Diffusers
5. Collections
Explore their site to find your favorite products.
Where to Buy Essential Oils?
You can buy essential oils at brands' official website (like Plant Therapy). You can also go iHerb.com, Walmart.com, Target or Amazon.com to purchase essential oils.
Saving Tip: If you like online shopping, don't forget to sign up at Extrabux!(What is Extrabux) , then you can enjoy up to 30+% cashback on your purchase from Extrabux! Sign-Up Bonus: Free to join it & get $20 welcome bonus! Student Benefits:As long as you are a student at school, you can get a free whole year long VIP Card worth $199.
Extrabux.com cooperates with many merchants, such as: Plant Therapy (3% cashback), Walmart (Up to 4% cashback), iHerb.com (Up to 5% cashback), Sephora(4% -5% cash back), Moosejaw (5% -6% cash back), LOOKFANTASTIC (Up to 10% cash back), Giorgio Armani Beauty(10-12% cashback) )Sam's Club (Up to 15% cashback), Norton(Up to 20% cashback), Microsoft (Up to 7% cash back) and so on. You can save on buying daily necessities, fashion, beauty, electronic products, broadband installation, mobile communication, air tickets, hotels and other aspects of life!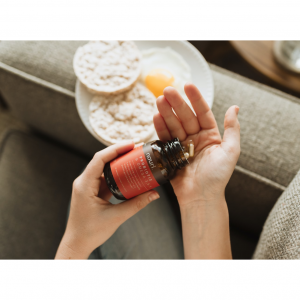 doTERRA Reviews
doTERRA essential oils was founded in 2008 by a group of health-care and business professionals, some of which used to work at Young Living. The founders all shared personal experiences with the life-enhancing benefits of essential oils. the company started working with high-quality essential oils, choosing the name doTERRA which derives from Latin "gift of the Earth". Their mission statement is to "bring a new standard of therapeutic-grade essential oils to the world".
Their headquarters are in Pleasant Grove, Utah, with offices around the world. like Young Living, they are also a multi-level-marketing (MLM) company. doTERRA offers membership and wholesale programs. Besides essential oils, doTERRA offers skincare, nutrition, wellness, and beauty products.
Source:doterra.com
Quality & Purity
1. doTERRA tests each batch of essential oils with their Certified Pure Therapeutic Grade (CPTG) quality protocol. It is a way to ensure potency, purity, and consistency from batch to batch. Unfortunately, this protocol is a company-internal process only. So despite its appealing name, it is far from industry-encompassing.
2. On the bright side, doTERRA sources their essential oils from growers across the globe. Their global botanical network encompasses farmers and distillers in 40 different countries.
3. doTERRA offers full insight into the consumer journey on their website Source to You. The website provides information from oil sourcing, to delivering the bottle to a consumers' hand. GC/MS quality reports are also available for download on this website.
Pros & Cons
Pros
These are widely recommended by medical professionals for those seeking pain and stress relief.

When you use a bottle of doTERRA essential oil, you're using an oil that is pure. There are no contaminants, fillers, or adulterations. The essential oil industry did not have standards to ensure purity, so doTERRA created one. Every batch of doTERRA essential oils goes through a rigorous testing process—well beyond what would be considered "good enough." After that, each oil is sent to an independent third party for further testing and validation.

Cons
doTERRA does not own or run their own farms where they can cultivate the plants from which the essential oils are made.

Young Living has a greater variety of essential oils and blends than DoTERRA.


Expensive.
doTERRA Essential Oils
The doTERRA selection of oils is targeted at wellness applications. Apart from 100% pure essential oils, the company also offers nutritional, spa, and other healthy living products. Essential oils includes:
2. Single Oils
3. Proprietary Essential Oil Blends
While doTERRA is also still in that higher price bracket due to its MLM company structure, you can get started with a kit of 3 oils for around $30 on Amazon.
Plant Therapy Reviews
Plant Therapy was established in 2011 and sells high quality essential oils at a reasonable price. They offer a solid product line-up of single oils, blends, sets, roll-ons, diffusers, carrier oils and accessories. It is a true one-stop-shop essential oil brand.
Their mission is to offer you affordable, clean natural living solutions with essential oils at the core. Their people-first promise keeps their customers, employees, and community at the heart of everything they do.
They are affordable. You don't need to break the bank for high-quality products! Without the need for middlemen to sell Plant Therapy products or develop a downline of distributors, they can keep costs affordable without sacrificing quality.
You'll also often find a good deal or promotion when shopping with Plant Therapy. Keep your eyes peeled for banners, ads, or giveaways on their website. Sign up for Plant Therapy emails & get $10 off your 1st purchase of $25+!
Source:planttherapy.com
Quality & Purity
1. Plant Therapy offers the highest quality essential oils and supplies around. Plant Therapy puts their oils through solid third party testing to ensure quality. They guarantee that their oils are 100% pure and of the highest quality. They were one of the first essential oil companies to make their test results available for direct download on their website.
2. All of their essential oils go through rigorous independent third-party testing. These GC-MS test reports, which provide in-depth information on the chemical constituents in each oil, can be found on the product page.
Pros & Cons
Pros
Highest quality essential oils and supplies

Affordable / no middlemen

A wide range of essential oils available for you

USDA Organic

Coupons & deals: free tea tree with Niacinamide Facial Serum on orders of $65+

The price point of Plant Therapy oils is really fair. Plant Therapy offers a 100% money back guarantee for 90 days. If for any reason, your purchase doesn't fulfill your needs, you can return it for a full refund.
Cons
Plant Therapy doesn't offer oils for internal use, for safety reasons.
Plant Therapy Essential Oils
Plant Therapy offers a huge selection of products. From single oils to blends, carrier oils, diffusers, carrying cases, jewelry and books, you can really shop your heart out here. They also offer quite a few organic essential oils, a specially crafted KidSafe line, and a line for pups & ponies. Plant Therapy also carries household products, and personal care & beauty items. If you like making DIY recipes, you can also find your ingredients here, such as cocoa butter or beeswax pastilles. Plant Therapy essential oils includes:
1. Singles
2. Blends
3. Organic
4. Roll-Ons
5. Sets
Purchase essential oils at Plant Therapy through Extrabux, then you can get 3% Super Cash Back.
Revive Reviews
REVIVE essential oils is a newer essential oil brand. They offer a "Compare to MLMs" section where you can easily cross-compare your favorite MLM blends to REVIVE's alternative options.
The company is one of pure essential oil people. You can buy great quality, carefully sourced essential oils at REVIVE. They also offer wild crafted essential oils, which are oils made from wild harvested plant materials and not plants grown on farms. Last but not least, you can also buy a select variety of USDA certified organic oils.
Share REVIVE with your friends, you can get a $10 Gift Card for your next purchase after your friend makes a purchase. They'll give a $10 Gift Card for your friend's order as well!
Source:revive-eo.com
Quality & Purity
REVIVE essential oils come directly from distillers, farmers and producers. They do not cultivate their own farms, but rather work with people native to the craft in their own specific home country. GC/MS results are available for each batch of essential oils and directly downloadable from their website.
Pros & Cons
Pros

Prices are fair

No middlemen


Easily get the GC/MS results

Wide range of essential oils

Offers USDA certified organic oils
Cons
The website is not easy to use

REVIVE Essential Oils
You can buy
147 single oils,

133 blends,

11 different essential oil kits

and 7 carrier oils at REVIVE.
You'll also find 21 diffusers, and a few other accessories (such as empty glass bottles for DIY recipes) in their online store. This is a huge assortment and rivals any other popular essential oil brand on the market today.
Essential oils prices at REVIVE are fair. Not too steep, but also not too good to be true.
Verdict: Who Wins the Essential Oil Brand Showdown?
If you prefer a more direct way to get essential oils (buy from official websites or e-commerce, without going through middlemen), then Plant Therapy and Revive are more suitable for you.
If you're looking for USDA Organic essential oils, again, you need to head to Plant Therapy and Revive.
Plant Therapy and Revive are the most affordable, which does not mean that they are of poor quality, but that they do not have middlemen to earn the difference. Due to personal reasons, I don't like the sales model of Young Living and doTERRA very much. I will directly choose between Plant Therapy and Revive.

Extrabux is an international cashback shopping site, offering up to 30% cashback from 10,000+ Stores!
iHerb, Walgreens, Gousto, Orgain, Puritan's Pride, Pharmaca, Texas Superfood, Lloyds Pharmacy, Rite Aid, Dr. Schulze's, Vitacost, Myprotein AU, Vitabiotics, etc.
Join to get $20 welcome bonus now! (How does Welcome Bonus work?)