It contains affiliate links and Extrabux will be compensated if you make a purchase after clicking on Extrabux links.

10 Cheaper Steam Deck Alternatives in 2023: Comparison and Reviews 2023
Valve's Steam Deck (starting at $399) is an impressive, handheld gaming PC. Steam Deck broke Steam and the internet on launch and it remains incredibly popular. It borrows the design from the Nintendo Switch, but has a deceptive amount of power, lovely innovations like those haptic pads, and of course much of the choice and freedom of the PC gaming market. Nowadays, it's still hard to get one Steam Deck. Plus, it's priced not everyone can afford it. At this time, you may consider owning another handheld gaming PC that is similar to Steam Deck. If you're in the market for a portable gaming device that can deliver high-quality gaming experiences, consider looking at some of our top & cheaper Steam Deck alternatives in 2023.

Cover Photo:steampowered.com
Steam Deck Reviews
Steam Deck partnered with AMD to create Steam Deck's custom APU, optimized for handheld gaming. It is a Zen 2 + RDNA 2 powerhouse, delivering more than enough performance to run the latest AAA games in a very efficient power envelope.
Once you've logged into Steam Deck, your entire Steam Library shows up, just like any other PC. You'll also see the compatibility rating of each game, indicating the kind of experience you can expect when playing. You can dynamically filter any view in your library by compatibility rating if you're looking for specific sorts of experiences. The Steam Deck was built for extended play sessions—whether you're using thumbsticks or trackpads—with full-size controls positioned perfectly within your reach. The rear of the device is sculpted to comfortably fit a wide range of hand sizes.
The Valve Steam Deck has three configurations. Aside from different storage and display options, all three units are identical. Storage options include 64 GB for $399, 256 GB for $529 and 512 GB for $649. The latter model also has an anti-glare etched-glass display. All configurations come with a black carrying case that has a Steam Deck logo on top. The $649 unit's carrying case has gray lining on the inside, and also comes with a cleaning cloth.
AMD APU

CPU: Zen 2 4c/8t, 2.4-3.5GHz (up to 448 GFlops FP32)

GPU: 8 RDNA 2 CUs, 1.0-1.6GHz (up to 1.6 TFlops FP32)

APU power: 4-15W

Resolution: 1280 x 800px (16:10 aspect ratio)

Type: Optically bonded IPS LCD for enhanced readability

Display Size: 7" diagonal

Brightness: 400 nits typical

Refresh Rate: 60Hz

Input: 45W USB Type-C PD3.0 power supply

Battery: 40Whr battery. 2 - 8 hours of gameplay

Size: 298mm x 117mm x 49mm

Weight: Approx. 669 grams

Operating System: SteamOS 3.0 (Arch-based)
Source:steampowered.com
Pros & Cons

| | |
| --- | --- |
| Pros | Cons |
| | |
| | Doesn't support all Steam games |
| | Two hours or less of battery life at highest fidelity |
| Snappy SteamOS 3.0 interface | Occasional crashes, freezes, and reboots |
| Steam games run consistently well | Single USB-C port limits connection options |
| Terrific retro game emulation | Unwieldy for a portable gaming system |
| Huge library of compatible Steam games | |
| Infinitely customizable controls make decades of games playable | |
| Dock compatibility adds TV and monitor support | |
| Full Linux desktop environment | |
| | |
| Powerful hardware at an unheard-of price | |
| Easily lets you balance performance and battery drain | |
| | |
The Cheaper Alternatives to Steam Deck
The Nintendo Switch is the most obvious and readily available Steam Deck alternative. With its controllers attached in handheld mode, it's about the same size and shape as the Steam Deck, though half-a-pound lighter. It's also less expensive than the Steam Deck at $350 for the high-end OLED model, and just $200 for the handheld-only Switch Lite.
The Nintendo Switch is a hybrid gaming console that can be used as a handheld device, connected to a TV, or in tabletop mode. It has a large library of games, including many Nintendo-made titles that can't be played anywhere else. The Switch is a better buy for casual players, big fans of Nintendo's franchises, and younger gamers who don't care about top-of-the-line graphics. The standard Switch and Switch OLED also provide more value at a lower price than Steam Deck, thanks to their included docks and Joy-Con controllers.
Though the Switch's hardware is showing its age, it still has plenty of quality games. Buyers don't have to worry about customizing settings to get Switch games to work properly, and there's no need to buy extra accessories to connect the console to a TV or play with a friend. Above all else, keep in mind that the Switch isn't a gaming PC. Its interface, library, and ecosystem are entirely different. On one hand, consistently high-quality first-party Nintendo games can only be played on the Switch, and the console has a healthy indie game scene (though not as robust as Steam's as a whole).
Meanwhile, the Steam Deck is an impressive piece of hardware that's best-suited for people that are tech savvy and have a PC as their primary gaming platform. Players that already own a large library of PC games on Steam benefit the most, since they can bring them right over to Steam Deck. Getting the best performance requires lots of tinkering, but the Steam Deck is widely customizable, giving users more choice over how games look. Fans of emulation and cloud gaming will also get more long-term use out of the Steam Deck, and it offers all the added benefits you get with a working PC.
Source:bestbuy.com
Where to Buy Handheld Gaming Consoles?
You can buy handheld gaming consoles at brands' official website (like ASUS, Logitech G). You can also go Best Buy, GameStop, Walmart.com, or Amazon.com to purchase handheld gaming consoles.
Saving Tip: If you like online shopping, don't forget to sign up at Extrabux!(What is Extrabux) , then you can enjoy up to 30+% cashback on your purchase from Extrabux! Sign-Up Bonus: Free to join it & get $20 welcome bonus! Student Benefits:As long as you are a student at school, you can get a free whole year long VIP Card worth $199.
Extrabux.com cooperates with many merchants, such as: Best Buy (0.5% cashback), GameStop (Up to 7% cashback), Walmart (Up to 4% cashback), Logitech G (5% cashback), Sephora(4% -5% cash back), Moosejaw (5% -6% cash back), LOOKFANTASTIC (Up to 10% cash back), Giorgio Armani Beauty(10-12% cashback) )Sam's Club (Up to 15% cashback), Norton(Up to 20% cashback), Microsoft (Up to 7% cash back) and so on. You can save on buying daily necessities, fashion, beauty, electronic products, broadband installation, mobile communication, air tickets, hotels and other aspects of life!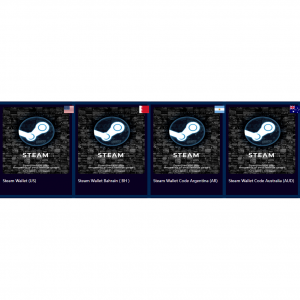 The Ayn Odin is an Android-based handheld video game console. Powered by a Qualcomm Snapdragon processor and 4GB of memory, it's significantly less powerful than the Steam Deck. It has a 5.98-inch Full HD touchscreen with a 1920×1028 resolution (the Steam Deck's screen has a 1280-by-800 resolution). Its original storage is small, up to 256GB. But you can insert a microSD to extend the storage. In addition, there are several different colors for Ayn Odin to choose from. Since Ayn Odin runs on Android, you can play Android games on this console. Besides, you are able to install emulators and streaming services for more fun.
Odin's design takes inspiration from the Nintendo Switch Lite, with a similar form factor and weight that makes it comfortable to hold and play games on the go. The analog joystick and d-pad provide precise and responsive controls. The Odin takes a Switch-like turn with the optional Super Dock accessory that lets you connect the device to your TV. The Super Dock also features five USB-A ports, an Ethernet port, a USB-C input, and (and this is just showing off) four GameCube controller ports. Yes, GameCube. The dock can also hold its own 2.5-inch SATA hard drive for additional storage.
The Odin Pro is available on Ayntec.com for $258, and with the Super Dock it costs $297. The base Odin isn't currently available, but the Odin Lite is just $200. The Lite replaces the Snadpdragon 845 with a Mediatek D900 CPU and Mali-G68 MC4 GPU, making it a step down in processing power. With a price tag over $100 cheaper than the base model for a Steam Deck, the Odin is an obvious the most affordable alternative.
Source:ayntec.com
Price: $299.99
The Logitech G Cloud as a handheld gaming console might not be as powerful as the Steam Deck, since it's essentially a mobile tablet using an older Qualcomm Snapdragon 720G chip. But Logitech G CLOUD is primarily designed for cloud gaming, and it's powered by Android, letting you enjoy games from the Google Play Store.
Sporting a rather flat and simple design complete with a d-pad, two thumbsticks, and face buttons, the Logitech G Cloud does kind of look like it belongs in the LeapFrog ecosystem. Some design elements on the G Cloud are lacking, though, including the controls, since there's no capacitive touch button or extra paddles like you'll get on the Steam Deck.
Running on Android 11 and powered by a Qualcomm Snapdragon 720G 8-core processor, the tablet is as powerful as it needs to be. Granted, it could be more powerful considering the available components when it was released, but it's enough to take advantage of Xbox Cloud Gaming, NVIDIA GeForce Now, and Shadow PC. These three apps alone put the 7-inch screen to good use, and that's not even factoring in Steam Link compatibility.
The primary pitfall of the G Cloud is that it relies solely on cloud accessibility. Without onboard storage, you'll always need either a decent Wi-Fi connection or a large microSD card with a quick read speed. If you want to enjoy cloud gaming services, older games through Android emulation, or just games on the Google Play Store, the G Cloud might be an option worth considering.
Source:logitechg.com
Price for $114.95 @amazon.com
The Retroid Pocket 3+ is the cheapest device on this list and an even more affordable alternative to the Steam Deck above. The Pocket 3+ also runs Android and is thus also best used as an emulation and streaming platform.
The device starts at $149 and comes with a 720p screen, 4GB of RAM and up to 128 gigabytes of internal storage. It is the only device to ship with a built-in Micro HDMI port.
Unlike other Steam Deck alternatives, POCKET 3+ is a streaming handheld gaming device. Based on user experiences, it can also emulate Gamecube.
Processor: Unisoc Tiger T618

CPU: 2*A75@2.0GHz + 6*A55@2.0GHz

GPU: Mali G52 MC2@850MHz

DRAM: 4GB LPDDR4x@1866MHz(3733Mbps)

Storage: 128GB eMMC 5.1

Touch screen: 4.7 inch, 750x1334@60fps, 450nits

OS: Android 11

Interface: 720p Micro HDMI + 3.5mm Audio Jack + USB TypeC

Solid build quality and efficient passive heat dissipation (Metal frame)

4500mAh battery

Includes official game launcher and emulator frontend

Official OTA support for incremental software upgrade
Source:amazon.com
The Best Alternatives to Steam Deck
The Razer Edge is very similar to the Steam Deck. It has a similar controller layout with joysticks and buttons, plus internal sensors. However, the controller portion is actually removable as it's essentially the same as the one that Razer sells for mobile phones. While it may sound like a nice feature, it does make the device a little bulkier.
If you aren't familiar with Razer, they are a well-known manufacturer of gaming computers and other accessories. While they aren't as big as companies like Dell or HP, they are a great manufacturer that makes devices specifically for gamers. This gives them plenty of experience, since they are already an established manufacturer, whereas Steam has tried to sell hardware numerous times to no avail.
Additionally, the Razer Edge has a 6.8″ 2400 X 1080 AMOLED display. The screen really is one of the biggest improvements over the Steam Deck. It also comes with 128GB, which is also upgradeable with a MicroSD card. The console has a launch price of $399.99, which is the same as the Steam Deck. However, the Razer Edge also has a 5G version ($599.99) that you can get through Verizon as part of a service plan.
The Razer Edge came out at the start of 2023 and offers some serious competition to the dominance of the Steam Deck. It features the brand new and cutting-edge Snapdragon G3x Gen 1 CPU which is specifically geared for gaming. It also has a crisp and smooth display, perfect for the serious gamer. The Razer Edge has a superior display, but its controls are less sturdy and responsive. It also has access to more gaming stores. If you want to use your device to play anything that is exclusively on the Google Play Store, the Razer Edge is the one for you.
Source:razer.com
Price: $699.99
The ROG Ally is powered by AMD's Z1 Series processors, which are custom APUs leveraging Zen 4 CPU cores and RDNA 3 GPU cores. AMD has two of these Z1 processors available, though, and they're very different. The Ryzen Z1 comes with six Zen 4 cores and four RDNA 3 cores for a total of up to 2.8 TFLOPS of theoretical performance. The Ryzen Z1 Extreme, by contrast, comes with eight Zen 4 cores and a massive 12 RDNA 3 cores. That enables much higher performance — up to 8.6 TFLOPs, according to AMD.
By comparison, the Steam Deck is packing much weaker hardware. Regardless of the model you choose, you're getting four Zen 2 cores and eight RDNA 2 cores, which offer up to 1.6 TFLOPs of theoretical performance. The Steam Deck's APU also tops out at 15 watts, while the ROG Ally can go up to 30W in its Turbo mode.
There's a big difference between the APUs, but the Steam Deck and ROG Ally have some specs in common as well. Both devices come with 16GB of LPDDR5 memory, and they both include a Micro SD card slot for storage expansion. They also both support USB-C for charging and come with a 3.5mm headphone jack.
The ROG Ally feels like a quality upgrade over the Steam Deck, not a performance upgrade. It's faster and more efficient, but you'll mainly be running games with better visual quality at a higher resolution while getting similar performance and battery life.
The Steam Deck is as cheap as $400, but that's only with 64GB of slow storage. To get 512GB, which is what the ROG Ally with the Z1 Extreme has, you'll need to spend $650. It's true you can get the Steam Deck for less, but for something competitive with the ROG Ally, the difference is only $50. The ROG Ally is the device to pick if you don't already have a handheld gaming PC.
Source:rog.asus.com
However, one of the most important differences between the ROG Ally and Steam Deck is the operating system. The Steam Deck uses Valve's custom SteamOS, while the ROG Ally will leverage Windows 11.
SteamOS vs Windows 11
For the Steam Deck, SteamOS provides an easy-to-use, streamlined interface for handheld gaming. It certainly helps that it's tied into the largest distribution network for PC games, as well, allowing you to easily shop for new titles. But SteamOS is built on Linux. That means you're locked out of playing quite a few games, including those with anti-cheat software and games on other marketplaces (such as the Xbox app). Windows 11 solves that problem for the ROG Ally, allowing you to play games in other storefronts and titles that use anti-cheat software like Destiny 2.
Windows 11 is a desktop operating system, not a handheld gaming one. Instead, Asus' Armoury Crate runs on top of Windows. It allows you to do things like launch games — it hooks into the EA app, Xbox app, Ubisoft Connect, GOG Galaxy, Epic Games Store, and Steam — and configure settings on the device. But it's not a one-stop shop. You have to go to the desktop to install your games, and anything that uses a launcher (such as Cyberpunk 2077) will pull you back to the desktop, as well. Thankfully, the ROG Ally supports two controller modes through Armoury Crate, so you can quickly swap between desktop mode and gaming mode. The application allows you to bind keyboard and mouse commands to buttons, and even attach shortcuts and actions like opening the Task Manager.
Price from $699
Preinstalled with Windows 11 and equipped with an AMD Ryzen 7 6800U, the GPD Win 4 is a portable gaming machine. Boasting a full game controller, mouse mode, and even a hidden keyboard, the GPD Win 4 has higher specs than a Steam Deck.
Windows 11, a system that doesn't only play the latest AAA titles on Steam, Epic, and Xbox Game Pass, it also lets you run classic titles. If your chosen emulation platform runs on Windows, you can play those old games on the GPD Win 4.
One of the most stunning features of this device is the keyboard. But the keys are too small for proper typing, after all, and in this day and age of multi-form factor devices and onscreen keyboards, it seems superfluous. Gamers tend towards headsets and voice chat for multiplayer, so the physical keyboard just doesn't seem necessary for messaging.
The GPD Win 4 measures 220 x 92 x 28mm (8.66 x 3.62 x 1.1 inches), and weighs 598g (21.1oz). The GPD Win 4 has two thumbsticks, XYBA, D-Pad, dual shoulder buttons, and dual triggers, both left and right. In addition, the device features a Start button, Select button, and clickable mouse trackpad. A swift press acts as the left-click; a longer press corresponds to a right-click.
The GPD Win 4 is a powerful handheld gaming console for playing PC and Xbox games anywhere, but it lacks the comfort of the Steam Deck. Despite its power and versatility, the GPD Win 4 is heavy, bulky, and uncomfortable to use. If you can live with these shortcomings, The GPD Win 4 is a great handheld gaming console.
Source:gpd.hk
Price from $1099
The Ayaneo 2 is a portable gaming device that runs on a custom Linux kernel known as Ayaneo OS and uses proton software for an extra layer of compatibility of Windows games. The Ayaneo 2 is powered by an AMD Ryzen 7 6800U processor and an AMD Radeon 680M.
It features a 7-inch IPS touchscreen display with a resolution of 1920 x 100 pixels. The device also comes with 16 GB of RAM and 1 TB NVMe storage, which can be expanded via an SD card. The Ayaneo 2 is also equipped with a USB-C port, a headphone jack, and a micro HDMI port, making it easy to connect to external displays and peripherals.
One of the standout features of the Ayaneo 2 is its support for a wide range of games and emulators. The device can run games from various platforms, including Steam, GOG, and the Epic Games Store, as well as emulators for classic consoles like the Nintendo Switch, PlayStation Vita, and more. Additionally, the Ayaneo 2 supports native Linux games, which can be played directly on the device.
When it comes to performance, both the Aya Neo 2 and the Steam Deck are powerful portable gaming devices that are capable of running a wide range of games and emulators. However, the Ayaneo 2 is powered by a Ryzen 7 6800 APU. Aya Neo 2 is better equipped to handle more demanding games and applications.
In terms of display, the Aya Neo 2 has a higher resolution 7-inch touchscreen display with a resolution of 1920 x 1200 pixels, while the option from steam has a lower resolution touchscreen display with a resolution of 1280 x 800 pixels. This means that the Ayaneo 2 has a higher-resolution display, which may be better for gaming and other applications that require high-quality visuals.
Source:ayaneo.com
Price from $1259
The ONEXPLAYER 2 Pro's display and raw power are unquestionably its key selling points; the 8.4-inch screen is a marvel and gives AAA games that big-budget feel when playing on the move. AMD's Ryzen 7 7840U chipset is also a monster when it comes to performance levels, allowing you to enjoy modern-era PC games on the go and emulate a wide range of systems with little compromise. Experience unparalleled speed and seamless multitasking with 8 cores, 16 threads, and turbo frequencies of up to 5.1 GHz.
In contrast to devices like the Steam Deck or ROG Ally, the OneXPlayer 2 Pro looks more like the Nintendo Switch because the two controllers on the side can be removed. The OneXPlayer 2 Pro comes equipped with the built-in OneXConsole software. This all-encompassing software empowers gamers with full command over a range of settings, encompassing power consumption, GPU frequency, fan speed, resolution, brightness, vibration, and more. Seize control of your own gaming world effortlessly. Dive into graphics brilliance with Radeon 780M Graphics. Immerse yourself in rich detail and exhilarating realism. Experience victory's captivating visuals on the 8.4'' 2.5K screen - 2560 x 1600 resolution, 358 PPI, and vibrant colors.
If you want just a standalone powerful gaming device, then Steam Deck will be the best option for you. However, if you want a device that will work for both application and gaming, then ONEXPLAYER 2 Pro would be a better choice. Witness a new era of gaming excellence with the OneXPlayer 2 Pro. Discover a device equipped with detachable controllers that empower you to transform your gaming experience and meet diverse gaming needs. From handheld, TV, tablet to laptop modes, unleash your gaming potential your way.
Source:onexplayerstore.com
Price from $549
The Ayaneo Air/Air Pro screen has received a facelift, shrinking to 5.5 inches to fit the new design and bumping the number of pixels to 1080p, as opposed to the Next's 800p resolution. Aya has also upgraded the panel from the usual IPS to a gorgeous, color-rich AMOLED display. Blacks are darker than they've ever been, which makes the screen's vivid colors and enhanced dynamic range pop. The screen also supports five-point touch, so you can tap, click, and drag in games and when using it as a normal PC.

AYANEO AIR was developed with thin & light craftsmanship, combining and compressing about 3500 components, AYANEO builds a Windows gaming handheld with the high performance as a laptop through a difficult stacking design. It is streamline design without screws on the back. There are only 2 screws in the visible area of the main body, completing the incredible engineering marvel of Windows gaming handhelds. Go beyond the previous gaming handheld design to achieve an stunning touch feeling of thin & light.
Curve design makes it elegant and spiritual and fully fits the angle of control. Based on the advantages of thin & light body, as well as a deep understanding of ergonomics, it is not a burden to users playing for long time, and easy to grip not worring about falling Tailor-made new UV technology, resistant to dirt, scratches and fingerprints,bringing your AIRTouch.
The thin & light design allows every players to take it along easily. Whether you are in a coffee shop, subway station, or on the seaside, you can play games freely. More than that, players can also play multiplayer online games with family members and friends through connecting external devices, and enjoy instant sharing!
But Aya Neo Air is nowhere near as powerful as a Steam Deck. Its only advantage is its size and its OLED screen. Aya Neo Air is more for smaller indy titles and emulation.
Source:ayaneo.com
Read More:

ROG Ally vs. Ayaneo 2 vs. GPD WIN 4 vs. ONEXPLAYER 2: Differences and Reviews 2023
Razer Kishi V2 vs. Backbone One vs. GameSir X2 vs. Gamevice Flex: Differences and Reviews 2023
ASUS ROG Ally vs. Steam Deck vs. Logitech G Cloud vs. Razer Edge: Which Handheld Gaming Console to Choose?
AYANEO AIR vs. AIR Pro vs. AIR Plus: Differences and Reviews 2023
Ayaneo 2 vs. Geek vs. Next vs. Air Pro: Differences and Reviews 2023

Extrabux is an international cashback shopping site, offering up to 30% cashback from 10,000+ Stores!
Microsoft, Dell, HP, Lenovo, Alienware, Acer, Asus, Samsung, BestBuy, Walmart, Staples, Overstock, QVC, New Egg, Office Depot, eBay, etc.
Join to get $20 welcome bonus now! (How does Welcome Bonus work?)