It contains affiliate links and Extrabux will be compensated if you make a purchase after clicking on Extrabux links.

Razer Kishi V2 vs. Backbone One vs. GameSir X2 vs. Gamevice Flex: Differences and Reviews 2023
While mobile games were once limited to the likes of Candy Crush and Angry Birds, the mobile gaming scene has truly taken off in recent years with AAA game releases like PUBG Mobile, Call of Duty Mobile and Fortnite. Even better, with the release of cloud gaming services like Nvidia GeForce Now and Xbox Cloud Gaming, you can play PC and console games on your smartphone. That's all welcome news, but let's be honest, touchscreen controls can be frustrating – especially when it comes to fast-paced shooters like Call of Duty where split-second response times are the difference between virtual life and death. That's where third-party controllers come into play.

Anyone that has been looking for the best mobile gaming controllers might have heard of Razer Kishi V2, Backbone One, GameSir X2, and Gamevice Flex. But which gaming controllers should you buy? Therefore in this Razer Kishi V2 vs. Backbone One vs. GameSir X2 vs. Gamevice Flex comparison, we want to look at four gaming controllers from top to bottom. This includes their specs, price & avaliablity, designs, pros & cons, software, features, performance, compatibility, battery life, and more!
Razer Kishi V2 Reviews
The Razer Kishi V2 is a universal mobile gaming controller that brings a console-class gameplay experience to your Android/iPhone. Play the best AAA games on your Android/iPhone, exactly as you'd expect to play them on a game console—zero compromises. The Razer Kishi V2 is designed to meet the standards of competitive console controllers with cutting-edge microswitch buttons, analog triggers, and programmable macros.
From the latest iOS and Android titles to the biggest AAA releases on Xbox Game Pass and GeForce NOW, Razer mobile gaming ecosystem supports all the games and cloud gaming services you know and love. Browse through over a thousand compatible games, record and share gameplay, and keep the Razer Kishi V2 updated with an integrated app that allows full customizability—all with the touch of a dedicated button.
The Razer Kishi V2 features a stable, extendable bridge that perfectly holds all modern iPhone models, providing a secure fit that won't come loose while you game. Use the controller to play full PC and console games directly on your Android/iPhone, with support for the biggest game streaming apps. Stream from your own device, or play from the cloud.
By utilizing your Android/iPhone's Lightning connection, the Razer Kishi V2 eliminates input latency, allowing for responsive, seamless control—and features passthrough charging so you can power your phone as you game. In addition, designed for long gaming sessions, yet slim enough to fit into a pocket, the Razer Kishi V2 is optimized for both comfort and portability, with each button in just the right place.
Source:razer.com
Pros & Cons

Pros
Cons

Secure bridge design

Satisfying face buttons and d-pad

Additional programmable buttons

Comfortable grip shape

Lightweight design

Android/iPhone phone compatibility

USB-C passthrough

Separate USB-C & Lightning variants

Not as refined or comfy as Backbone's model

No audio port

Nexus software is basic
Backbone One Reviews
The Backbone One is the ultimate mobile controller to buy in 2023. Transform your phone into the ultimate gaming console. Snap in your phone and play any game or service that supports controllers, including Xbox Game Pass Ultimate, or even stream directly from your Xbox, PlayStation, PC. No charging, no waiting for updates, no tedious setup. Uncover a new world of premium gaming in seconds.
The Lightning or USB-C-connected controller is ergonomically shaped for added comfort, and offers all the bells and whistles you'd expect. There are rear bumpers, analogue sticks, face buttons and even separate pause and options buttons, along with a few extras including a dedicated screenshot button and even a headphone jack. A rare feature, it allows you to hook up your wired gaming headset to the Backbone One for improved voice chat in compatible games.
The blend of hardware and software support is much more in-depth than the competition, offering an unrivalled mobile gaming experience for both Android and iPhone users. Hitting the bright orange button on the controller takes you to the Backbone app. The slick, well-polished app looks to be your gaming hub, allowing quick access to your favourite mobile titles without a dedicated Game folder on the home screen.
It's also home to social features that'll let you chat and play with other Backbone One users, and you'll even be notified when friends begin playing so you can join them.
The Xbox-themed controller is also fully compatible with cloud gaming services like Xbox Cloud Gaming and even comes with a free trial in the box, allowing you to stream some of the best AAA titles on your iPhone or Android with full access to all game features and functionality. There's also a PlayStation-branded version for PS gamers, complete with the black and white colour scheme of the PS5.
Source:playbackbone.com
Pros & Cons

Pros
Cons

Official Xbox/PlayStation accessory

Great build and feel

Impressive companion app

Android/iPhone phone compatibility

Excellent in the hand

Superb app

Brilliant design

Very easy setup

Enables gaming on the go in various ways

Need an adapter for use on newer iPhones

Can't accommodate cases

Can't automatically scan for games
GameSir X2 Reviews
Though replaced by the updated GameSir X3 Type-C, the GameSir X2 offers a similar design – sans cooling capabilities, of course – and unlike the high-end variant, there's a USB-C variant for Android, a Lightning variant for iPhones and even a Bluetooth version for the best of both worlds.
In terms of design, it leans into the whole Switch-esque design, sporting the same shades of red and blue beneath the analogue sticks as the most popular combination of Joy-Con, but that's forgivable compared to the mimicry of Nintendo's Y-X, B-A button layout. Considering most if not all mobile games are designed around the layout of the standard Xbox layout, you'll find yourself battling against muscle memory when navigating menus – especially during fast-paced games.
If you can look past the odd button layout, there's a lot to like about the X2, including the USB-C port that rotates by up to 51° to make slotting your phone into place much easier, and the inclusion of a dedicated screenshot button too. It's also a generally nice-looking controller and it's much more affordable than its premium sibling too.
Source:gamesir.hk
Pros & Cons

Pros
Cons

Switch-like aesthetic

Rotating USB-C/Lightning port

Screenshot button

Tactile buttons

Power and audio passthrough

Lightning and USB-C versions

Case included

Great value

Android/iPhone phone compatibility

Triggers have no travel

Basic software support

No 3.5mm audio jack passthrough

Restricted case support
Gamevice Flex Reviews
Using a mobile controller is great, but most of them just about fit the phone and next to none are compatible with cases, especially chunkier options like the Otterbox Symmetry. Gamevice Flex offers a seamless transition from Console to Mobile. Utilize the Flex Adapter kit to create a custom fit for your phone and keep your phone case on. The hall effect triggers and full size joysticks will easily transfer your console skills to your mobile phone. Improved ergonomics will enable longer gameplay, comfortably while you play from anywhere. Use your existing headset to plug into the 3.5mm audio jack for no latency sound and to complete your full console gaming experience that fits your lifestyle.
It's also quite compact when folded down, allowing it to easily slip into a pocket or bag without taking up too much room. There's support for both iOS and Android devices – though with physical ports, there are two versions available – and because it's an official Xbox controller, you'll get the same Xbox-branded buttons and a month-long trial to Xbox Live Ultimate to get a taste of what Xbox cloud gaming has to offer too.
Stream and play blockbuster titles with the leading cloud gaming services including Xbox Game Pass Ultimate, GeForce NOW and Amazon Luna. Play the latest native mobile games from Apple Arcade, the App Store, or Play Store.
Source:gamevice.com
Pros & Cons

Pros
Cons

Portable design

Supports a wide range of cases

Official Xbox branding

Versions for iOS and Android

Superb design accommodates many phone and case sizes

Ergonomic controls suitable for long play sessions

Lightning port pass-through charging

Initial setup can be a little confusing

App doesn't work very well

D-Pad a little spongy
Where to Buy Mobile Phone Gaming Controllers?
You can buy mobile phone gaming controllers at brands' official website (like Razer.com, Gamesir). You can also go Best Buy, GameStop, Walmart.com, or Amazon.com to purchase gaming controllers.
Saving Tip: If you like online shopping, don't forget to sign up at Extrabux!(What is Extrabux) , then you can enjoy up to 30+% cashback on your purchase from Extrabux! Sign-Up Bonus: Free to join it & get $20 welcome bonus! Student Benefits:As long as you are a student at school, you can get a free whole year long VIP Card worth $199.
Extrabux.com cooperates with many merchants, such as: Best Buy (0.5% cashback), GameStop (Up to 7% cashback), Walmart (Up to 4% cashback), Sephora(4% -5% cash back), Moosejaw (5% -6% cash back), LOOKFANTASTIC (Up to 10% cash back), Giorgio Armani Beauty(10-12% cashback) )Sam's Club (Up to 15% cashback), Norton(Up to 20% cashback), Microsoft (Up to 7% cash back) and so on. You can save on buying daily necessities, fashion, beauty, electronic products, broadband installation, mobile communication, air tickets, hotels and other aspects of life!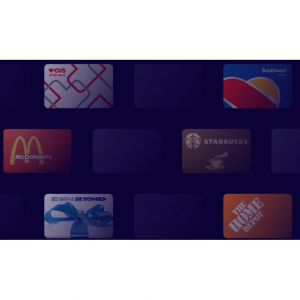 Razer Kishi V2 vs. Backbone One vs. GameSir X2 vs. Gamevice Flex
Below, we will make a deep comparison of these four products.
Price
| | |
| --- | --- |
| Razer Kishi V2 for Android | Razer Kishi V2 for iPhone |
| | |
| | |
| --- | --- |
| Backbone One for Android | Backbone One for iPhone |
| | |
GameSir X2 Type-C

GameSir X2

Bluetooth
| | |
| --- | --- |
| Gamevice Flex for Android | Gamevice Flex for iPhone |
| | |
Compatibility
Size: 92.2 mm x 180.7 mm x 33.9 mm
Weight: 123 g
iPhone

Android

iPhone SE (1st and 2nd)

iPhone 6S/6S Plus

iPhone 7 and 7 Plus

iPhone X, 8 and 8 Plus

iPhone XS, XS Max, XR

iPhone 11 series

iPhone 12 series

iPhone 13 series

iPhone 14 series

Samsung Galaxy S8 / S8+ / S9 / S9+ / S10 / S10+ / S20 Series / S21 Series / S22 Series

Samsung Galaxy Note 8 / Note 9 / Note 10 / Note 10+ / Note 20 Series

Razer Phone and Razer Phone 2

Google Pixel 2 / 3 / 4 / 5 / 6, and many other Android devices

Max supported smartphone dimensions: 11.5 mm (thickness, including camera) x 170 mm (length)
Height: 3.70 inches (93.9mm)
Width (Contracted): 6.94 inches (176.2 mm)
Width (Extended): 10.14 inches (257.6 mm)
Depth: 1.28 inches(32.6 mm)
Weight:4.87 ounces (138.0 g)
iPhone

Android

All the iPhone series

iPhone 14,14 Plus,14 Pro,14 Pro Max,13 Pro, and 13 Pro Max need a Adapter.

Fits all android phones in size
Maximum phone length: 173mm

iPhone / Android
Compatible with almost all mobile phones. The included Adapter Kit provides a wide range of Case and Phone Adapters to ensure the best fit for your phone. Utilizing these adapters will create a firm fit customized for your personal setup.
Software



The Kishi V2 has a free software app called Nexus – a dashboard that lets you launch games installed on your phone, spotlight other Kishi-compatible games, and is necessary to remap those two extra programmable buttons. The Nexus app also includes a feature that lets you seamlessly start a live stream on YouTube or Facebook.
Nexus is one of the worst parts of the Kishi V2, and most users often avoided it. Although the app allowed users to launch theri installed games easily, its inconsistent and sluggish performance made the software feel like it's in early access. The images for installed games on Nexus are low-resolution and blurry, and the Nexus button on the controller did not work no matter how many times when pressed it.
The official Backbone app offers a slick, intuitive interface to genuinely make your smartphone feel like a console. Keeping all your Xbox (via Microsoft's streaming service), Google Stadia, and iOS titles next to each other streamlines your mobile gaming experience in a way that few other controllers replicate and all in gorgeous high quality. While game chat, groups, and screenshots aren't going to be the deciding factor for some, their smooth implementation is the cherry on top.
Backbone offers a reliable gaming hub and useful features like an in-app friend system that lets you add other Backbone users and set up voice chat rooms. The paid subscription service Backbone+ adds even more features, such as the option to connect an Android device using a Lightning-to-USB-C cable or capture gameplay at 1080p at 60FPS.
The GameSir X2 is one of the best phone controllers for both iOS and Android, from its tactile buttons and durable design to the included case and low price, it's awesome value for money. But it's missing audio jack, weird software support, and triggers with no travel keep it from taking the crown as *the* best.
On the Android side, it's just a simple companion app that lets you tweak the button layout depending on what you're using. The reason is that the hardware buttons are in "Nintendo" layout (B at the bottom) rather than the "Xbox" layout (A at the bottom), which can lead to confusion for you and the games you're playing.
For iOS, the app supports Bluetooth controllers only, so you're out of luck in terms of any tweaking.
A big part of actually using the Gamevice Flex on a mobile app is using the software, Gamevice Live. This allows you to manage your games, and find new ones, and for finding new ones, it's not bad.
Generally, however, users found the app to be a little buggy and poorly designed. It hasn't been updated for newer iPhones — so some of the interface is hidden behind the Dynamic Island. It also failed to add games to the interface, which was an issue: you couldn't figure out how to add Genshin Impact to the software. This meant you had to launch the game manually each time you wanted to play it.
The Backbone One app was best built and easiest to use, plus users encountered fewer bugs. The Backbone app provides a full suite to access your games, capture content and talk with other players. Of course, there is Backbone+, which gives you additional features like Twitch streaming and 15-second smart clip capture, done by buffering said video.
Design and Features
The Razer Kishi V2's predecessor used a Joy-Con style controller that splits apart, the Kishi V2 opts for a Backbone-style extendable bridge design. This makes it much easier to fit a larger phone into the controller but is less portable than the collapsible design of the original Kishi. Nevertheless, sacrificing portability in favor of more compatibility is a good trade-off for most people – you'll just likely want to invest in a travel case.
At just 123 grams, the Kishi V2 is lighter than both the original Kishi and the Backbone One. Hand fatigue is a common problem with portable gaming, so having a lighter device is a plus as it extends your gameplay session without worrying about hand cramping. The Kishi V2 ships with multiple adapters to help it fit a wide variety of phones.
The Kishi V2 features a standard A, B, X, and Y button layout on the top right. The buttons feel clicky and are enjoyable to press. The microswitches make a pleasant clicky sound that is not at all obnoxious, and pressing each button offers a nice little tactile bump that feels rewarding to press.
Four additional buttons are on the front of the controller: a Share button (for screenshots and gameplay recording), a Menu button, an Options Button, and a Razer Nexus button, which allows you to launch the free Razer Nexus app.
Source:razer.com
The Backbone One is aptly named due to its dog bone-shape. It features two independent sides of the controller, each roughly the size of a Nintendo Switch Joy-Con controller, held together by an expandable middle section. With a sliding and rigid backplate, you place your iPhone in its center, slotting the charging port into the Backbone One's Lightning connector, giving traditional dual-stick-and-face-button control on either side of your horizontally-mounted smartphone. By using the Lightning connector, there's no need to pair nor charge the Backbone One – your phone will recognise the controller automatically, while the Backbone will draw power from the phone itself. Power draw is minimal too – less than you'd see if you were using a cabled pair of headphones similarly using that Lightning port.
If you're an Xbox gamer, you'll be familiar with the button and stick layout here. Analogue sticks (complete with clickable buttons) are positioned asymmetrically, with face buttons in an A, B, X,Y configuration. You'll also find a D-Pad below the left analogue stick, shoulder and trigger buttons, and a selection of menu, options and screenshot buttons, as well as an orange 'Backbone' button that jumps back to the accompanying app's interface - more on that in a bit.
Ergonomically, the Backbone is comfortable to hold – albeit better suited for smaller hands. It's extremely lightweight, weighing just 138g. It has a slightly bulbous base on each side of the controller that evenly distributes the weight and doesn't make the unit feel top-heavy while playing. It also features a matte black finish with a slight sheen to it that unfortunately picks up a lot of fingerprints.There are two offset analog sticks in total, one on each side of the controller. They are smaller and a bit stiff, and the closest comparison I can make in terms of how they feel are the analog sticks on Joy-Con controllers. There's a surprisingly good D-pad just below the left analog stick taking the shape of a rounded plus sign. It's not clicky like everything else on the controller, but instead almost silent with a satisfying press.
Source:playbackbone.com
GameSir X2 with a full-sized back to the controller rather than a spine, like the Backbone One or Razer Kishi, gives it a more solid feeling in the hand too.
All the buttons have a satisfying, tactile click to them and the analogue sticks are fantastic to use: smooth and precise with plenty of room to travel. For comparison, the Backbone One buttons are just as clicky, but the sticks are a little shallower and have slightly less space to move. And when it comes to small design decisions, GameSir really shows it cares. From the rubberized grips round back and the included case for additional protection, to the connector freely moving up and down by 50 degrees, ensuring you don't damage your port or plug. It also protrudes a little more, so chances are if your case doesn't have a lip covering the bottom, you could use the GameSir X2 with the case on.
It's a very thoughtfully designed piece of kit for gamers, barring one thing. The triggers don't have any travel.
Source:gamesir.hk
The Gamevice Flex is the latest version of Gamevice's mobile controller. Available for iOS and Android phones, it features a newly improved frame that proved to be more comfortable to hold. The Flex is lightweight – weighing 0.4lbs, it's only slightly heavier than the previous model – and modest in size, with dimensions sitting at 5.6 x 4.0 x 1.3 in. The Flex's thick textured plastic feels as durable as ever, and it still sports a USB Type-C passthrough charging port, making it possible to charge while using the controller.
The ridged thumbsticks better allow for precise movements when playing shooters, while the enhanced D-pad makes competing in fighters a real possibility. The larger Guide, Back, and Menu buttons are better positioned to make them more accessible during play. And the analog buttons that line the top of the Flex are staggered based on height, with the bumpers being slightly higher than the triggers, making it easier to distinguish between them.
An ergonomic form, tweaked button placement, redesigned triggers – all of these slight changes make the Gamevice Flex feel better to hold and use compared to its predecessor. Even better is the inclusion of a 3.5mm audio jack and the new Flex Adapter kit. The audio jack is a boon for anyone who has a smartphone that uses a USB Type C charging port. Previously, unless using Bluetooth, it would be impossible to listen to music or gameplay audio via a headset while also charging the phone. The Gamevice Flex bypasses this issue with the 3.5mm audio jack.
The Flex Adapter kit, meanwhile, was created to provide custom fits for phone cases. Most similar mobile gaming controllers struggle in this category; players will typically have to remove their phone cases before attaching the controller. The Flex kit mitigates this a bit by way of its Adapter Selector and 16 installable adapters. This is done by placing your phone within the selector's grooves (indicating which adapters to pick) and then snapping them into each side of the Flex controller. Once placed, you should be able to snap the sides onto your phone without having to remove your case first. Removing them is just as easy.
Source:gamevice.com
Battery Life
Since the Razer Kishi V2 doesn't offer any internal batteries, existing as a hard-wired controller that is powered over your phone's USB-C connection, its performance is superb.
Same with Razer Kishi V2, the Backbone One does not have a battery. Backbone One draws minimal amounts of power from the phone. Its power consumption is imperceptibly low. The degree of Backbone One's power consumption is so trivial that you could leave Backbone One plugged into your phone overnight without any discernible change in your phone's battery life.
500 mAh Battery and Type-C Charging Port: GameSir X2 Bluetooth has a powerful long life 500 mAh battery which allows gamers to play games for about 20 hours under normal using. After 2 hours fully charging, GameSir X2 Bluetooth will be back as your most trusted partner in your every game.
The controller has a built-in lightning connector for iPhone and USB C for Android. The controller uses this for a direct low-latency connection and utilizes minimal battery consumption from your phone.
Verdict: Which Shoud You Buy?
There is no clear winner when it comes to the Razer Kishi V2 vs Backbone One vs Gamesir X2 vs Gamevice Flex debate.
1. The
Razer Kishi V2
is an excellent gamepad if you're looking for something more portable than the GameSir X3. If you're after that Backbone One experience on Android, it's a no-brainer, offering a comfortable and secure bridge design, additional macro buttons, and a slimline profile to boot. However, if you're after an iOS solution, we'd recommend sticking with the Backbone. The Razer Nexus software can't shine a light to the all-in-one experience on offer, and while the buttons and d-pad are a little more tactile under the thumb there's far better software support elsewhere.
2. There are going to be a good number of people for whom the
Backbone One
presents a far better alternative - and it's because of the one category this device has topped: software. The Backbone One's app is so excellent, that it saves some of its minor feature and performance shortcomings. The Kishi V2 is slightly better than the Backbone One for Android users whereas this can be flipped entirely for iPhone users seeing as the Backbone One was originally made as a dedicated iOS device.
3. The
GameSir X2
got so close to being called the best phone gaming controller overall. A durable build, buttons that feel great, analogue sticks with a smooth fluidity, and other consumer-friendly decisions like throwing in a free case and keeping that price nice and low. But it lacks many small features: shoulder buttons that don't have any travel, a companion app that is awkward to use and doesn't really do anything, and the lack of a 3.5mm headphone jack pass-through for latency-free audio. GameSir X2 is the best budget phone gaming controller.
4. The
Gamevice Flex
ergonomic frame and well-placed buttons help mitigate fatigue, making it comfortable to hold for long durations. It has a 3.5mm audio jack, a USB Type-C passthrough charging port, and an adapter kit that fits several different sized phone cases. The Flex is also compatible with a number of games, cloud-based or otherwise, that have controller support. There are few notable exceptions, like Call of Duty: Mobile, that won't work with the Flex and it doesn't sport some of the fancier features found in other mobile controllers. Still, considering what the device does offer, the Gamevice Flex is one of the better options for mobile gaming. But the D-Pad leaves something to be desired, the app will likely improve over time. Everything else feels great. By being able to accommodate a wide array of phone sizes and their accompanying cases while remaining ergonomic and comfortable, the Gamevice Flex makes a quick, controller-driven play session on your iPhone a breeze.

Extrabux is an international cashback shopping site, offering up to 30% cashback from 10,000+ Stores!
Microsoft, Dell, HP, Lenovo, Alienware, Acer, Asus, Samsung, BestBuy, Walmart, Staples, Overstock, QVC, New Egg, Office Depot, eBay, etc.
Join to get $20 welcome bonus now! (How does Welcome Bonus work?)