It contains affiliate links and Extrabux will be compensated if you make a purchase after clicking on Extrabux links.

PowerA Enhanced Wireless Controller vs. Pro Controller vs. 8Bitdo Pro 2: Differences and Reviews 2023
If you need the best Nintendo Switch controllers to add extra or different inputs to your console, these are the gamepads you need to look at. Anyone that has been looking for the best Nintendo Switch controllers might have heard of PowerA Enhanced Wireless Controller, Nintendo Switch Pro Controller, and 8Bitdo Pro 2. But which one is best for you? What's the differences between them? Therefore in this PowerA Enhanced Wireless Controller vs. Pro Controller vs. 8Bitdo Pro 2 comparison, we want to look at these three Nintendo Switch controllers from top to bottom. This includes their specs, price & avaliablity, designs, pros & cons, features, compatibility, connectivity, battery life, reviews, and more!

Cover Photo:powera.com
PowerA Enhanced Wireless Controller vs. Pro Controller vs. 8Bitdo Pro 2: Specs


PowerA Enhanced Wireless Controller
Pro Controller
8Bitdo Pro 2
Price
$59.99 (Now for $46.99)
$69.99

$49.99

Size
6.4 x 6.3 x 2.6 inches
6.1 x 5.7 x 2.5 inches
6.06 x 2.56 x 3.98 inches
Weight
13 ounces
14 ounces
8 Ounces
HD Rumble
No
Yes

Yes

Motion Control
Yes
Yes
Yes
NFC

No

Yes

No

Color Options

Animal Crossing:

K.K. Slider

Animal Crossing: Timmy & Tommy

Nook

Mario Silhouette

Black




PowerA Enhanced Wireless Controller Reviews
Officially licensed by Nintendo, this PowerA Enhanced Wireless Controller for Nintendo combines beauty and performance. Each controller features world-class art, along with awesome gaming features. Program two mappable Advanced Gaming Buttons on-the-fly, tilt your way through turns with motion controls, and enjoy hours of gaming with super-comfortable ergonomics. It's a controller that's so great, you may never want to put it down. Plus, PowerA backs all products for 2 years to reinforce quality commitment.
Wireless controller using Bluetooth 5.0

Motion controls included for intuitive game interactions

Features Advanced Gaming Buttons for on the fly button mapping

Switch System buttons (+, -, Home, Capture)

Left/Right shoulder buttons and triggers (L/R/ZL/ZR)

Two Precision tuned analog sticks plus eight-way plus-shaped D-pad

LEDs for player number, button mapping, and low battery warning

Wireless gaming controller officially licensed for Nintendo Switch, Nintendo Switch (OLED model) and Nintendo Switch Lite
Source:powera.com
The PowerA wireless controller doesn't have HD Rumble, IR or Amiibo NFC support like the Switch Pro controller does, but it does have motion controls. It's also available in game-themed versions including Animal Crossing, Mario and Pokemon.
Its one added feature is two extra buttons on the bottom of the controller that can be mapped on the fly. Also, while the original version of the Enhanced Wireless Controller ran on AA-size batteries, the newest models have a built-in rechargable battery for up to 30 hours of gameplay.
Pros & Cons
| | |
| --- | --- |
| Pros | Cons |
| Budget-friendly, especially if buying multiples | |
| Fun designs integrated with games | Build quality isn't as sturdy as Pro Controller |
| | |
| | |
Where to Buy Nintendo Switch Controllers?
You can buy Nintendo Switch Controllers at brands' official website (like PowerA). And You can also go Best Buy, GameStop, Walmart.com, or Amazon.com to purchase gaming controllers.
Saving Tip: If you like online shopping, don't forget to sign up at Extrabux!(What is Extrabux) , then you can enjoy up to 30+% cashback on your purchase from Extrabux! Sign-Up Bonus: Free to join it & get $20 welcome bonus! Student Benefits:As long as you are a student at school, you can get a free whole year long VIP Card worth $199.
Extrabux.com cooperates with many merchants, such as: PowerA (5% cashback), Best Buy (0.5% cashback), GameStop (Up to 7% cashback), Walmart (Up to 4% cashback), Sephora(4% -5% cash back), Moosejaw (5% -6% cash back), LOOKFANTASTIC (Up to 10% cash back), Giorgio Armani Beauty(10-12% cashback) )Sam's Club (Up to 15% cashback), Norton(Up to 20% cashback), Microsoft (Up to 7% cash back) and so on. You can save on buying daily necessities, fashion, beauty, electronic products, broadband installation, mobile communication, air tickets, hotels and other aspects of life!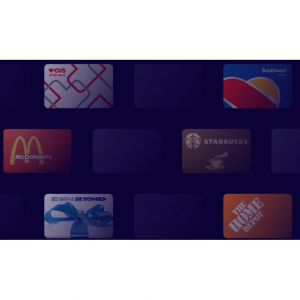 Nintendo Switch Pro Controller Reviews
Nintendo's Pro controller is still the best one out there. It supports all the key Switch functionality like the Joy Con - HD Rumble, NFC and motion controls – has exceptional battery life and is reasonably lightweight. The analogue sticks are responsive, the X, Y, A and B buttons have a decent amount of travel but aren't too noisy (even when button mashing), and the controller is extremely comfortable to hold. It's also can power on the Switch without being plugged into it (again, like Joy-Cons) .
Beyond those qualities, the Pro controller has comfort and build quality rivaling the flagship console controllers of Microsoft and Sony. It's built like a tank, and it has battery life so good that it sometimes seems like it'll never run out. Nintendo says that it lasts around 40 hours per charge, so it'll likely take casual gamers a long time to run down the battery.
The buttons and triggers have a satisfying bounce, while its directional pad is responsive and clicky enough to satisfy retro gamers. Just like the Switch itself, the controller charges over USB-C. And it's compatible with a slew of other devices you might game on, including PCs, Android devices, and Apple devices including Mac computers running macOS Ventura, iOS 16, iPadOS 16, and Apple TV.
It's not perfect, however. The D-pad occasionally registers inputs incorrectly when playing games that require lots of quick changes of direction, and the textured grip handles can get a bit sticky during longer gaming sessions.
Source:nintendo.com
Pros & Cons
| | |
| --- | --- |
| Pros | Cons |
| Supremely comfortable design | |
| Sturdy sticks and buttons | |
| Supports NFC, rumble and motion controls | |
| | |
| Better for more complex games | |
| | |
8BitDo Pro 2 Reviews
A well-rounded Switch controller that looks like a DualShock The 8BitDo Pro 2 is another great option, especially if your hands are happiest with a PlayStation-style controller. The Pro 2 has a comfortable grip, a crisper D-pad than the Switch Pro Controller, and two easy-to-press paddle buttons on the underside. It has rumble support (though not HD rumble) and motion control for games like Breath of the Wild, Fortnite, and Splatoon 3 that allow gyroscopic aiming.
With 8BitDo's Ultimate software on a mobile device or a Windows computer, you can customize the Pro 2's button mapping and the sensitivity of its triggers and analog sticks. You can even save up to three control scheme profiles and cycle through them with a button located between the analog sticks. On its rear, there's a switch that lets it toggle between Nintendo Switch, X-input for PC, DirectInput, and Mac modes, each with its own control customizations and Bluetooth profile.
PlayStation gamers may appreciate that the Pro 2's left analog stick is toward the bottom, just like on Sony's controllers, rather than above the D-pad as on the Switch Pro and Xbox controllers.
The 8BitDo Pro 2 offers many of the same features as the Nintendo Switch Pro Controller but at a lower price point and with a DualShock-style layout. It features extra triggers, hand grips, remappable buttons, and back paddles and can pair with Windows, macOS, Steam Deck, and mobile devices via Bluetooth.
Source:bestbuy.com
At first glance the 8BitDo Pro 2 may look nearly identical to the SN30 Pro+ controller that came before it. While it shares the same design, the new model has some meaningful improvements both physically and with its optional software. With more of an emphasis on "pro" than ever before, this is the definitive 8BitDo controller to own for retro enthusiasts and modern gamers alike.
Pros & Cons
| | |
| --- | --- |
| Pros | Cons |
| | Slightly limited programmable macros |
| Lots of programmable options | Lacks a couple of Switch-specific features |
| | |
| | |
| Works with Windows and Switch | |
PowerA Enhanced Wireless Controller vs. Pro Controller vs. 8Bitdo Pro 2
We will compare these three controllers in depth from the following aspects:
1. Price
2. Design & Style
3. Compatibility
4. Connectivity
5. Battery Life
1. Price
PowerA Enhanced Wireless Controller from $46.99
Nintendo Switch Pro Controller from $61.99
8Bitdo Pro 2 for $49.99
2.

Design & Style
PowerA Enhanced Wireless Controller
Your eyes will feast on crisp colorful designs that bring your favorite games and characters to life. Designed by world-class artists, these controllers are so gorgeous, you may want to collect them all.
Featuring two mappable Advanced Gaming Buttons that you can program quickly mid-game. The PowerA Enhanced Wireless Controller for Nintendo Switch helps you take your gaming performance to new levels. Literally.
Get into the action with a controller that gives you a familiar intuitive button layout, and unparalleled ergonomic comfort.
Source:powera.com
Nintendo Switch Pro Controller
Nintendo has kept things simple here with the traditional Xbox-style asymmetric design for the analog stick positioning. It is nicely weighted for balanced play and has a slightly translucent finish to its plastic casing, with a circuit board-style pattern delicately etched into its surface. The Pro Controller with larger A, B, X and Y buttons sat in the traditional diamond formation on the right-hand side, backed by two triggers and offset analogue sticks.
A USB-C slot for charging (a cable is included in the box) is on the top side of the Switch Pro controller with a small LED that glows orange while charging and goes out once fully charged. You can also charge the controller with your USB-C phone charging cable too which is handy if you want to top up the controller while the Switch isn't powered up so you can use it straight away next time you play.
If you're one of those players who see a weighty controller as a sign of quality then you'll be very happy with the heft on the Switch Pro Controller for sure. Pleasingly, it also feels really solid - there are no awkward hollow plastic noises when you tap your way around the chassis and button presses don't produce any awkward loud clicks.
The Switch Pro Controller's handles are ever so slightly textured too, adding some extra grip to the pad which means you won't have to worry about it squirming around in your hands during those Blue Shell-fearing final laps in Mario Kart 8. We appreciated the extra grip during some of the more sudden motion control elements in games too, as we didn't have to worry about the controller flying across the room.
Source:nintendo.com
Drawing inspiration from the SNES controller, the 8BitDo Pro 2 has an immediate nostalgic feel, albeit with contemporary features like dual analog sticks, vibration, and more. The controller has great ergonomics, so it feels comfortable to hold.
8BitDo has nearly perfected the modern D-pad, reproducing something that feels like the best version of what appeared on the SNES controller while maintaining the original size, shape, and feel. Opposite the D-pad are four face buttons (laid out in Nintendo's A/B/X/Y style) which have a satisfying click when pressed.
The analog sticks sit below the pill-shaped Start and Select buttons and are spaced out just a tad more than the DualShock 4's analog sticks. The sticks themselves feel a bit stiff, but very responsive, snapping back to the default position almost instantly. Both have a distinct click when pressed in and a comfortable groove for your thumbs.
On top, the L and R buttons are similar to what you'd find on a SNES controller as well. They are both long, narrow buttons that curve with the controller and are easy to press. Further back, the L2 and R2 buttons feel great. They are easy to press down, but have a bit of tension to them. In fact, these are analog triggers, meaning they can distinguish how far they are being pressed for games that support it.
Also on the front of the controller are 8BitDo's two signature buttons: Star and Heart, each on opposite sides of the controller. These buttons function as the screenshot and home buttons on Nintendo Switch, respectively, but can be mapped to whatever you like on any platform. There's also a button in the center that allows you to quickly toggle between three preset profiles that you can customize.
On the back are two "pro" back paddle buttons. These low-profile buttons are nestled comfortably into the natural curvature of the grips and make an audible click when pressed. This is one of the new features on the Pro 2, and is a nice touch for those looking to optimize their inputs. Another new feature is a small toggle switch on the back that allows you to select between four devices to connect to: Switch, macOS, Android, and Windows.
Source:8bitdo.com
3. Compatibility
PowerA Enhanced Wireless Controller
Compatible with the Nintendo Switch gaming console. Includes Nintendo Switch, and Nintendo Switch Lite.
Nintendo Switch Pro Controllers can be used with compatible titles, as indicated on the back of the packaging or on the game's summary screen.
Nintendo Switch Pro Controllers can only be paired with one console at a time. This means that whenever you use the controller with a different console, you first need to pair it with that console.
As far as compatibility goes, the Pro 2 can be used with Nintendo Switch, Windows PCs, macOS computers, Android smartphones and tablets, and Raspberry Pi. It supports Bluetooth 4.0 on all compatible devices, as well as a wired mode, if you prefer.
4. Connectivity
PowerA Enhanced Wireless Controller
Wireless Bluetooth 4.0

USB-C

5. Battery Life
PowerA Enhanced Wireless Controller
An internal lithium-ion rechargeable 900mAh battery delivers up to 30 hours of gaming on a single charge. When it's time for a recharge, just plug in the included 10ft (3m) USB-C charging cable and keep on playing.
When fully charged, the battery duration for the Nintendo Switch Pro Controller can last approximately 40 hours. This can be shorter depending on the software application and functions being used.
8Bitdo Pro 2 with removable 1000mAh lithium-ion battery pack, allowing you to replace it if necessary without buying a new controller. The battery lasts for around 20 hours on a single charge and can be recharged in roughly four hours via the USB-C port on top of the controller. Wired modes are supported for playing and charging simultaneously, however, you'll likely want to pick up another USB-C cable as the one provided is only about three feet long.
Verdict: Which One Should You Buy?
If you buy PowerA Enhanced Wireless Controller and 8Bitdo Pro 2 (as in: not one made by Nintendo), they won't be able to do:
It won't have HD rumble (this is what Nintendo calls its haptics, which are precise and akin to Sony's DualSense in their subtlety), though some more limited rumble may be present. The PowerA Enhanced Wireless Controller with no rumble, while 8BitDo Pro 2 has rumble motors. The Pro 2 does have motion controls and rumble, but it's not the HD Rumble that you'll find on a regular Switch Pro controller or JoyCon.

It doesn't have an NFC reader for Amiibo cards or figures that unlock special features in some games.

It also won't be able to turn on the Switch remotely. (You'll have to manually press the console's power button.)
If you don't care about the above, then the PowerA Enhanced Wireless Controller or 8Bitdo Pro 2 is a very good choice, because their price is cheaper than the Nintendo Switch Pro Controller.
Top 10 Best Sites to Buy Cheap CD Keys/Game Keys 2023 (For Steam, Origin, Uplay, Battle.net, GOG, PSN, XBOX)
Razer Kishi V2 vs. Backbone One vs. GameSir X2 vs. Gamevice Flex: Differences and Reviews 2023
AYN Odin Lite vs. Pro vs. Loki vs. Loki Zero: Differences and Reviews 2023
ASUS ROG Ally vs. Steam Deck vs. Logitech G Cloud vs. Razer Edge: Which Handheld Gaming Console to Choose?
Top 8 Video Game Subscription Services, Ranked 2023
Steam Deck vs. Switch vs. Aya Neo vs. OneXPlayer: Which Wins the Handheld Gaming Console Showdown?
10 Best Fitness Games for Nintendo Switch in 2023 to Play Inside

Extrabux is an international cashback shopping site, offering up to 30% cashback from 10,000+ Stores!
Microsoft, Dell, HP, Lenovo, Alienware, Acer, Asus, Samsung, BestBuy, Walmart, Staples, Overstock, QVC, New Egg, Office Depot, eBay, etc.
Join to get $20 welcome bonus now! (How does Welcome Bonus work?)