It contains affiliate links and Extrabux will be compensated if you make a purchase after clicking on Extrabux links.

Natrol vs. Nature Made vs. Olly Melatonin Gummies: Which Should I Choose?
A naturally occurring hormone that's secreted by the brain to regulate your body's sleep and wake cycles, melatonin makes up an essential component of a healthy sleep pattern. As melatonin levels rise, your body becomes more at peace, thus promoting sleep in the process. There are a number of ways to take melatonin, including drops, oils and vitamins, but gummies are an effortless (and not to mention, tasty) way to help get your body a little sleepier. Simply take as many as directed around 30 minutes before bedtime and your body will begin to feel slightly more at peace, inducing a sort of drowsy feeling in the process. Common melatonin gummies on the market are Natrol, Nature Made, and Olly. But which one is the best? We reviewed these three products to help you find the best melatonin gummies for you, evaluated quality, prices, and pros and cons, and determined which one is best for you.

Cover Photo:walmart.com
Source:walmart.com
Natrol Melatonin is a sleep support that comes in different versions to help manage sleep difficulties. The company, Natrol, is a renowned establishment that has evolved from making cosmetic products to manufacturing dietary supplements.
Melatonin may help users to fall asleep faster, stay asleep longer and wake up feeling refreshed. These days, people experience sleep problems due to stress, poor diet and screen time, among other things.
The various versions of this supplement include the Natrol Melatonin, Natrol Melatonin Calm Sleep, Advanced Sleep Melatonin, and Melatonin Gummies.
Melatonin Gummies are non-GMO, vegetarian and are free of artificial flavors, sweeteners, colors and preservatives. Because they are pectin-based, they are less likely to stick to your teeth and to the bottle than standard gelatin gummies. Natrol Melatonin Gummies are available in a great-tasting strawberry flavor.
Features
Fall asleep faster, stay asleep longer

Non-GMO

Gelatin-free and vegetarian

No artificial flavors, colors, sweeteners, or preservatives

Great tasting strawberry flavor
What We Like
1. Active ingredients claim to be organic and natural.
2. Said to have a great taste.
3. Is non-habit forming.
4. Available in various strengths, 5mg or 10mg.
What We Don't Like
1. Not safe for use by pregnant or lactating women, those taking medications and those with autoimmune conditions/depressive disorders.
2. Gummies may be tough to chew.
3. Associated with side effects such as dizziness, daytime drowsiness, irritability, stomach pain, and headaches, etc.
Where to buy Natrol Strawberry Melatonin Gummies?
You can go Walmart.com to buy it, and don't forget to sign up at Extrabux (What is Extrabux?) , then you can get up to 4% super cashback from Extrabux! Sign-Up Bonus: Free to join it & get $20 welcome bonus!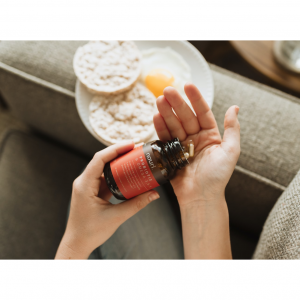 Source:walmart.com
Nature Made Gummies are perfect for those who want a tastier, more enjoyable way to take vitamins and supplements. Melatonin is a hormone produced in the pineal gland, which helps to regulate sleep and wake cycles. Nature Made Melatonin 2.5mg / 10mg Gummies are scientifically formulated to provide 2.5 mg / 10mg of melatonin per gummy and come in a natural, delicious strawberry flavor.
With Nature Made you can rest assured that you are taking vitamins and supplements that are manufactured to FDA standards in an NSF GMP-certified facility that meets accepted industry processes and procedures.
Nature Made's high-quality standards extend to every aspect of its business-from sourcing ingredients, through product manufacturing, packaging, and shipping, right up to product sale and after-service assistance.
In fact, Nature Made boasts that they have the largest number of USP verified products and are the number 1 recommended brand by Pharmacists.
Features
No high fructose corn syrup, no artificial sweeteners, no synthetic dyes, no artificial flavors, gluten free.

What We Like
1. High-quality.

2. One simple ingredient.
3. Product purity.
4. Suitable for people with food allergies.
5. Available in various strengths, 2.5mg or 10mg.
What We Don't Like
1. More expensive than Natrol.
Where to buy Nature Made Melatonin Gummies?
You can go Walmart or Walgreens to buy Nature Made Melatonin Gummies thruogh Extrabux, then you can get up to 6% super cashback.
Source:walmart.com
OLLY Sleep gummies for adults deliver a unique blend of active ingredients that work together to calm your mind and promote restful sleep so you wake up feeling refreshed. These Melatonin gummies, with L-Theanine and Botanicals like Chamomile and Lemon Balm, help boost your natural sleep hormone and encourage relaxation so it's easier to fall asleep.
OLLY is a maker of premium nutrition and wellness products. It also offers vitamins, minerals, and supplements, as well as protein powders and snack bars. The company's mission is to inspire lifelong healthy habits by bringing simplicity, inspiration, and delight to the world of vitamins and supplements.
Features
Packed with a unique blend of drug-free, non-habit forming ingredients

Chew up to two gummies 30 minutes before bed to help you sleep

Naturally flavored Blackberry Zen with a fresh hint of mint

Made with no artificial colors or flavors and gluten free

50 gummies per bottle for a 25 day supply
What We Like
Including Melatonin, L-theanine, and Botanicals.
Melatonin: This naturally occurring hormone works with your body's chemistry to promote healthy sleep cycles;

L-theanine: An amino acid that encourages calmness so you can hush those voices in your head and drift off;

Botanicals: Chamomile, Passionflower & Lemon Balm have been used for centuries to help soothe & relax.
What We Don't Like
Some people don't like its taste.
Where to buy OLLY Melatonin Gummies?
You can go Walmart to buy it.
How to Find the Right Amount
If you aren't sure how much melatonin to take, it is recommended to start with a smaller dose like the 1 mg or 3 mg rather than starting with the max. Although melatonin is safe in doses up to 10mg per day, more is not necessarily better.
Starting with a smaller dose will allow you to see how your body reacts and gauge if your body needs more or less melatonin. You can gradually increase or decrease your dosage until you find the right amount, but do not exceed 10mg, the maximum recommended dosage.
The chart below can help you determine when to take melatonin and how to identify your body's reaction to help find the right dosage for you. Melatonin for kids may differ so consult your pediatrician for specific questions.
| | | |
| --- | --- | --- |
| When to Consider Taking Melatonin | When to Increase Your Dose | When to Decrease Your Dose |
| 1. You have occasional sleeplessness, defined as occasionally having trouble falling asleep and/or staying asleep | 1. You are still having trouble falling asleep within 20-30 minutes | 1. You feel groggy the next morning, after getting a full night's sleep |
| 2. You have a shift in sleep schedule of 1 hour or more | 2. You are still having trouble staying asleep; waking up briefly, e.g. to go to the bathroom, is ok but you should be able to fall back asleep quickly | 2. You are experiencing vivid dreams |
| 3. You are experiencing jet lag | | 3. You are experiencing headaches |
If symptoms like vivid dreams or headaches persist, please stop taking melatonin and discuss with your healthcare professional.
Melatonin Side Effects
Melatonin is a hormone found naturally in the body. Melatonin used as medicine is usually made synthetically in a laboratory. Some people take melatonin by mouth to adjust the body's internal clock. Melatonin is most commonly used for insomnia and improving sleep in different conditions. For example, it is used for jet lag, for adjusting sleep-wake cycles in people whose daily work schedule changes (shift-work disorder), and for helping people establish a day and night cycle.
Melatonin is generally safe for short-term use. Unlike with many sleep medications, with melatonin you are unlikely to become dependent, have a diminished response after repeated use (habituation), or experience a hangover effect.
The most common melatonin side effects include:
Headache

Dizziness

Nausea

Drowsiness
Other, less common melatonin side effects might include short-lasting feelings of depression, mild tremor, mild anxiety, abdominal cramps, irritability, reduced alertness, confusion or disorientation, and abnormally low blood pressure (hypotension). Because melatonin can cause daytime drowsiness, don't drive or use machinery within five hours of taking the supplement.
In addition, melatonin supplements can interact with various medications, including:
Anticoagulants and anti-platelet drugs

Anticonvulsants

Contraceptive drugs

Diabetes medications

Medications that suppress the immune system (immunosuppressants)
If you're considering taking melatonin supplements, check with your doctor first — especially if you have any health conditions. He or she can help you determine if melatonin is right for you.

Extrabux is an international cashback shopping site, offering up to 30% cashback from 10,000+ Stores!
iHerb, Walgreens, Gousto, Orgain, Puritan's Pride, Pharmaca, Texas Superfood, Lloyds Pharmacy, Rite Aid, Dr. Schulze's, Vitacost, Myprotein AU, Vitabiotics, etc.
Join to get $20 welcome bonus now! (How does Welcome Bonus work?)