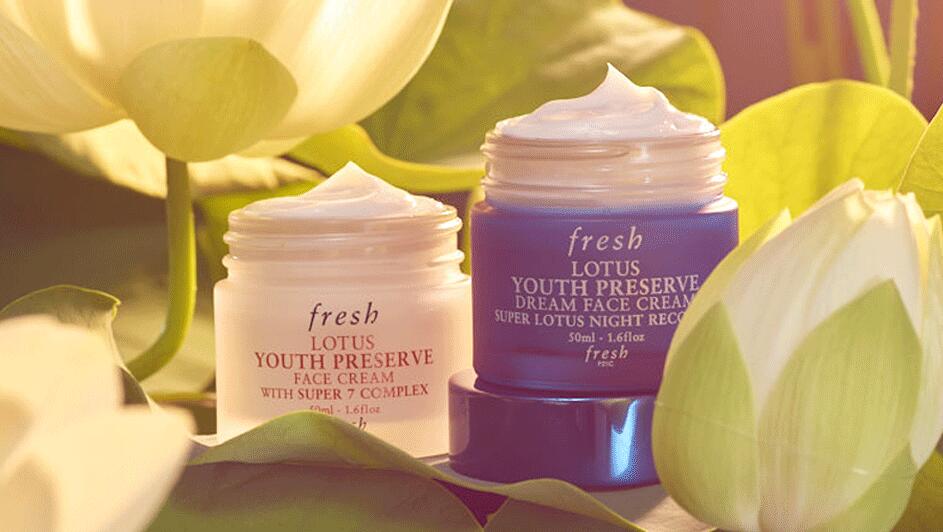 New Launch Fresh Lotus Youth Preserve Dream Night Cream & Rescue Mask, Take a Further Look!
When stepping into 2019, Fresh brought us two new friends - they're Fresh Lotus Youth Preserve Dream Night Cream & Lotus Youth Preserve Rescue Mask. Are they worth a try? It's up to you, but we can have a detailed analysis about the two new items in their ingredients.
Fresh Lotus Youth Preserve series are designed to hydrate, soothe and revive dry, thirsty skin, and provide some anti-oxidation protection. Now added the two new launches, the Lotus family has five members now: Face Lotion, Face Cream, Night Cream, Eye Cream, and Instant Mask.
Fresh Lotus Youth Preserve Dream Night Cream
In texture, The New Fresh Lotus Night Cream doesn't have much oil moisturizing component, so it's lightweight and aborbs well like Olay Whips. It goes on super silky and does not feel greasy afterward. Best suitable for combination/oily and normal skin in Spring, Summer and Fall. Dry skin may feel not hydrated enough in Winter.

In ingredients, the night cream features NELUMBO NUCIFERA EXTRACT, NELUMBO NUCIFERA FLOWER EXTRACT. The two natual extracts can stimulate the production of collagen and elastin, showing the ability of enhancing skin activity. Together with TOCOPHEROL, the night cream provides great anti-oxidation activity. The PEACH LEAF, CUCUMBER, LEMON EXTRACTS, and SODIUM HYDROXIDE help improve moisture level. Have FRAGRANCE. Sensitive skin should be cautious use of it.
Totally, Fresh Lotus Night Cream is a lightweight moisturizing cream helping fight free radicals and
enhance skin elasticity. But if you look for a cream to reduce fine lines and wrinkles, don't count on it. It only does a little bit more than normal moisturizers. Just gives you a rested, brightened, and hydrated look when you apply it before bed time.

The price of Fresh Lotus Night Cream is $48/50ml - 1.6floz.
Fresh Lotus Youth Preserve Rescue Mask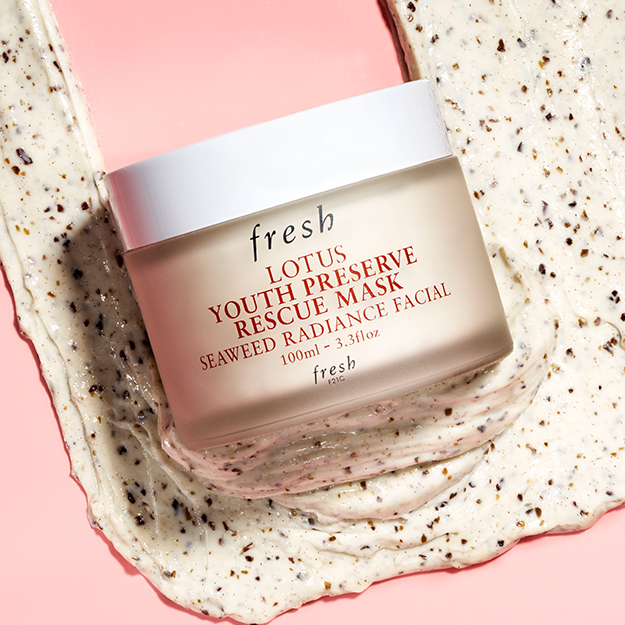 Says the new Fresh Lotus Rescue Mask smoothes and resets tired skin, restoring its youthful radiance in five minutes. Indeed, all facial masks are designed to tighten pores and improve elasticity to maintain translucentand white complexion via sealing off your skin in minutes.
In ingredients, the Fresh Lotus Mask includes Super 7 Complex including lotus flower extract that helps to hydrate, refresh, soften and promote a youthful-looking complexion. A blend of kombu seaweed flakes, red algae particles, and lotus seeds works to refine and smooth skin texture. Rare Sea fennel extract helps to smooth and enhance suppleness.
The "skin SOS" mask is able to give you a flawless and shine look before dating. Use it anytime you look tired and feel dry.
The price of Fresh Lotus Rescue Mask is $62/100ml - 3.3floz.
Totally, the two new Fresh Lotus night cream and mask features hydating and recovering, and remain good smell and excellent skin touching.