It contains affiliate links and Extrabux will be compensated if you make a purchase after clicking on Extrabux links.

iHerb vs. Vitacost vs. Amazon vs. Vitamin Shoppe: Compare Price, Brands, Shipping & Discount 2023
We all known that it can get expensive real fast when you have a bunch of different vitamins and supplements to buy every month. So it's time to find the cheapest places to buy supplements & nutrition. Such as iHerb, Vitacost, Amazon, and Vitamin Shoppe. These online stores sell many products in many brands, such as Thorne, Life Extension, Thorne Research, Pure Encapsulations, Douglas Laboratories, Garden of Life, and so on. But which site is best for you? Here we reviewed these four sites to help you find the best places to buy daily supplements, evaluated prices, brands, shipping, and discounts, and determined which one is best for you. Let's check out.

iHerb.com is an online retailer that offers primarily supplements, and also a wide range of eco-friendly cleaning, makeup and food products. Founded in California, USA, iHerb has been bringing natural health products to the world for over 25 years. Their mission is to enhance their customers' quality of life by offering an unmatched selection of premium brands at affordable prices.
iHerb.com has been in business since 1996 and ship all over the world. As a truly global company, they ship to over 185 different countries and our team is composed of employees from over 40 countries! All packages ship from one of our state-of-the-art warehouses located in the United States and South Korea.
Source:iherb.com
Quality
iHerb takes pride in providing their customers with an unbeatable selection of over 30,000 natural products sourced from only trusted manufacturers and brands.
The iHerb Quality Protocol adheres to the highest industry standards:
Three-Stage quality assurance testing:
Stage 1 – Raw materials – For identity, purity, and key actives

Stage 2 – Production – In-process testing to ensure quality

Stage 3 – Finished goods – Label claim and consumer safety compliance
Laboratory Quality:
All in-house and third-party labs follow Good Laboratory Practices.
Manufacturing Quality:
Their manufacturers are fully compliant with cGMP's (Current Good Manufacturing Practices per 21 CFR Part 111) and are registered with the NSF and/or the NPA. Some of these facilities may also carry further certifications and licenses, such as OTC drug manufacturing and Organic Certification.
Brands
iHerb.com offers 30000+ top-rated healthy products in many brands. Supplement brands sold on the market, such as: ALLMAX Nutrition, Culturelle, Garden of Life, Nature's Plus, Nature's Way. They are all available at iHerb. In addition, trending brands will be listed on the website for your convenience!
Click here to check out the brands list.
Source:iherb.com
Shipping
iHerb is a US company serving customers worldwide since 1996 and ships to over 185 different countries! All iHerb orders are shipped directly from their warehouses in the US located in California, Kentucky, Illinois, Pennsylvania and one in South Korea. Click here to find more information about the country selected.
Guarantee
100% money-back guarantee. If you are not completely satisfied with any product, please return it within 60 days from the date of purchase and you'll receive a refund.
Customer Service
iHerb.com offers 24/7 email support. iHerb.com customers like to use live chat-based help as an alternative to calling because the wait time is usually short and they may not be able to talk on the phone.
Phone:
(951) 616-3600
iHerb Emails:
privacy@iherb.com
Promotions
1. 22% Off Sitewide with Code SINGLESDAY. Offer ends 11/13/21 at 10:00 AM PT.
2. 20% Off Collagen Supplements. Offer ends 11/17/21 at 10:00 AM PT.
3. Save 15% on your first Autoship order and 5% on future deliveries.
4. Click here to find more current promotions.
5. Go iHerb.com to buy Vitamins & Supplements, and don't forget to sign up at Extrabux (What is Extrabux?) , then you can get up to 6% super cashback from Extrabux! Sign-Up Bonus: Free to join it & get $20 welcome bonus!
Vitacost.com launched as an online store in 1999 and was a health and wellness products catalog before that. Located in South Florida, they offer international shipping and sell a lot of supplements under their own Vitacost brand.
Vitacost offers healthy foods and recipes in addition to vitamins and supplements for customers looking for a complete health plan. If you can't find a specific product, you can send a request to Vitacost and the company will make an effort to make it available. Products are split into the following browsing categories: Vitacost Brands, Vitamins & Supplements, Sports & Fitness, Beauty & Personal Care, Babies & Kids, Diet Products, Food & Beverages, Non-GMO Products, Natural Home, Pet Health, and Herbs & Botanicals. Popular wellness products include protein powders, supplements, vitamins, minerals, and a variety of nutrition products for healthier living.

Each of these categories contains several sub-categories to help you narrow down your search results. Each product has its own product page with sections containing product details such as what the item should be used for, dosage instructions, ingredients, warnings, disclaimers and customer reviews. You also have the option to email the product information to a friend. Vitacost also features a price comparison that shows the retail price of each product versus the Vitacost price.
Source:vitacost.com
Quality
When it comes to your well-being, safety and quality take top priority here at Vitacost.com. Transparency is important to them (and to you), so here's an inside look at how they handle things:
They research: their team of nutrition scientists and product experts scour the globe for the best ingredients and the best products that provide health benefits to their customers. This means they're constantly reviewing nutrition science, formulating new products and focusing on bringing on delivering you products with meaningful health benefits.

They build healthy relationships: They only partner with manufacturers who rigorously test our products at each step of the manufacturing process for quality and safety, including raw material, finished product and packaging.

They verify: Before products are accepted into their organization and placed into inventory, the manufacturer must provide a Certificate of Analysis that verifies the product meets the rigorous testing and safety specifications established by our regulatory department.

They check in: Their regulatory department audits their manufacturers to verify that they conform to the standards set forth by the U. S. Food and Drug Administration in the Code of Federal Regulation (21 CFR Part 111) Current Good Manufacturing Practices (CGMP).
All Vitacost brand supplements adhere to the FDA's Current Good Manufacturing Practices (CGMPs), ensuring high standards of potency, purity, efficacy and safety.
Brands
Vitacost provides discounted vitamins, supplements, whole foods, health foods, pet essentials, and sports nutrition. It offers more than 45,000 items from over 2,500 of the most-trusted health and wellness brands and prices are up to 50% off retail.
Shipping
Within the contiguous U.S.
Same-day shipping is typically available for orders placed before 1:00 p.m. (ET) Monday through Friday. Orders placed after 1:00 p.m. (ET) Monday through Friday will typically ship the next business day. Orders placed on weekends or holidays will typically ship the next business day.
Delivery options are determined by your shipping zip code and delivery times are calculated during checkout. We use FedEx along with several select regional carriers to provide the fastest, most economical service.
Outside the contiguous U.S.
Standard Shipping to Alaska, Hawaii, Puerto Rico, U.S. Territories and Canada is just $9.99.
International: they ship to 160+ countries - click here for more information.
Guarantee
For all domestic orders, if an item is missing, damaged or you are not satisfied with it, you may visit their Online Service Center to request a refund or replacement item within 60 days of your purchase.
Customer Service
While 800-381-0759 is Vitacost.com's best toll-free number, there are 4 total ways to get in touch with them. Besides calling, the next favorite option for customers looking for help is via customersupport@vitacost.com for Customer Service.
Or you can also Chat live with a representative directly from Vitacost at any time. Any customer may use this feature to get help with shipping, questions about products, and general feedback. In addition to a Live Chat feature, Vitacost has a Help page under the Customer Service section. The Help page offers assistance for tracking packages, refunding items, and a search function of FAQs.
Chat with Vitacost
Monday-Friday 8am-9pm EST

Saturday-Sunday 9:30am-6pm EST
1-800-381-0759
Monday-Friday 8am-9pm EST

Saturday: 9:30am-6pm EST

Sunday: Closed
Promotions
1. FREE standard shipping is available for orders totaling $49 or more (or $25 or more of Vitacost brand or other select brand products);
2. VETERAN'S DAY SALE: 11% OFF Sitewide with CODE: FLASH11;
3. Click here to find more current promotions.
4. Go Vitacost to buy daily supplements through Extrabux, then you can get 2% super cashback.
When it comes to vitamins, Amazon.com is a go-to for access to a massive variety of brands at competitive prices. Plus, if you're a Prime member, you get fast, free shipping and exclusive deals. It's easy to track your packages online, and customer service is very responsive if you have any issues with your order. If you have a particular vitamin that you take regularly, you can sign up for Subscribe & Save delivery, selecting the quantity and schedule that works for you so that you never run out.

Amazon is our top choice for the best places to buy vitamins online because of its wide variety of brands, affordable prices, and dependable shipping.
Source:amazon.com
Quality
Starting May 31, 2023, manufacturers must comply with a new set of rules or their products will be pulled.
Dietary supplements sold on Amazon must have a Certificate of Analysis (CoA) from an accredited lab confirming that the product actually contains what's on the label. This is a big step towards better quality control – up until now, manufacturers could sell their products on Amazon without any sort of quality testing. Products certified by certain third-parties, such as USP, NSF and Banned Substances Control Group (BSCG), can use these verifications instead of a CoA. This could ultimately push more manufacturers to apply for third-party verifications – improving the overall quality of dietary supplement products on the market.

The dietary supplement brand owner must provide Amazon with a letter of guarantee confirming that the product was manufactured under current Good Manufacturing Practices. This ensures that manufacturing facilities meet quality standards for cleanliness and operate under a controlled environment. It also requires that facilities are able to consistently meet high-quality standards from batch to batch, and that accurate documentation is maintained. This requirement is already part of some third-party verification programs like USP and NSF – another reason manufacturers might opt to apply for those programs.

In addition to the manufacturing assurances, dietary supplement products cannot contain banned or controlled substances, such as CBD or ingredients on the FDA Advisory List. And concentrations of active ingredients must be safe. Products that have been flagged in an FDA recall, safety alert or warning letter are also prohibited.
Brands
Many vitamin brands have their own store on Amazon that ensures you're getting the supplement directly from the manufacturer and not a third-party seller. For example, if you take a Centrum multivitamin, check out the Centrum Amazon store. While you should always follow your health care provider's recommendations for vitamins and supplements, the consumer reviews on Amazon are incredibly helpful in learning more about other people's experience with products, product packaging, and other questions.
Shipping
Shipping times to Contiguous U.S. vary depending on your location and selected shipping speed.
In many areas Saturday and Sunday delivery may be available. If weekend delivery is available to your destination, it will be specified on the product page and/or during checkout. Delivery estimates for FREE Prime Two-Day shipments to destinations that don't have weekend delivery are based on two business day transit times, not including Saturday or Sunday.
Click here to find more information about Amazon shipping and delivery.
Guarantee
The A-to-z Guarantee protects you when you buy items sold and fulfilled by a third-party seller. It covers both the timely delivery and condition of your items. If you're not happy with either and can't resolve the issue directly with the seller, you can make a claim directly to Amazon and their team will decide if you're eligible for a refund.
Click here to find more information about Guarantee.
Customer Service
You can contact their 24x7 customer service team via https://www.amazon.com/contact-us which provides online resolution to your queries / complaints across channels including chat. You can also request for a call back for your query and we would be happy to reach out.
Promotions
1. Click here to find more current promotions.
Dedicated to helping people fulfill their health and wellness needs the Vitamin Shoppe is a specialty retailer and direct marketer of nutritional products ranging from vitamins and minerals to nutritional supplements herbs sports nutrition formulas homeopathic remedies and health and beauty aids. In the United States more than 150 million people take a dietary supplement every day. The Vitamin Shoppe is the first and only choice for people seeking to fulfill their health and wellness needs.
Vitamin Shoppe opened its doors in 1977, and since then it has expanded to hundreds of stores across the United States, a booming online store, and convenient VShoppe app. Customers can browse a vast assortment of high-quality, cutting-edge supplements, including multivitamins, letter vitamins, and minerals. Whether you have a specific brand in mind or prefer to shop by a particular condition such as bone and joint health, The Vitamin Shoppe makes choosing a vitamin easy. They have their own line of quality-tested products but also sell trusted brands such as Jarrow Formulas, Garden of Life, Megafood, and New Chapter.
Source:vitaminshoppe.com
Quality
The majority of Vitamin Shoppe brand products are made in the United States with a few made in Canada. These products undergo a testing procedure to ensure quality and purity. Vitamin Shoppe provides reports of all the scientific testing conducted on their brand products. To request a copy of these reports, contact Vitamin Shoppe at 866-293-3367.
Brands
Vitamin Shoppe is a nutritional product direct retailer. It started in 1977 as a single store and has since grown to more than 400 retail locations with an online store. Vitamin Shoppe offers more than 400 name brands, but also offers its own health product line simply called the Vitamin Shoppe brand.
Shipping
Domestic orders will be packed and shipped within 48 hours, pending verification of billing information and the shipping method selected. International orders and orders containing gift cards, out-of-stock items or refrigerated items will be processed as quickly as possible, but cannot be shipped out the same day.
At this time, all international order are shipped via UPS and take approximately 7-10 days for delivery (unless your address qualifies for other UPS shipping options.)
Rates vary based on total weight and final destination. Pricing does not include duties, insurance costs, or value-added taxes. If assessed, these charges are the responsibility of the package recipient, who will be billed by the local Customs office.
The Vitamin Shoppe strictly follows all national and international regulations regarding the sale, purchase and shipment of any product or product ingredient that is considered restricted or prohibited by any law within the United States or abroad.
Please note that refunds will not be issued for any order that is refused or abandoned by the intended recipient, orders that can't be delivered due to an address error, or orders seized by Customs.
Guarantee
If you're not happy with your purchase, The Vitamin Shoppe has a flexible return policy. They accept returns from any opened or unopened merchandise purchased from any Vitamin Shoppe channel to any Vitamin Shoppe store within 30 days with a receipt for a full refund. The company frequently offers deals such as buy one and get one 50% off, free in-store pick-up, and free shipping.
Customer Service
Headquarters: · (866) 293-3367;
Domestic Callers · (201) 552-6000;
International Callers · (201) 868-5959.
Or you can Live Chat. You can also contact Customer Care using their Feedback Form.
Promotions
1. Free shipping on orders over $25;
2. 15% off $65 or 20% off $85 order with code: COLDEARS;
3. Click here to find more current promotions.
4. Go Vitamin Shoppe to buy daily supplements through Extrabux, then you can get 1% super cashback.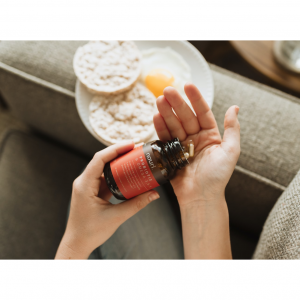 Extrabux is an international cashback shopping site, offering up to 30% cashback from 10,000+ Stores!
iHerb, Walgreens, Gousto, Orgain, Puritan's Pride, Pharmaca, Texas Superfood, Lloyds Pharmacy, Rite Aid, Dr. Schulze's, Vitacost, Myprotein AU, Vitabiotics, etc.
Join to get $20 welcome bonus now! (How does Welcome Bonus work?)