Yes You Can! vs. Herbalife vs. Shakeology vs. 310 Shakes: Which is Best for You?
Meal replacement shakes are a hot topic. A shake could be what you're looking for if you want a quick meal on the go or if you're trying to lose weight. ‌A meal replacement shake is designed to replace your breakfast, lunch, or dinner. They are often filled with nutrients but have fewer calories than you would eat during a meal. With high in protein, so they fill you up. This aids in weight loss without giving up muscle mass. Anyone that has been looking for the best meal replacement shakes might have heard of Yes You Can!, Herbalife, Shakeology, and 310 Shakes. But which one is best for you? Therefore in this Yes You Can! vs. Herbalife vs. Shakeology vs. 310 Shakes comparison, we want to look at four brands from top to bottom. This includes their ingredients, how they taste, flavors, pros & cons, costs, and more!

Note: while protein powders are convenient protein sources, these products are not meant to replace healthy protein-rich foods completely. Instead, they can be used to supplement your intake to help you meet your needs and goals.
Yes You Can! vs. Herbalife vs. Shakeology vs. 310 Shakes


Yes You Can!
Herbalife
Shakeology
310 Nutrition
Price (One-Time Purchase)
30 servings for $84.99
30 servings for $52.70
30 servings for $129.95
30 servings for $89.99
Types of Protein
Whey & Plant-Based
Plant-Based Protein
Whey & Plant-Based
Plant-Based Protein
Total Nutrients (Vitamins and Minerals)

Over 21

21
---
26
Flavors
6

14

6
8
Per Serving (Take Plant-Based Strawberry Flavor As An Example)
Protein
20g

24g
16g or 17g
15g
Calories
210
200
140 or 150
110
Total Fat
5g

4.5g
2g or 2.5g
2.5g
Cholesterol
50mg
0g
10mg
0g
Dietary Fiber
5g
3g
6g
5g
Total Sugars
4g
10g
7g or 8g
0g
Vitamins
A, B6, B12, D, E
A, C, B6, B12, D, E
A, C, D, E, K2, B6, B12
A, C, E, D, K, B6
Minerals
Iron, Iodine, Zinc, Manganese
Calcium, Iron, Potassium, Phosphons, Magnesium, Zinc, Selenium, Copper, Chromium, Molybdeum

Calcium, Iron,

Iodine,

Magnesium, Zinc, Selenium,

Chromium,

Potassium,

Sodium

Calcium, Iron,

Potassium,
And we will choose the strawberry flavor of each products as a comparison. So in this article, we will take deep comparisons of these four products:
1. Yes You Can! Meal Replacement 30 (Strawberry Flavor);
2. Formula 1 Healthy Meal Nutritional Shake Mix (Strawberry Flavor);
3. Tropical Strawberry Plant-Based Vegan Shakeology;
4. 310 All-In-One Shake (Strawberry Flavor).
Yes You Can! Meal Replacement 30 Reviews
Yes You Can! Complete Meal Replacement, the perfect solution for those seeking a convenient and healthy meal on the go. It includes 20 g of protein, healthy carbohydrates and over 20 essential vitamins and minerals to help you lose weight in a healthy way. This meal replacement is packed with essential vitamins and nutrients, making it an excellent option for those with busy lifestyles who prioritize their health and wellness.
Not only is it easy to prepare, but it's also clinically proven to aid in weight loss, reducing measurements, and improving body mass index (BMI). Enjoy the simplicity of a delicious and nutritious meal anytime, anywhere, without compromising your health goals.
Source:yesyoucan.com
Pros & Cons
| | |
| --- | --- |
| Pros | Cons |
| | Contains less mineral elements |
| | |
| | |
| | |
| | |
| An excellent source of fiber for digestive health | |
| Available in Whey & Plant-Based Proteins | |
Flavors
Available in 6 flavors: Chocolate, Coffee, Cookies and Cream, Strawberry, Vanilla, Vegan Vanilla.
Ingredients (Strawberry Flavor)
Whey Protein Concentrate, Maltodextrin, Tapioca Fiber, Sunflower Creamer (Sunflower Oil, Sodium Caseinate, Mono & Diglycerides, Tocopherols, and tri-Calcium Phosphate), N&A Flavor, Guar Gum, Sodium Chloride, Medium Chain Triglycerides, Xanthan Gum, Malic Acid, Red Beet Root Powder, Turmeric Powder, Tri-Magnesium Citrate, Sucralose, Ascorbic Acid, Biotin, Kelp Powder, Zinc Sulfate, Niacinamide Powder, D-Alpha Tocopheryl Succinate, Calcium Pantothenate, Cyanocobalamin, Manganese Sulfate, Pyridoxine HCl, Copper Amino Acid Chelate, Retinyl Palmitate, Riboflavin, Thiamine HCl, Cholecalciferol, Folic Acid, Chromium Picolinate.
Taste
Something Something said: 'I like to add a teaspoon of cocoa powder to my shake so it tastes like a mocha! And it only adds 5 calories. I can't drink it without blending it and adding ice cubes though- it's too thick and heavy as just a liquid in my opinion.'
Cost
30 servings for $84.99 at Amazon.com. You can subscribe & save up to 15%.

30 servings for $84.99 at Yesyoucan.com. You can subscribe & save up to 10%.
Where to Buy Meal Replacement Shakes?
You can buy shakes at brands' official website (like Yes You Can!).
You can also go iHerb.com, GNC, Walmart.com, or Amazon.com to purchase meal replacements.
Saving Tip: If you like online shopping, don't forget to sign up at Extrabux!(What is Extrabux) , then you can enjoy up to 30+% cashback on your purchase from Extrabux! Sign-Up Bonus: Free to join it & get $20 welcome bonus! Student Benefits:As long as you are a student at school, you can get a free whole year long VIP Card worth $199.
Extrabux.com cooperates with many merchants, such as: Walmart (Up to 4% cashback), Sephora(4% -5% cash back), Moosejaw (5% -6% cash back), LOOKFANTASTIC (Up to 10% cash back), Giorgio Armani Beauty(10-12% cashback) )Sam's Club (Up to 15% cashback), Norton(Up to 20% cashback), Microsoft (Up to 7% cash back) and so on. You can save on buying daily necessities, fashion, beauty, electronic products, broadband installation, mobile communication, air tickets, hotels and other aspects of life!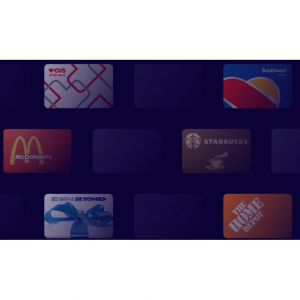 Herbalife Formula 1 Select Meal Replacement Shakes Reviews
Herbalife.com is a multilevel marketing (MLM) company that sells nutritional supplements and personal care products in more than 90 countries around the world. Since 1980, Herbalife has been on a mission to improve nutritional habits around the world with great-tasting, science-backed nutrition products that help people get the right balance of healthy nutrition.
By far, Herbalife's most popular product is the Formula 1 Select meal replacement shake. Kick-start your healthy eating habits with Formula 1 Healthy Meal Nutritional Shake Mix, a delicious and easy way to treat your body to a nutritious and balanced meal in no time! With a dense mix of protein, carbs, fiber and essential vitamins and minerals, Formula 1 is everything you need in a glass, is suitable for diabetics and, with over 10 flavors to choose from, it's easy to customize for your taste and nutritional needs.
Source:amazon.com
Herbalife Nutrition also recommends using with Formula 2 Multivitamin Complex and Formula 3 Cell Activator to complete the Herbalife Nutrition Core Cellular Nutrition program.
Herbalife Nutrition products do not treat diabetes, but diabetics can use them.
Pros & Cons
| | |
| --- | --- |
| Pros | Cons |
| 17 g to 24 g of high-quality protein to satisfy hunger | |
| | |
| 170 calories when prepared as directed | |
| 0 cholesterol, 0 trans fats | |
| | |
| Excellent source of antioxidant Vitamins A (as beta-carotene), C and E | |
| | |
| | |
Flavors
It comes in 14 flavors, including:
Pumpkin Spice

Strawberry Cheesecake

Mango Pineapple

Wild Berry

Pralines and Cream

Piña Colada

Orange Cream

Mint Chocolate

French Vanilla

Dutch Chocolate

Dulce de Leche

Cookies 'n Cream

Café Latte

Banana Caramel
Gluten-free, except for Cookies and Cream and Mint Chocolate flavors.
Ingredients (Strawberry Flavor)
Taste
Lissette Kelly said: 'I love the Herbalife chocolate flavor! Taste great, price is a bit high but all Herbalife products are, overall it's worth it. I'd recommend this one of all their flavors.'
Amazon Customer said: 'Because it tastes good I enjoy this meal replacement. Not that sicky sweet taste at all!'
Cost
Price for $52.90 (750g) at Herbalife.com & Amazon.com.
Shakeology Shakes Reviews
Shakeology is a nutrition shake that was developed by a team of wellness enthusiasts in 2009, including Darin Olien, the CEO and co-founder of Beachbody.
Shakeology shakes contain a blend of proteins, including whey and pea protein, along with vitamins, herbs, antioxidants, probiotics, and digestive enzymes. Super-Fruit and Super Green blends include fruit and vegetable powders, like kale, chlorella, goji berry, and pomegranate. Some products also contain adaptogens, like adaptogenic mushrooms, which are compounds intended to improve the body's response to stress.
Fortunately, Shakeology is a delicious way to help fill the nutritional gaps common in the modern diet. It's powerful daily nutrition that helps real change begin on the inside.
Clinically studied to help reduce cravings and support healthy weight loss and benefit overall health

16-17g of plant-based protein for lean muscle support

250mg of omega-3 from ALA, plus it has super-greens, super-fruits and adaptogens

6g of fiber, probiotics, prebiotics and digestive enzymes to help support a healthy gut and digestion
Source:teambeachbody.com
Pros & Cons
| | |
| --- | --- |
| Pros | Cons |
| | |
| 16-17 Grams of Premium Protein | |
| Excellent Source of Fiber | |
| Good Source of Omega-3 (from ALA) | |
| No Artificial Sweeteners, Flavors, Colors, or Preservatives | |
| | |
| Probiotics (2 Billion CFU Bacillus Coagulans) | |
| | |
| Good Manufacturing Practices (CGMPs) | |
| Available in Whey & Plant-Based Proteins | |
Flavors

Shakeology comes in a variety of flavors, with vegan options available for those who can't or choose not to consume dairy or animal products. Some of the flavors you can choose from include:
Peppermint Mocha Plant-Based Vegan

Cookies & Creamy Plant-Based Vegan

Chocolate Plant-Based Vegan

Vanilla Plant-Based Vegan

Caffé Latte Plant-Based Vegan

Tropical Strawberry Plant-Based Vegan

Chocolate Whey

Vanilla Whey

Caffé Latte Whey

Strawberry Whey
Ingredients (Plant-Based Strawberry Flavor)
OTHER INGREDIENTS: Organic cane sugar, Natural flavors (Strawberry, Banana, Pineapple, Papaya, Guava), Xanthan gum, Citric acid, Stevia leaf extract, Himalayan pink salt, Mixed tocopherols (to maintain freshness). Click here to find the Full Supplement Facts.
Taste
AES said: 'What I love about this was that it really satisfies my craving for dessert. I don't need to need to eat something sweet I just indulge in this delicious shake. I prepare it with both unsweetened almond milk and water, a frozen banana, ice, PB fit, and some fiber powder. I drink it after I work out and it helps me stay satiated until I eat a meal. I've tried both chocolate and cafe latte and my thought is that peanut butter and banana worked better with chocolate and cafe latte I preferred it plain with just ice and almond milk.'
Son said: 'I enjoyed the taste of the cookies n cream flavor. Shakeology definitely beats other top brand protein shakes because it does not leave a chalky taste in your mouth. Would recommend to anyone, and the plant based option is a plus!'
Cost
30 servings for $129.95 at Shakeology; The price is lower on Amazon.com, but there are fewer flavors to choose from.
310 Nutrition Sakes Reviews
Based in Las Vegas, 310 Nutrition sells a variety of products that are largely geared toward weight loss. To that end there are fat burners, appetite suppressants, metabolism boosters, and a huge array of other ways to achieve slimmer waistlines. Their meal replacement shake — which is just called 310 Shake — is meant to be taken once or twice per day and the company is very proud of the product, claiming that "your best life starts with the best meal replacement shakes."
310 Shakes are very low on calories, and most adults will require higher caloric content. Thus, they are most suited to help you lose weight, or as a nutritious snack.
All 310 nutrition meals are vegan, organic and soy-free shakes.

15g of TriPlex Protein for enhanced fullness, metabolism support, lean muscle, and gut health.

0g sugar, with plant-based sweeteners to satisfy those sweet cravings.

26 essential vitamins & minerals to support balanced energy levels and vitality.

Superfood blend to support gut health, strong immune defenses, and mind & body balance.
Indulge in an insanely delicious, complete superfood meal, providing well-balanced nutrition and targeted ingredients for total immune, digestive, and full-body health.
Source:310nutrition.com
Pros & Cons
| | |
| --- | --- |
| Pros | Cons |
| | Contains less mineral elements |
| | |
| | |
| | |
| | |
| NO ARTIFICIAL Colors, Flavors or Sweeteners | |
| | |
Flavors
The array of 310 Shakes flavors include:
Strawberry

Tropical Coconut

Horchata

Chocolate Bliss

Vanilla Crème

Caramel Sundae

Mocha

Cookies N' Cream

Ingredients
Taste
J. Kap said: 'This was a well - reviewed shake. I wanted to try it, the price is good. The taste is fine. I have had better and worse, if you like the traditional shakes, this does the trick!'
think tink said: 'Pretty good..shakes Will reorder again! Zero sugar.. tastes great!'
Cost
30 servings for $89.99 at 310nutrition.com; Now 25% off with code: SPRING25 (just for $67.49). And you can also subscribe and save 25%.

14 Servings for $59.99 at Amazon.com.
Verdict: Which is Best for You?
Firstly, there's no denying that Herbalife is the more affordable meal replacement shake. If budget is your main concern, Herbalife will offer you a better bang for your buck. Followed by 310 Nutrition, Yes You Can!. With 310 Nutrition and Yes You Can! subscription plans, you can save up to 25%. And Shakeology is the most expensive.
Secondly, Herbalife with over 10 flavors to choose from, it's easy to customize for your taste and nutritional needs.
Lastly, what I need to remind everyone is that when buying shakes, compare their ingredient lists. If you have all the ingredients you need, then choose a brand with a lower price.

Extrabux is an international cashback shopping site, offering up to 30% cashback from 10,000+ Stores!
iHerb, Walgreens, Gousto, Orgain, Puritan's Pride, Pharmaca, Texas Superfood, Lloyds Pharmacy, Rite Aid, Dr. Schulze's, Vitacost, Myprotein AU, Vitabiotics, etc.
Join to get $20 welcome bonus now! (How does Welcome Bonus work?)