It contains affiliate links and Extrabux will be compensated if you make a purchase after clicking on Extrabux links.

12 Must-Haves for A Well-Stocked Baby's Medicine Cabinet 2023
When your baby is suffering the discomfort of a tummy ache, teething pain or a cold, are you prepared? The last thing you want to do is head out late at night for supplies when your baby isn't feeling well. So, stock up on things you know your little one may need as he grows.Having those essentials in the house, such as an infant thermometer, pain reliever and first aid supplies, can also give you peace of mind at a potentially stressful moment. So what should be in a baby's medicine cabinet? What are the medication needed for a newborn baby? If you are shopping for baby medicine cabinet, then you came to the right place. We carry a variety of medicine cabinet such as treat your child's cuts and scrapes, rashes, bites, fever, and other ailments, include bandages and supplies for bandage making, ointments, lotions, medication, and wipes,which all can be conveniently bought online and delivered to your home.



How to Stock Your Baby's Medicine Cabinent?
Here's what you'll likely need in the case of illness, a cut or scrape, or a skin rash:
Baby Fever Medicine and Pain Reliever
Infant acetaminophen (Tylenol) and a dosing chart are the first line of defense for a feverish baby who's 2 months old and up. Older babies who are at least 6 months of age may be given ibuprofen — but skip aspirin as it's been linked to stomach bleeding and a liver illness called Reye's syndrome. You should always ask your doctor if you're unsure how to dose any medication.
Medical and First-Aid Supplies
Digital thermometer (most can be used rectally or in the armpit)

Petroleum jelly or a water-soluble lubricant (for rectal thermometers)

Rubbing alcohol to clean thermometers, tweezers, and scissors

Tweezers for removing splinters and ticks

Cotton balls for applying liquids (like calamine lotion) and for cleaning supplies with alcohol

Non-aspirin pain reliever/fever reducer (acetaminophen and, if 6 months or older, ibuprofen)

Medicine syringe (these come with medications, but it doesn't hurt to have an extra on hand)

Bulb syringe or nasal aspirator for drawing mucus out of a stuffy nose

Saline nasal spray or saline drops to loosen mucus before you use the bulb syringe

Antiseptic wipes

Topical calamine lotion or hydrocortisone cream for insect bites and rashes

Antibacterial ointment for cuts and scrapes

Adhesive bandage strips in various sizes and shapes (including "butterfly" bandages)

Gauze rolls (1/2 to 2 inches wide) for making bandages

Gauze pads (2 x 2 and 4 x 4 inches) for making bandages or applying pressure to cuts to stop bleeding

Adhesive tape for making bandages

A pair of sharp scissors for cutting gauze and tape

Mild liquid soap for cleaning cuts and scrapes. Antibacterial and scented soaps may be too strong for your baby's sensitive skin.

Electrolyte solution for hydration after vomiting (must be refrigerated after opening)

A heating pad or hot water bottle for minor aches and pains

An instant cold compress to reduce swelling that comes with minor bumps and bruises

A small flashlight for checking your child's nose, ears, and mouth

Tongue depressors to check sore throats

Baby/children's sunscreen

Baby/children's insect repellent

An epinephrine kit, if your child has a life-threatening allergy. (Keep another one with you at all times.)

First-aid manual such as the American Red Cross's First Aid Fast Reference Guide.
Baby-Care Supplies
Baby shampoo or baby wash

Washcloths for cleaning your baby's body and caring for gums and emerging teeth

Baby moisturizing lotion

Diaper rash cream

A pair of baby nail clippers or a small nail file for trimming your baby's nails

A soft-bristled baby brush (especially helpful for handling cradle cap)

Teething toys

Gripe water, anti-gas drops, or other gas or colic remedy

Rattle or other toy to distract your baby if needed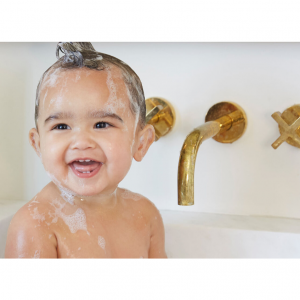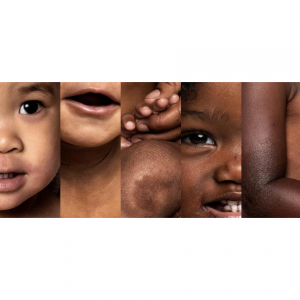 Tools & Supplies
Thermometer:Doctors say go with a rectal one up to age 3 and the oral or forehead kind for older kids.

Bandages:Stock a range of sizes—from small round ones to the large rectangular kind for skinned knees.And Involve kids in washing and bandaging: "It calms them during a stressful situation," Dr. Burgert says.

Gauze and Medical Tape:If a wound is too big for a bandage, cut gauze to size and secure it with medical tape. Tape can even stabilize a broken toe: Gently wrap the little piggy to the one next to it, says Victoria Chen, M.D., a developmental-behavioral pediatrician at Cohen Children's Medical Center, in New Hyde Park, New York. Stash them in your bag for unexpected boo-boos.

Tweezers:A must-have for splinter and tick removal.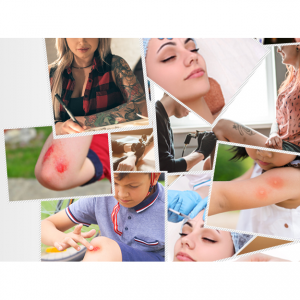 Where to Buy Medicines and Supplies in American?
If you want to buy any baby's medicines and supplies online , Sign up at Extrabux first,(What is Extrabux?), then order through the following website, so you can enjoy up to 6% cashback from Extrabux! Sign-Up Bonus: Free to join it & get a $20 welcome bonus!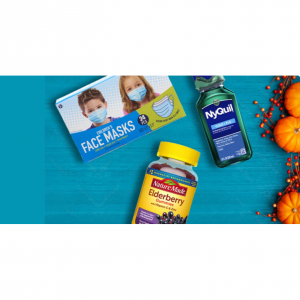 Top 12 Best Baby Medicine and Tools

Fever
1.Infants' Tylenol Acetaminophen Pain + Fever Medicine
Price and where to buy:$8.79 @ CVS + 2% cahsback
Source:cvs.com
Infants' Tylenol Oral Suspension with Dye-Free Cherry flavor provides temporary relief from your child's minor aches and pains due to the common cold, flu, sore throat, headache and toothache. The dye-free formula of this liquid medicine also temporarily reduces fever and starts working in as little as 15 minutes. Each 5-milliliter dose contains 160 milligrams of acetaminophen, a known pain reliever and fever reducer. Infants' Tylenol is the #1 pediatrician-recommended brand for teething pain and is gentle on little tummies with a kid-friendly cherry flavor. It includes a SimpleMeasure syringe with dosing for children 2 to 3 years of age. For dosing information for children 2 years and under, ask your healthcare professional.
How to Use:
Shake well before using


Find right dose on chart. If possible, use weight to dose; otherwise, use age.


Push air out of syringe. Insert syringe tip into bottle opening


Flip bottle upside down. Pull yellow part of syringe to correct dose


Dispense liquid slowly into child's mouth, toward inner cheek


Repeat dose every 4 hours while symptoms last


Do not give more than 5 times in 24 hours


Replace cap tightly to maintain child resistance
Dosing Chart:
2-3 years (24-35lb) :5mL

under 2 years:ask a doctor

or as directed by a doctor
Attention: use only enclosed syringe specifically designed for use with this product. Do not use any other dosing device.
2.Be Koool Immediate Cooling Fever Reducing Soft Gel Sheets for Kids
Price and where to buy: 1/$4.99 or 2/$8.00 @ Walgreens + 6% cashback
Source:walgreens.com
Be Koool gel sheets provide immediate cooling relief in a convenient disposable product. They need no refrigeration and are portable, ready to use anywhere and anytime your child has fever discomfort.Gently adheres to children's foreheads. Be Koool gel sheets are sized to fit children's foreheads and offer just the right amount of cooling to maximize children's comfort. Cooling effects of each sheet lasts up to 8 hours. Since Be Koool gels sheets are non-medicated, they are safe to use with medication.Whenever you feel the need for cooling relief. Adheres and removes easily and painlessly. Perfect for fidgety kids!
How to Use:
Cut open pouch and remove one cooling gel sheet.

Remove transparent film from back of gel sheet and discard. Place gel sheet on skin.

If desired, cut gel sheet to suitable size with scissors.

Reseal the pouch to prevent remaining gel sheets from drying out by tightly folding the pouch twice.

Store in a cool place avoiding direct sunlight and high temperature. May even be stored in refrigerator for extra cooling. Do not store in freezer.

For sanitary purposes, use each sheet only once and discard after use.
Cough
1.Mucinex DM 12 hour Cough and Chest Congestion Medicine
Price and where to buy: $12.47@Walmart + 4% cashback
Source:walmart.com
Mucinex DM Extended-release Bi-layer tablets provide powerful symptom relief. The product controls cough, relieves chest congestion, thins and loosens mucus and lasts for 12 hours. It contains a unique bi-layer tablet - one layer for immediate release and one layer for extended release, so the medicine starts to release right away and lasts for up to 12 hours, so you can say goodbye to retaking medicine every 4 hours. Mucinex is the #1 Cold and Cough brand doctors trust for themselves and their families* and the 1 Pharmacist Recommended Brand† as well. This product contains 20 tablets. It can be used by Adults and Children 12 years of age and over.
How to Use:
Do not crush, chew, or break tablet; take with a full glass of water; this product can be administered without regard for the timing of meals; adults and children 12 years of age and older: 1 or 2 tablets every 12 hours, not more than 4 tablets in 24 hours; children under 12 years of age: do not use
2.Children's Delsym 12 hour Cough Relief Medicine
Price and where to buy: $4.81@Walmart + 4% cashback
Source:walmart.com
Delsym has a full line of cough products for both adults and children. This includes 12 hour products which provides cough relief with every dose as well as Adult Cough+ and Children Cough+ products which relieve cough as well as other cold symptoms. Delsym Children 12 hour Cough Medicine is a powerful cough relief for 12 Good Hours. It provides cough relief that extends up to 12 hours to help alleviate your child's nagging cough. Children's Delsym is the 1 Pediatrician Recommended Cough brand for Children 4+ † and the 1 Pharmacist Recommended Brand for Children's cough. This product contains one 3 FL OZ bottle and is of Orange Flavor. It is also available in Grape flavor. Delsym 12 hour range is also available for Adults.
How to Use:
Shake bottle well before use.Measure only with dosing cup provided.Do not use dosing cup with other products.Dose as follows or as directed by a doctor.
Adults and children 12 years of age and over: 10mL every 12 hours, not to exceed 20mL in 24 hours.

Children 6 to under 12 years of age: 5mL every 12 hours, not to exceed 10mL in 24 hours.

Children 4 to under 6 years of age: 2.5mL every 12 hours, not to exceed 5mL in 24 hours.

Children under 4 years of age: do not use.
Diarrhea & Stomachache
1.Pepto Kid's Chewable Tablets for Upset Stomach Bubblegum Flavor 24 Ct
Price and where to buy:$5.12 @ Walmart + 4% cashback
Source:walmart.com
Pepto Kid's Antacid. When your child has stomach troubles, Pepto Kid's relieves heartburn, acid indigestion, sour stomach and upset stomach. Need big relief for your kids' little tummies? Reach for Kid's Antacid Chewable Tablets Easy to take with a great bubblegum taste.
How to Use:
Do not take more than 3 tablets (ages 2-5) or 6 tablets (ages 6-11) in a 24-hour period, or use the maximum dosage for more than two weeks, expect under the advice and supervision of a doctor.
Dosing Chart:
under 2 yrs: ask a doctor.

Weight (lbs.): 24-47, Age: 2-5 yrs, : 1 tablet.

Weight (lbs.): 48-95, Age: 6-11 yrs, : 2 tablets
2.Pedialyte Electrolyte Solution, Hydration Drink
Price and where to buy:$5.12 @ Walmart + 4% cashback
Source:walmart.com
Pedialyte Electrolyte Solution is an advanced hydration rehydration drink specially formulaed with the optimal balance of sugar and electrolytes to help prevent dehydration in both kids and adults. From the #1 pediatrician and pharmacist-recommended brand for hydration, Pedialyte electrolyte drink is medical-grade hydration that quickly replenishes lost fluids and electrolytes. Pedialyte promotes fluid absorption more effectively than sports drinks, juice, or even water. Feel better fast with Pedialyte!
How to Use:
Use under medical supervision. Ready to use. Do not add water or dilute. Tastes best served cold.
Usage:
For Children Under 1 Year of Age: Consult your doctor.

To Rehydrate After Fluid Loss: Begin with small frequent sips. 1-2 liters per day may be needed while symptoms persist. Consult your doctor if vomiting, fever, or diarrhea continues beyond 24 hours or consumption needs are greater than 2 liters per day.

For General Rehydration: Sip as needed.

Do not use if printed band around cap or inner foil seal is missing or broken.
Hurt
1.Neosporin + Pain Relief Dual Action Topical Antibiotic Ointment
Price and where to buy:$9.29 + CVS + 2% cashback
Source:walmart.com
Neosporin + Pain Relief Dual Action Antibiotic Ointment provides 24-hour infection protection and helps soothe painful minor cuts, scrapes, and burns. Formulated for first aid wound care, the antibiotic ointment contains bacitracin zinc, neomycin sulfate and polymyxin B sulfate to help fight infection for 24 hours. The first aid topical ointment is also formulated with pramoxine hydrochloride to help soothe and reduce pain from minor wounds for maximum-strength relief. From the doctor-recommended brand, this antibiotic and pain relief ointment provides soothing infection protection without any sting. To treat minor wounds, simply apply a small amount of the topical skin ointment on the affected area one to three times daily and cover with a Band-Aid Brand Adhesive Bandage.
How to Use:
To use, apply a small amount of the antibiotic ointment to the wound one to three times daily.

For best results, clean the affected area, apply the skin ointment, then cover with a bandage.
2.Band-Aid Bandages, Peppa Pig, Assorted Sizes 20 ct
Price and where to buy:$3.27 @ Walmart + 4% cashback
Source:walmart.com
Band-Aid Brand Adhesive Bandages for kids, featuring Peppa Pig designs, cover and protect minor cuts and scrapes with fun graphics from the animated series. These sterile bandages come in assorted sizes with designs that include Peppa Pig and George Pig. Band-Aid Brand Adhesive Bandages stick to the skin, not the wound. This package contains 20 sterile bandages in assorted sizes suitable for small wounds.
How to Use:
For best results, apply bandage to clean, dry skin. Change bandage daily, when wet, or more often if needed.
Teeth
1.Boiron Camilia Homeopathic Teething Relief Single Doses
Price and where to buy:$10.99 @ Rite Aid + 4% cashback
Source:riteaid.com
Homeopathic relief of teething symptoms which include painful gums and irritability, also helps with minor digestive disorders associated with teething irritability.Convenient, sterile, single-use liquid doses.Recommended for children 1 month of age and older.No benzocaine, preservatives, flavors, dyes, sugar, or artificial sweeteners.
How to Use:
Snap off 1 single unit dose - Twist to open - Squeeze entire contents into mouth - Repeat as needed every 15 minutes for 2 more doses for up to a total of 9 doses per day.
2.Baby Orajel Instant Relief for Teething Pain
Price and where to buy:$5.35@ Walmart + 4% cashback
Source:walmart.com
Benzocaine 7.5%25. Fast teething pain relief. Oral pain reliever for teething. No. 1 pediatrician recommended brand. Baby Orajel Teething Pain Medicine is a safe, soothing, cherry flavored product which helps to immediately relieve teething pain by its topical anesthetic effect on the gums.
How to Use:
Wash hands. Cut open tip of tube on score mark. Use your fingertip or cotton applicator to apply a small pea-size amount of Orajel and spread over the gums.

Apply to the affected area up to 4 times daily or as directed by a physician or healthcare provider.

For Children Under 2 Years of Age: Consult a physician or healthcare provider.
First Aid Kits
1.American Red Cross Deluxe Health and Grooming Kit
Price and where to buy: $17.99 @ Amazon
Source:amazon.com
This 17-piece Baby Healthcare and Grooming Kit has everything you need–and some things you didn't know you needed—to help get your baby through to the toddler years. Can't decide between fingernail clippers, scissors or an emery board? The kit has all three. It also comes with a rattle to keep your baby distracted, and a baby care, wellness and safety guide (and they say babies don't have operating manuals). While this kit is well stocked, it's not necessarily the best of everything. But at a low price point, you can always upgrade the items you find indispensable.
Includes:A nasal aspirator, digital thermometer with case, soft-tip medicine dispenser, medicine spoon with cap, brush, comb, scissors, nail clipper, fingertip toothbrush, emery boards, rattle, zippered travel/storage bag and a baby care, wellness and safety guide
2.Safety 1st Deluxe 25-Piece Baby Healthcare and Grooming Kit
Price and where to buy:$31.92 @ Walmart + 4% cashback
Was $36.54
Source:walmart.com.com
The Safety 1st Deluxe Healthcare and Grooming Kit equally covers both grooming and health issues. On the grooming side, this 25-piece kit has all the options you'd expect, with a few extras like multiple emery boards. For healthcare, it includes alcohol wipes, a nasal aspirator, bottle medicine dispenser and a convenient emergency information card, all in a colorful clutch case.
Includes:3-in-1 digital thermometer (with case), 5 thermometer probe covers, 5 alcohol wipes, nasal aspirator, bottle medicine dispenser, emergency information card, gentle care toddler toothbrush, gentle care brush & comb, gentle care cradle cap comb, steady grip nail clippers, 5 emery boards and a zippered adjustable case
Medicine Dos and Don'ts

When it comes to treating your child, keep these medicine pointers in mind.
Ask your doctor whether medicine should be given before or after meals (or with breast milk or formula).

Inform your doctor if baby is taking any other medicine -- mixing certain over-the-counter medicines may not be safe.

Keep medicine out of children's reach.

Don't call your child's medicine "candy."

Measure medicine carefully -- even the difference of a milliliter can overdose a baby -- and use an appropriate dosing device rather than a kitchen spoon.

Call your doctor if the medicine doesn't seem to be working, your child's condition worsens, or you notice unexpected side effects.

Never give your child aspirin. It can cause Reye's syndrome, a serious condition that affects the brain and internal organs.
Most Important New Baby Tips:
One of our babies had severe medical complications at only 5 days old.

I learned first-hand that fevers in infants younger than three months old should NOT be treated like fevers in older babies or toddlers.

A fever above 100.4 in a newborn needs to be evaluated by a medical professional.

Please also know that calling your pediatrician (regardless of the time of day) is NEVER an inconvenience to him/ her.

During one of your baby's first WELL visits, ask your pediatrician about his/ her guidelines for fevers and other ailments.

Knowing what warrants a call and what constitutes an emergency is important – before it happens!
Childproofing Your Baby's Medicine Cabinet
While babies probably can't reach the medicine cabinet over the sink, she'll soon be a toddler who can climb pretty quickly. Plus, you may have curious older kids in the house too, which means it's a good idea to childproof the medicine cabinet with a safety lock. Always store medications, soap, mouthwash and shampoo in a locked spot out of reach of babies and toddlers.
With a full baby medicine cabinet, you'll be able to treat your infant's skin, colds and fever, and tiny boo-boos quickly and efficiently. But before you give out any kind of medication, make sure you read the label carefully to be certain it's both age-appropriate and you have the correct dosage.
Read More:
7 Best Hunter Rain Boots for Kids & Complete Fit Guide
12 Quality Cheap LEGO Alternatives for Adults in 2023
12 Best Cream for Stretch Marks on Inner Thighs and Legs after Pregnancy in 2023
10 Best Places to Buy Chinese Herbal Medicine Online 2023 (Up To 7% Cashback)

Extrabux is an international cashback shopping site, offering up to 30% cashback from 10,000+ Stores!
iHerb, Walgreens, Gousto, Orgain, Puritan's Pride, Pharmaca, Texas Superfood, Lloyds Pharmacy, Rite Aid, Dr. Schulze's, Vitacost, Myprotein AU, Vitabiotics, etc.
Join to get $20 welcome bonus now! (How does Welcome Bonus work?)