It contains affiliate links and Extrabux will be compensated if you make a purchase after clicking on Extrabux links.

Protein powder is a popular nutritional supplement. Protein is an essential macronutrient that helps build muscle, repair tissue, and make enzymes and hormones. Using protein powder may also aid weight loss and help people tone their muscles. While many foods provide you with a lot of protein — such as eggs, meat, poultry, milk, and legumes — protein shakes and powders have become a popular, high-quality source of this nutrient. Therefore, many protein powder brands have appeared on the market. For example, Orgain, Garden of Life, Vega, and Optimum Nutrition. But which makes the best protein powder brand? We reviewed these four brands to help you find the best protein shakes and powders for you, evaluated quality, best sellers, and prices, and determined which one is best for you. Let's check out.

1. Orgain
Orgain offers nutritional and convenient organic products ranging from nutrition and protein shakes to protein powders and protein bars. Their products are designed for a healthy lifestyle including losing weight, gaining strength, everyday nutrition or meal replacements. The delicious shakes and powders are packed with the most nutritious and highest quality ingredients in the world.
Orgain was founded in 2009 by Dr. Andrew Abraham, a cancer survivor who, during his treatments, had discovered how difficult it was to find a nutritional shake that could taste great without the use of unhealthy additives. After cracking that code, Andrew began expanding the Orgain product line into other areas of health and nutrition.
At the center of Orgain's ethos is creating products that provide clean, food-based nutrition. The majority of its products are Certified Organic, gluten-free, non-GMO, and without artificial flavoring, colors, or preservatives. Orgain achieves this goal by using only the highest-quality ingredients to create unique and nutritious blends that improve people's health while tasting great.
Orgain products are formulated for meal replacements, weight loss, muscle gain and everyday nutrition. Orgain's line of products includes plant-based and whey protein powders, protein bars and nutritional shakes for kids and vegans.
Headquartered in Irvine, California, Orgain is committed to creating great-tasting all-natural foods that can help your body be its best. Its products are formulated with the cleanest organic ingredients to provide you with optimal nutritional benefits and fantastic flavor.
The brand also believes in treating the planet as well as its products treat your body. By reducing the amount of plastic in its packaging, Orgain has saved 30,000 lbs of plastic and 580,000 lbs of cardboard per year, as well as reducing its CO2 emissions by 884,000 kg.
Source:orgain.com
Pros & Cons
| | |
| --- | --- |
| Pros | Cons |
| High-quality ingredients and no artificial preservatives | May cause digestive discomfort for some |
| Great taste and a variety of flavors available | Pricier than some similar brands |
| Features a wide range of products suitable for many diets and nutritional needs | Higher in carbs than most protein powders |
| 30-day satisfaction guarantee | Does not bear a third-party testing mark |
| Powders are not gritty or sandy | Sweetened with stevia, which some people may prefer to avoid |
| Free shipping on subscription orders | Not all products are vegan or dairy-free |
| 35% off first subscription orders | |
| Made from whole food plant ingredients, without added sugar or artificial flavors and colors | |
| Does not contain dairy, gluten, or soy, which are major food allergens | |
| Made from organic and plant-based ingredients that are filled with protein and nutrients | |
| Gluten-free, soy-free, dairy-free, vegan, and kosher options available | |
| | |
| | |
Quality and Efficacy
Orgain is one of the most all-encompassing brands that offers everything from protein powders, ready-made shakes, protein bars and more. (They also have options for kids.)
It's gained popularity for its reputation for 'clean nutrition', as almost all Orgain products are Certified Organic. Plus, they are all soy-free, gluten-free, non-GMO, and free of anything artificial.
All of their products are made in Orgain-approved FDA-registered food facilities that have achieved industry-leading third-party certification for quality and food safety.

The majority of their products are certified USDA Organic by QAI. QAI is a USDA-accredited certifying agency, approved to provide certification to the national organic standards, under a federal regulation created by the USDA and administered by the National Organic Program. You'll see the USDA Organic seal and the QAI mark on applicable product packaging.
Customer Service
To contact Orgain, you can submit a request here. You can also email them at support@orgain.com or info@orgain.com, or call them at (888) 881-4246. Their customer service team will answer your calls between 8am-5pm PST, Monday through Friday.
For additional Orgain support, visit their help center.
Orgain Powders
Orgain's powders increase your protein intake or act as meal replacements, with additional nutrition from greens, superfoods, and supplements, depending on the product.
Orgain offers several different formulas of popular plant-based protein powders in a variety of flavors. These vegan options are also gluten-free, kosher, non-GMO, and USDA Organic.
Orgain's Organic Protein Plant Based Protein Powder is one of the top-sellers for vegans and vegetarians. One serving provides up to 21g of vegan protein and 150 calories.
This recipe uses a blend of plant-based proteins to make it a complete protein source. Compared with other organic vegan protein supplements, Orgain stands as one of the most affordable quality brands on the market.
Organic Protein & Superfoods Plant Based Protein Powder is also highly popular. This powder adds nutrition from 50 superfoods, including turmeric, flax, acai, and more, supporting the immune system with an extra boost of vitamins and minerals.
Grass Fed Whey Protein Powder comprises up to 21g of grass-fed protein and 140 calories. It is kosher, non-GMO, made without additives or preservatives, and contains no soy or gluten.
Orgain's nutritional powders provide extra vitamins and minerals when you're using supplements as meal replacements. Here is the breakdown of two top-sellers from this category:
| | |
| --- | --- |
| Organic Protein & Greens Plant Based Protein Powder | In addition to 21g of plant protein, this provides 1/2 cup of kale and 15 spinach leaves. It's also kosher, vegan, USDA Organic, non-GMO, and made without gluten, soy, or added sugar. |
| Organic Meal Powder | Another plant-based supplement, this delivers up to 20g of protein and 6 - 7g of fiber in each serving. It is vegan, kosher, USDA Organic, non-GMO, and made without gluten, soy, or added sugar. |
Orgain offers a few products providing collagen peptides to support hair, skin, nail, and joint health. These products are not suitable for a vegan diet, but they are non-dairy.
| | |
| --- | --- |
| Grass Fed Pasture Raised Collagen Peptides | Odorless and tasteless, these mix into any cold or hot liquid. The product contains no gluten, added sugar, soy, dairy, or lactose ingredients. You can purchase collagen peptides in bulk powder containers or in a 25-stick pack for taking it on-the-go. |
| Collagen Zero Protein Powder | This powder is flavored, unlike the Collagen Peptides Powder. There is no added sugar, however, and each serving is just 90 calories. |
Orgain offers two products aimed at those following the keto diet:
Keto Collagen Protein Powder provides a 2:1 ratio of protein to fat in each serving. It comprises Type I and III collagens derived from coconuts, which break down quickly in the body for a fast energy source. A one-scoop serving equals 90 calories and 5g of fat.
Orgain offers three powders aimed at athletes and those seeking to develop muscle tone. These products support muscle recovery and growth, reduce soreness, and boost your energy.
Sport Protein Organic Plant Based Powder serves up 30g of protein, 5g of branch chain amino acids (BCAAs), and 3g of net carbs. Its blend of plant-based ingredients includes tart cherry, fermented turmeric, and ginger.
Sport Recovery Organic Plant Based Powder is another vegan option aimed at replenishing sore muscles. It incorporates anti-inflammatory ingredients, such as organic acacia, amla fruit, and monk fruit. A one-scoop serving contains just 20 calories and 9g of total carbohydrates.
Orgain's kids products plant-based and grass-fed nutrition shakes and a snack bar in several flavors. The shakes come in 8 oz. individual containers, perfect for school or a snack on the go.
Where to buy Orgain?

You can go iHerb to buy Orgain powders, and don't forget to sign up at Extrabux (What is Extrabux?) , then you can get up to 5% super cashback from Extrabux! Sign-Up Bonus: Free to join it & get $20 welcome bonus!
You can also go Orgain official website to buy powders.
Orgain.com Promotions
Subscribe & save 35% + free shipping on your 1st order;


Free shipping on all orders for the life of your subscription;

As a rewards member, you earn points every time you shop that can be redeemed on future purchases.

2. Garden of Life
For more than 14 years, Garden of Life's mission has been Empowering Extraordinary Health. The human body craves the nutrition found in food, and Garden of Life's goal is to feed that need with cleanest, highest quality whole-food ingredients possible. No synthetic nutrients, artificial flavors, sweeteners or chemical preservatives are ever added to their products.
The organic vitamins, doctor-formulated probiotics and plant-powered proteins you'll find in this line provide fuel and nourishment from real fruits, vegetables, herbs and superfoods, with many formulas bearing the USDA Certified Organic and Non-GMO Project Verified seals.
Garden of Life's commitment to health goes beyond offering some of the most effective nutritional products in the world. Of equal importance is their quest to preserve the integrity of the planet through eco-friendly initiatives and by supporting relevant philanthropic organizations throughout the world in desperate need of help.
Source:gardenoflife.com
Pros & Cons



| | |
| --- | --- |
| Pros | Cons |
| Clean whole food ingredients | Contains a probiotic and enzyme |
| Certified USDA Organic (no toxic pesticides or residues) | Strand blend that may upset some users |
| Non-GMO Project Verified products (Independent 3rd Party Certification) | Taste and texture can be somewhat chalky |
| Innovative, science-driven formulas | |
Quality and Efficacy

In Regards to Quality Control, Garden of Life Products:
are safely manufactured by cGMP (current Good Manufacturing Practices) third-party audited facilities.

are tested to be safe, conforming to the FDA's Good Manufacturing Practices and food standards in regulated labs. (These are testing methods that apply to whole food supplements—food for ingredients versus synthetic supplements.)

have a full-time Quality Control Department dedicated to ensuring all appropriate quality practices are met.

are tested by the leading third-party independent testing agency, [agency name].

are up to standards, such as those requiring Certified USDA Organic products that are safe from toxic pesticides and fertilizers.

are meeting standards of the Non-GMO Project and are Non-GMO Project Verified—safe from genetically modified ingredients.
Additionally, their proteins are Trusted for Sport by Informed-Choice—safe for competitive use and free of banned substances.
Furthermore, they launched "first and only" whole food multivitamins in 2014—mykind Organics—which are fingerprint analyzed for each of the botanical ingredients in the proprietary blend.
Customer Service
You can contact Garden of Life customer support online through their customer contact form. You can also call the customer support line Monday – Friday from 8:30 AM – 6 PM.
Product Inquiries Number: 866-465-0051

Wholesale Number: 800-622-8986

eCommerce Order Number: 800-365-7709
Garden of Life Proteins
Garden of Life proteins are made with clean, third-party certified ingredients. This means every ingredient they use is fully traceable back to the seed, farm or fjord it originated from. This goes for their plant-based, their dairy and their ocean-derived proteins. You never have to worry about antibiotics or hormones being contained in Garden of Life proteins.
Best Sellers
RAW Fit is a USDA Organic, Non-GMO, RAW, plant-based vegan protein powder that is a delicious way to up protein intake, satisfy hunger andbuild muscle.
You do it all-balance work, career, family, and fitness. You need ONE PRODUCT that does it all with you. You need RAW ORGANIC MEAL.
Want an extra BOOST of on-the-go protein power? They've got you covered with 19 sprouted grains, seeds and legumes that deliver a powerful punch of protein in your favorite,easy-to-shake flavors.
Want a high-protein shake that also helps you get your daily servings of organic nutritious veggies? They
thought so! That's why they combined 20 grams of smooth, delicious organic plant protein with organic greens.
Where to buy Garden of Life?

Go iHerb to buy Garden of Life through Extrabux, then you can get up to 6% super cashback. You can also go to Garden of Life official website.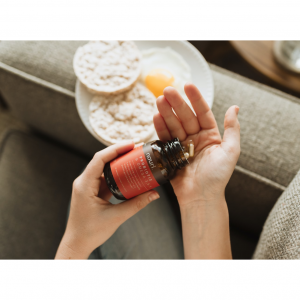 iHerb Promotions
1. Use Coupon "LOYALTY10", Get Free Shipping on Orders over $20 & Save 10% Instantly When You Spend $40;
2. Up to 15% Off Brands of the Week;
3. Join iHerb Rewards & Give Your Friends 10% Credit off Their First Order and You Also Get 10% Rewards.
3. Vega
Vega is a plant-based nutrition brand. Its clean, protein-packed powders and snacks boast high vitamin and mineral profiles to help you meet your goals in the gym and the kitchen.
At Vega, they have one goal: to help you power your story with premium plant-based nutrition that enables you to feel and perform your best. They've been working towards that goal since before it was trendy, and they always will. Everything they make at Vega is vegan certified, Non-GMO Project Verified, gluten-free, and free of artificial flavors and preservatives.
Since 2004, Vega has brought real, plant-based food ingredients together in purposeful combinations to help you get the nutrition your body wants, without compromise.
With over 500k followers on Facebook and a ton of features in high-profile publications like Healthline and Good Housekeeping, the brand has proved itself. And, it has done so not only in the vegan world but with anyone looking for a delicious, nutritious protein option.
Source:myvega.com
Pros & Cons
| | |
| --- | --- |
| Pros | Cons |
| Eight different Vega plant-based protein powders to choose from | Only ships within the US and Canada when you order at myvega.com |
| Incorporates protein, micronutrients, and more in each powder | |
| Tons of delicious flavors like Salted Caramel or Vanilla Chai | |
| Accessible—available in over 20k stores | |
| Customers say the product is tasty and mixes well | |
| | |
| Option to return even if it's been opened | |
| 20% off when you join Vega's email list and receive more offers, recipes, and nutrition tips | |
| Free shipping on all orders | |
Quality and Efficacy
Vega tastes excellent - not at all grassy, and the texture is smooth goodness. Not only palatable, but actually tastes yummy. All the flavors are great. Refuel cleanly, knowing that Vega Clean Protein is non-GMO, vegan, gluten-free, and made without artificial flavors, colors or sweeteners, or dairy or soy ingredients. Shaken or blended, Vega Clean Protein is best enjoyed 45 to 90 minutes after your workout in delicious Chocolate or Vanilla flavors.
Vega Essentials is gluten-free, vegan and grain-free. Vega Essentials is tested to ensure every batch results in less than 20ppm for gluten, which is recognized by Health Canada, US Food and Drug Administration (FDA) and the World Health Organization as the gluten-free threshold.
Vega Organic Protein fully meets federal food standards, as outlined by the FDA in the Federal Register, and the National Organic Program (NOP) standards as outlined by the USDA.
Customer Service
If you have any question, please feel free to reach out to the brand by using any of the following methods:
Email: askvega@myvega.com

Phone: 1-866-839-8863
Best Sellers
The Vega One Organic All In One Shake contains a full spectrum of vitamins, minerals, greens, protein, adaptogens, and even probiotics to help you reach your nutrition goals.
With 20 grams of protein per serving, 1 billion cfus probiotics, and 7 grams of digestive-healthy fiber, this delicious shake makes an ideal breakfast, lunch, or mid-afternoon snack.
Available in 7 flavors, like Berry and Vanilla Chai, the options as to what you can do with this powder are endless.
When you're highly active, you need a little more protein than the regular Joe. The Sport Premium Plant-Based Protein Powder kicks things into overdrive with its 30 grams of protein from plant-based sources like pea, alfalfa, and pumpkin seed.
Also thrown into the mix is Tart Cherry, a fruit that helps speed up recovery, and 2 billion CFU probiotics to improve digestion.
One tub holds 19 x 190 calorie servings without a single trace of added sugar. Instead, this formulation used stevia leaf to sweeten things up.
Made in tasty flavors including Chocolate, Berry, Mocha, and Vanilla, enjoy this shake after a workout to fuel muscles and support recovery.
Though protein bars often look like a candy bar, they're packed with so much more than what your body will get from eating a Snickers.
The Vega Protein Snack Bar comes in Crunchy Peanut Butter or Crispy Mint Chocolate flavors. Each box includes 12 x 70 gram bars that pack easily into your gym bag, purse, or jacket pocket for quick fueling during outdoor adventures.
The bars contain 20 grams of brown rice and pea protein. Plus, they have 3.5 grams of something called "Branched Chain Amino Acids," designed to effectively fuel and repair muscles, along with 480 mg of Tart Cherry.
When playing hard, you sweat. With that sweat goes sodium, magnesium, and calcium, the very things your muscles need to perform properly. Without them, you may experience sluggishness, brain fog, and even cramping. You could drink water, but your muscles are calling out for something more.
That's where the Electrolyte Hydrator comes in. It's full of electrolytes and antioxidants which help your body hold onto the hydration better. Mix up a pack before or after your next workout to show your cells some love.
It comes in Lemon Lime and Berry flavors and is designed to be mixed with water (this isn't like Vega's other shakes, milk may not translate well!)
Where to buy Vega?

The brand's products are found in a ton of locations across the US and Canada. You always have the option of buying products directly from MyVega.com, but you can also find them in other shops, including:
Amazon (Cashback temporarily unavailable)
Walmart (Up to 4% Super Cash Back)
iHerb.com (Up to 5% Super Cash Back )
4. Optimum Nutrition
Optimum Nutrition, Inc. (ON) is part of the Glanbia global nutrition group and has been setting the Gold Standard in sports nutrition for more than 30 years - helping performance focused athletes achieve their goals.
In addition to making Gold Standard 100% Whey the world's best-selling whey protein powder, Optimum Nutrition created the slowly digesting protein category with Gold Standard 100% Casein. Optimum Nutrition also created the anytime energy category, which remains dominated by Essential Amino Energy, and launched the Optimum Protein Bar and the Protein Crisp Bar, the perfect on-the-go protein snacks.
Source:optimumnutrition.com
Pros & Cons
| | |
| --- | --- |
| Pros | Cons |
| | Ingredients label could be more descriptive |
| | |
| | |
| Free delivery for orders over $40 | |
| 15% off your first order when you sign up to Optimum Nutrition's newsletter | |
Quality and Efficacy
With state-of-the-art production facilities in Middlesbrough, UK, Optimum Nutrition is one of the few sports nutrition companies to manufacture in every product category. From the very beginning in 1986, Optimum Nutrition has always taken a hands-on approach to maintaining the very highest standards of quality.
Before a single machine is turned on in their manufacturing facilities, Optimum Nutrition procurement professionals carefully select the most premium raw materials. A Certificate of Analysis is required for every ingredient, which is then tested and retested for compliance. Quality assurance performs daily inspections of our current Good Manufacturing Practices (cGMPs) compliant facilities, which are GMP registered. The Plant is also Informed Sport and Informed Choice registered and retains a Grade A BRC food Certificate. Optimum Nutrition is a Preferred Supplier to the English Institute of Sport (EIS).
Optimum Nutrition's strict ingredients selection, quality control, lab testing and manufacturing processes are all done for one reason: to provide you with the highest quality sports nutrition products available. Their company was founded with a mission to bring consistent quality to the marketplace, and they are constantly working on setting even higher standards.
Customer Service
Headquarters:
Optimum Nutrition
3500 Lacey Road, Suite 1200 Downers Grove, IL 60515
1-800-705-5226
OPENING HOURS (CST TIME) CUSTOMER SUPPORT:
Monday - Friday: 8.30 am -5.00 pm CST
oncustsuppus@optimumnutrition.com
Best Sellers
Optimum Gold Standard 100% Whey is a well-made product at a fair price and is easily digestible. With 14 different flavors to choose from, you'll never run out of options. If you're looking for the top-rated flavors based on user feedback, the two flavors tied for first are Extreme Milk Chocolate and Mocha Cappuccino, each with average ratings of 9.1 out of 10.
Whey protein's slower-digesting cousin, casein protein is a favorite among physique athletes and bodybuilders looking to hit an ambitious protein target or kill nighttime cravings. The thicker texture of casein makes it an ideal substitute for puddings and ice creams, and the overall feedback from customers is this is their go-to snack option to satisfy their sweet tooth and prevent muscle loss.
Where to buy Optimum Nutrition?

Go Optimum Nutrition official website to buy Optimum Nutrition proteins through Extrabux, then you can get 8% super cashback.

Optimum Nutrition Promotions
1. Free delivery for orders over $40;
2. 15% off your first order when you sign up to Optimum Nutrition's newsletter.

Extrabux is an international cashback shopping site, offering up to 30% cashback from 10,000+ Stores!
iHerb, Walgreens, Gousto, Orgain, Puritan's Pride, Pharmaca, Texas Superfood, Lloyds Pharmacy, Rite Aid, Dr. Schulze's, Vitacost, Myprotein AU, Vitabiotics, etc.
Join to get $20 welcome bonus now! (How does Welcome Bonus work?)