It contains affiliate links and Extrabux will be compensated if you make a purchase after clicking on Extrabux links.

Thorne vs. Pure Encapsulations vs. Life Extension vs. Garden of Life: Which Makes the NO.1 Vitamin Brand?
With today's busy and modern lifestyle, it can be challenging to get enough of the nutrients needed by the body from the food you eat. Generally, the body requires a particular amount of minerals and vitamins to function. If the daily diet is not balanced, it is likely to lead to insufficient vitamin intake. Therefore, many vitamin supplement brands have appeared on the market. For example, Thorne, Pure Encapsulations, Life Extension, and Garden of Life. But which one is the NO.1 vitamin brand? We reviewed these four brands to help you find the best vitamins and supplements for your health, evaluated quality, customer service, and pros and cons, and determined which one is best for you. Let's check out.

1. Life Extension
Life Extension is a well-known health and wellness brand with more than 40 years of research dedicated to bringing premium, scientifically validated formulations to the market. Their product categories are broken down into three groups: Vitamins & Supplements, Diet & Lifestyle, and Beauty & Personal Care.
Life Extension have funded over $180 million toward anti-aging and disease research.
This is a company that is strongly committed to producing top-quality products that enhance overall wellbeing. They have funded over $180 million toward anti-aging and disease research and are constantly working to improve their products.
Science and research are at the core of the Life Extension brand, and it's what sets them apart from the competition. The research team is composed of industry-leading scientists, pharmacists, physicians, clinical researchers, statisticians, and data managers. Life Extension develops and supplies nutritional supplements with a focus on high-quality, pure, and potent ingredients.
Life Extension has earned a reputation for diligently vetting the purity of ingredients, ensuring the right clinical dosages, offering personalized health advice, and delivering supplements directly to consumers at prices significantly lower than those of your local pharmacy.
Source:lifeextension.com
Pros & Cons

Pros
Cons

Offers one of the best selections online for nutritional supplements.

Some products are more expensive than those of other companies - but you pay for quality.

Rigorously tests all products sold, ensuring customers get the most effective, potent, and pure products-with no exceptions.

Some customers report that shipping can be slow.

Significant discounts and incentives for bulk orders and repeat purchases.

Not a huge selection of mushrooms.

A wide array of products to browse on the site.

Free access to wellness specialists.




Supplement quiz to help customers find the right supplements for their needs.




100% satisfaction guarantee for one year.



Free shipping on orders over $50.


Quality and Efficacy

Perhaps the most compelling reason to choose Life Extension over other companies is its assurance that you're getting the highest quality and best purity of ingredients. When you buy from Life Extension, you can be guaranteed that what you read on the label is what you get.
Life Extension's focus is on the purity of ingredients over cost. This reduces contaminants such as heavy metals.

Only ingredients that have been shown to be successful in scientific studies are used.

Adheres to NSF International good manufacturing practices that include bi-annual audits of manufacturing systems and distribution methods.

The vast majority of products are non-GMO.

Truth in advertising - Life Extension doesn't use vague or misleading terms like "organic" or "free of excipients" to try to mislead customers.
What is NSF International?

An independent global public health organization.
NSF audits manufacturers to ensure compliance with GMP Requirements—guidelines that provide a system of processes, procedures, and documentation to assure that a product has the identity, strength, composition, quality and purity that appear on its label. Twice a year, NSF® audits all production facilities that manufacture, package, warehouse and distribute dietary supplements and functional foods to review:
Quality control testing procedures for raw materials and finished products

Maintenance, housekeeping, cleaning and sanitization procedures

Sourcing and traceability procedures

Training and qualification programs

Internal SOPs and product recall procedures
Vitamins and Minerals
Life Extension carries a range of over 200 vitamin and mineral products. These include the essential nutrients your body needs based on Recommended Dietary Allowances.
Popular Life Extension multivitamins include Life Extension Mix Capsules and Two-Per-Day Capsules.
If you want to drill down to more specific vitamins, Life Extension offers over 100 variants. Perhaps you need more Vitamin D, Vitamin E, Methylcobalamin, or Tocotrienols? Life Extension has gels, capsules, lozenges, and drops to suit you.
Popular minerals from Life Extension include Neuro-Mag Magnesium L-Threonate, Memory Protect with Colostrinin-Lithium, and Bone Restore with Vitamin K2.
Customer Service
They have a 24-7 toll-free customer service center, which operates seven days a week. Any questions or concerns you have, you can reach out to the team at any time.
Additionally, Life Extension has its own Wellness Specialist team available from Monday – Friday between 8 AM to 1 AM and on weekends between 9 AM and 1 AM (ET). This is a team of medical and nutritional experts that can help customers with all their health and wellness needs.
It's also worth noting that the customer has an incredible 100% satisfaction guarantee. Customers have a full year to return products they're not happy with and will receive a full refund.
On top of this, there's a Nutrition Center call center that can go into detail about the supplements available through Life Extension.
Promotions
Free shipping on orders $50+;


Join Life Extension Premier Rewards for free shipping & 4% LE Dollars back on every Life Extension purchase;

Choose AutoShip & Save and save an average of 16%;

Sign up at Life Extension for $10 off + free shipping.

Where to buy Life Extension?

You can go Life Extension official website to buy Vitamins & Supplements, and don't forget to sign up at Extrabux (What is Extrabux?) , then you can get 6% super cashback from Extrabux! Sign-Up Bonus: Free to join it & get $20 welcome bonus!
The company offers free shipping in the United States on orders over $50 and also has an excellent return policy.
2. Garden of Life
For more than 14 years, Garden of Life's mission has been Empowering Extraordinary Health. The human body craves the nutrition found in food, and Garden of Life's goal is to feed that need with cleanest, highest quality whole-food ingredients possible. No synthetic nutrients, artificial flavors, sweeteners or chemical preservatives are ever added to their products.
The organic vitamins, doctor-formulated probiotics and plant-powered proteins you'll find in this line provide fuel and nourishment from real fruits, vegetables, herbs and superfoods, with many formulas bearing the USDA Certified Organic and Non-GMO Project Verified seals.
Garden of Life's commitment to health goes beyond offering some of the most effective nutritional products in the world. Of equal importance is their quest to preserve the integrity of the planet through eco-friendly initiatives and by supporting relevant philanthropic organizations throughout the world in desperate need of help.
Source:gardenoflife.com
Pros & Cons



| | |
| --- | --- |
| Pros | Cons |
| Clean whole food ingredients | Pricey |
| Certified USDA Organic (no toxic pesticides or residues) | Few options for weight loss |
| Non-GMO Project Verified products (Independent 3rd Party Certification) | |
| Innovative, science-driven formulas | |
Quality and Efficacy

In Regards to Quality Control, Garden of Life Products:
are safely manufactured by cGMP (current Good Manufacturing Practices) third-party audited facilities.

are tested to be safe, conforming to the FDA's Good Manufacturing Practices and food standards in regulated labs. (These are testing methods that apply to whole food supplements—food for ingredients versus synthetic supplements.)

have a full-time Quality Control Department dedicated to ensuring all appropriate quality practices are met.

are tested by the leading third-party independent testing agency, [agency name].

are up to standards, such as those requiring Certified USDA Organic products that are safe from toxic pesticides and fertilizers.

are meeting standards of the Non-GMO Project and are Non-GMO Project Verified—safe from genetically modified ingredients.
Additionally, our proteins are Trusted for Sport by Informed-Choice—safe for competitive use and free of banned substances.
Furthermore, they launched "first and only" whole food multivitamins in 2014—mykind Organics—which are fingerprint analyzed for each of the botanical ingredients in the proprietary blend.
Vitamins
All Garden of Life vitamins are made from real, whole foods with nutrients that your body is able to easily recognize.
Click here to find the best sellers.

Customer Service
You can contact Garden of Life customer support online through their customer contact form. You can also call the customer support line Monday – Friday from 8:30 AM – 6 PM.
Product Inquiries Number: 866-465-0051

Wholesale Number: 800-622-8986

eCommerce Order Number: 800-365-7709
Where to buy Garden of Life?

Go iHerb to buy Garden of Life through Extrabux, then you can get up to 6% super cashback. You can also go to Garden of Life official website.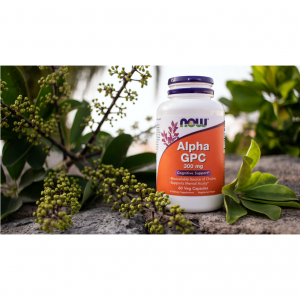 iHerb Promotions
1. Use Coupon "LOYALTY10", Get Free Shipping on Orders over $20 & Save 10% Instantly When You Spend $40;
2. Up to 15% Off Brands of the Week;
3. Join iHerb Rewards & Give Your Friends 10% Credit off Their First Order and You Also Get 10% Rewards.
3. Thorne
Kickstarted in 1984, Thorne was on a mission to revolutionize the supplement industry by providing high quality vitamins to the masses. Founded by Al Czap, the company focuses on investing in clinical research to help produce and test their formulas. The perfect example is their innovation labs, working to provide various health solutions.
Using only the best ingredients, Thorne has been the favorite among several pro athletes including Julianne Hough, Josh Hart, and Jrue Holiday. The brand also collaborates with numerous respectable companies, notably Team Penske and The USA triathlon. Today, their headquarters are located in New York City.
"Finding out what your body needs is only half the solution. Giving it to you is the other half. They offer personal at-home tests to help understand your health and supplements to unlock your full potential," via a statement made by Thorne Research.
Overall, Thorne is an online wellness brand that specializes in selling daily supplements and at-home tests. Made for average consumers and professional athletes, the company maintains a high standard of quality and efficacy.
Throughout the years, the brand has gained the attention of the notable media outlets, including USA Today, Elle Magazine, and the Observer. Thorne has also been affiliated with the NBA, the NFL, and the UFC.
Source:thorne.com
Pros & Cons



| | |
| --- | --- |
| Pros | Cons |
| A variety of products to choose from, including Thorne multivitamin supplements and at-home testing kits. | Limited product availability in certain countries. |
| Completely transparent when it comes to their manufacturing process, ingredients list, and how they test for safety and efficacy. | |
| Committed to ensuring sustainable practices in their operations. | |
| Provides multiple quizzes to aid buyers in finding the right products suited for them. | |
Quality and Efficacy

Using advanced equipment, their quality team methodically tests their raw ingredients, and then their production team meticulously crafts each supplement with the utmost consideration for details, from mixing the raw materials to encapsulating and bottling the finished product. Because they manufacture many of their products in their facility in Summerville, South Carolina, they have total authority over what goes into their products, so they refuse to use magnesium stearate or any other arbitrary filler that can inhibit absorption. Using unnecessary ingredients goes against their belief to design and provide optimal solutions for health. To meet the highest quality standards they also ensure that their facility is third-party certified. Including:
eGMP Certified: Thorne has an exemplary record of compliance with the Current Good Manufacturing Practices (cGMP), set by the U.S. Food and Drug Administration. Their manufacturing facility, warehouses, and shipping centers are inspected and have passed every inspection without issuance of an FDA Form 483.

NSF Certified: Thorne's facility is NSF Certified and manufactures more than 30 NSF Certified for Sport products, which gives athletes complete confidence in their nutritional supplements. This is particularity important for the number of U.S. National Teams, athletes of the NBA, NFL, and UFC that they partner with as an exclusive provider.

TGA Certified: Thorne has an A rating from Australia's Therapeutic Goods Administration, widely recognized as the toughest regulatory agency in the world. Only a handful of U.S. companies have achieved certification, and Thorne is the first U.S. nutritional supplement company to be fully certified.
Vitamins and Minerals
The brand has a wide assortment of multivitamins formulated for your daily needs. You can shop for supplements designed for metabolism, mood, energy, immunity protection, and more.
Click here to find the best sellers.
Customer Service
Customer Service is available Monday-Friday, 9:00am-7:00pm EST. If you need help, you can call our Customer Service Department at 800-228-1966, and we will do our best to accommodate your situation.
Where to buy Thorne?

Customers can purchase products such as the Thorne nootropics supplements by visiting their official website. You can also find them at select retailers:
4. Pure Encapsulations
Pure Encapsulations supplements are ultra-pure, hypoallergenic, and independently tested for potency. They test their products for potency and purity several times before they ever reach consumers. These tests check, or verify, for identity, potency, contaminants, heavy metals, pesticide residue, and several other common concerns.
These supplements live up to their name by providing one of the purest and uniquely-blended products on the market. They operate their own dedicated facility that is NSF-Certified GMP. Pure Encapsulations' supplements are certified to be free from wheat, gluten, eggs, peanuts, glazes & coatings, GMOs, hydrogenated oils, and many more common allergens.
Source:shoppureencapsulations.com
Pros
Pure Encapsulations offers several distinctive benefits and advantages that set it apart from the competition. First of all, this is a reputable American company that is based in Massachusetts. So, the production standards are guaranteed to be good.

In addition, they also have an "open plant" policy, which allows anyone to visit and check their plant. They are very transparent with their ingredients; on their official website, they list every ingredient used in their supplements along with the country of origin. These features show that Pure Encapsulations is a professional and trustworthy company.

Furthermore, all of the products of Pure Encapsulations are GMP certified. The company is guaranteed to follow GMP practices to ensure that their products are free from any contamination and do possess accurate potency levels and dosages.

All of their products don't contain any filler. Their products contain only the necessary ingredients to give the desired effects and results. Finally, all of their capsules are made from hypoallergenic cellulose, so that they will not cause allergic reactions.
Cons
Perhaps the only weakness of Pure Encapsulations is that their products are often quite expensive. However, this is reasonable because the ingredients and production processes certainly have some considerable costs. Nevertheless, if you want to buy Pure Encapsulations supplement, you need to prepare some money. It is worth the money.

Quality and Efficacy
At Pure Encapsulations, good starts with uncompromising standards and integrity at every step of their production process. Sourced from trusted suppliers, every supplement is made using high-quality ingredients specifically selected for their purity and quality. They work to formulate products using optimal ingredient levels in premium forms.
To ensure that all products meet the highest standards, Their raw materials are scientifically tested before use, and every formula is tested to confirm its quality.
Raw materials are tested for identity, potency, microbial contaminants, heavy metals (including mercury, arsenic, cadmium, and lead), 32 solvent residues, and allergens depending on risk.

Herbal ingredients are tested for 70 different pesticide compounds.

Essential fatty acids and fish/krill oils are tested for dioxins, furans, PCBs, and other agents.

Suppliers undergo rigorous qualification procedures and audits.

Pure Encapsulations is NSF-GMP registered in the U.S., GMP certified in Canada, and exceeds the standards of the United States Pharmacopeia (USP) for supplement manufacturing.
All Pure Encapsulations ingredients, including those derived from corn, are GMO-free. They obtain statements from each of their suppliers certifying that the ingredients do not contain GMOs. For some nutrients, they conduct PCR testing to confirm the absence of genetically modified material.
Pure Encapsulations products are also gluten free. Many of their products are certified gluten-free and are manufactured in facilities audited by the Gluten Free Certification Organization (GFCO).
The GFCO is an internationally recognized and trusted symbol signifying that a product meets the highest quality for gluten-free certification.
Vitamins and Minerals
Pure Encapsulations offers dozens of high potency vitamin and mineral formulations to support a wide range of health functions and promote overall wellness.
Click here to find the best sellers.
Customer Service
All Pure Encapsulations products are guaranteed for quality, purity and potency through their expiration date. Returns must be made within 30 days of receipt and require preauthorization. Any claims of shortage or damage must be made within 7 days of receiving package. Authorized returns must be received by their warehouse within 14 days of authorization. They will be credited upon receipt and are subject to a 15% processing fee plus the cost of shipping.
Where to buy Pure Encapsulations?

Pure Encapsulations may be a little difficult to find. Well, you can find them in large drug stores, but it is possible that some smaller stores don't have them. Well, you can find them online, though.
Customers can purchase products such as the Thorne nootropics supplements by visiting their official website. You can also find them at select retailers:

Extrabux is an international cashback shopping site, offering up to 30% cashback from 10,000+ Stores!
iHerb, Walgreens, Gousto, Orgain, Puritan's Pride, Pharmaca, Texas Superfood, Lloyds Pharmacy, Rite Aid, Dr. Schulze's, Vitacost, Myprotein AU, Vitabiotics, etc.
Join to get $20 welcome bonus now! (How does Welcome Bonus work?)