10 Fun Day Trips from Orange County, CA for Families with Dogs During COVID-19
Orange County, or "The OC", is nestled between San Diego and Los Angeles in South California. This iconic county has gorgeous beaches, upscale communities, museums, shopping malls, and of course, the two theme parks – Disneyland and Knott's Berry Farm. While Orange County already has fantastic day destinations like Disneyland, Downtown Disney, and Knotts Berry Farm, its central Southern California location means that you've got access to a wide range of day trips for families within 2 hours of Orange County. Orange County's got the perfect distance for dozens of great family day trip destinations. Whether you want to head south toward San Diego, inland toward Palm Springs, north toward Los Angeles or even across the ocean to Catalina Island, there are affordable and accessible day trips to match everyone's level of fun and adventure.During the COVID-19, these attractions are open, so you can go there with confidence.

1. 123 Farm
Distance from Orange County: 67 miles
Travel Time from Orange County: 1 hour, 13 minutes
Best Time to Visit: The lavender varieties grown at 123 Farm are Provence, Vera, Munstead, and Angustifolia. The Angustifolia blooms in June and July, the Provence and Vera begin to bloom in mid-June, and the Munstead begins to bloom near the end of May.
Pet Allowed? 123 Farm values all their guests with disabilities and they welcome service animals on their farm. Due to their property being certified organic and their philosophy to adhere and honor those rules, no pets other than ADA trained and harnessed service animals are allowed on the grounds.
Family-friendly event featuring lavender-inspired food, children crafts, antique tractor-drawn wagon, petting zoo and much more! Each summer, 123 Farm at Highland Springs Ranch & Inn celebrates the beginning of lavender harvest season by hosting the annual Lavender Festival. Visitors of all ages are invited to stroll through the winding paths of organic lavender fields, participate in guided tours in an antique tractor-drawn wagon, learn how lavender essential oil is extracted and taste lavender-inspired dishes.
Note: All guests observe social distancing guidelines by maintaining a distance of 6 ft from other parties. All guests will be required to wear a face covering or face shield. Guests who are showing COVID-like symptoms, or have been recently exposed or diagnosed with COVID-19 should not come to the farm.
Tickets are available at the door on the day of your visit but will be $3 higher per person (Adult $15, Senior $13, Student $13, Child $9). We highly recommend purchasing your tickets online before your visit.
June 15 - August 1, 2021
$15 Adults (18-64 years)

$13 Seniors (65+ years)

$13 Student (13-17 years)

$7.50 Children (5-12 years)

Free (0-5 years)
May 28 - June 13, 2021
$12 Adults (18-64 years)
$10 Seniors (65+ years)
$10 Student (13-17 years)
$6 Children (5-12 years)
Free (0-5 years)
Book tours for your trip, you can go to TripAdvisor. And don't forget to sign up at Extrabux (What is Extrabux?) , then you can get up to 9% super cashback from Extrabux! Sign-Up Bonus: Free to join it & get $20 welcome bonus!
2. Coronado Beach
Distance from Orange County: 93 miles
Travel Time from Orange County: 1 hour, 26 minutes
Best Time to Visit: You'll find the peak blend of local and vacationing families enjoying the beach between July and September, and you'll also see peak rates to match the demand. Although the city sees about 265 sunny days a year, the skies tend to be overcast during May and June, which keeps the beaches less busy.
Pet Allowed? Dogs are NOT allowed on any area of the Coronado Beach EXCEPT at Dog Beach, which is a sandy area at the north end of the beach (Beach Map). This is a dog-run area where dogs are always permitted without a leash.
Set against the backdrop of storied and iconic Hotel del Coronado, featured in Marilyn Monroe's 1958 film "Some Like it Hot," Coronado is the quintessential San Diego postcard experience and a great place for a romantic getaway or a fun-filled family beach vacation. The long sandy beaches here are special and literally sparkle, thanks to the mineral mica in its golden sand, which is one of the reasons Coronado is consistently voted one of America's finest beaches by The Travel Channel, Dr. Beach, and many others.
A drive across the 200-foot tall Coronado Bridge treats you to one of the best views in all of San Diego, as you descend upon the charming and picturesque oceanfront community of Coronado. A day at the beach is a must, along with a stroll along Orange Avenue shops and restaurants, and a pint of local suds at the award-winning Coronado Brewing Company. Coronado is also a popular stop on the Old Town Trolley Tour and can be accessed from Downtown using the Coronado Ferry or a water taxi.
Coronado Beach: Tours and Tickets from $44
3. La Jolla Cove
Distance from Orange County: 79 miles
Travel Time from Orange County: 1 hour, 15 minutes
Best Time to Visit: According to the La Jolla Seal Conservancy, you will see the most seals on the beach between the last week of April and the first week of June. The greatest chance of seeing a live birth (yes, seal pups are born on the sand) is between February 4 and March 4.
Pet Allowed? Leashed dogs allowed on beach before 9am and after 6pm from April-Oct. (changes to 4pm Nov. -March).
La Jolla Cove is loved by both locals and visitors from around the world. From its breathtaking sunsets and majestic sea lions to seaside restaurants and kids activities, this beautiful setting offers a slice of the elegant yet laid back La Jolla lifestyle for all to enjoy.
La Jolla Cove: Tours and Tickets from $5.40
4. Zuma Beach
Distance from Orange County: 70 miles
Travel Time from Orange County: 1 hour, 17 minutes
Best Time to Visit: Malibu experiences the gorgeously warm Mediterranean climate. So, the summers here are likely to be much warmer and pretty dry. This is also a time, when local festivals are in full swing.
Summer: June to September is summer in Malibu. With July being the hottest month, the average highest temperature is around 22 degrees Celsius, whereas the lower is usually around 14 degrees Celsius. Daring this time, you are likely to witness several Beer and BBQ festivals across the city.

Fall: The months of October and November are fall in Malibu, with the average highest and average lowest temperatures being around 21 degrees Celsius and 11 degrees Celsius respectively. This season sees a lot of food festivals, and special events around Halloween.

Winter: Winter is observed over the months of December to February. During these months, the average highest and average lowest temperature is around 18 degrees Celsius and 8 degrees Celsius respectively. Malibu is a surfing paradise in the winter months!

Spring: April and May is Spring time in Malibu and the average highest and average lowest temperature during these months is around 18 degrees Celsius and 10 degrees Celsius respectively.
Pet Allowed? No. You can walk your dog along the road and through the parking lot all the way to Point Dume, but you cannot go on the sand or walk along the shoreline with your doggies.
Zuma is the ultimate Southern California beach: wide, extends for miles. Zuma Beach has 1.8 miles of beach frontage with 105 acres of property. There are eight parking lots with approximately 2,000 parking spaces. Food stands are located at each end of the beach. Other amenities include restrooms, restaurants, showers, volleyball nets, and a bus stop. Beach wheelchairs are also available.
The water at Zuma is a little colder than at other Los Angeles beaches but with its ample amenities and white sand it continues to be a perennial favorite with residents and visitors alike. This beach has become popular for both swimming and body surfing; however, it is also known for its rough surf and riptides. Zuma also has surfing and windsurfing. Zuma is also a great place to watch grey whales make their winter migration.
Zuma Beach: Tours and Tickets from $146.32
5. Palm Springs
Distance from Orange County: 93 miles
Travel Time from Orange County: 1 hour, 30 minutes
Best Time to Visit: The best time to visit Palm Springs is between January and April when the weather is the most hospitable. Fall's temperatures are almost as nice, but unless you love the heat, we wouldn't recommend visiting in the summertime when daily highs regularly reach the triple digits.
Pet Allowed? Palm Springs is pet friendly! If you need help deciding where to stay, play, or eat with Fido, you've come to the right place.
Greater Palm Springs is an oasis for art, adventure, and relaxation. Start by taking in the views from the Palm Springs Aerial Tramway, the world's largest rotating tram car, before exploring exhibits at the Palm Springs Art Museum and its Architecture & Design Center. Visit the Empire Polo Club, home of the Coachella Music & Arts Festival and Stagecoach Country Music Festival. Then go soak in one of the dozens of spas in Desert Hot Springs where you can submerge yourself in the healing mineral waters that flow beneath the city.
Popular homes in Palm Springs from $132
6. Santa Monica
Distance from Orange County: 49 miles
Travel Time from Orange County: 45 minutes
Best Time to Visit: Visit Santa Monica in early spring or during winter months for the best prices. Winter and early spring are the seasons when you'll find the lowest prices at Santa Monica hotels. This is probably the best time to visit, as you'll find fewer crowds and less traffic, too.
Pet Allowed? You can feel the sand beneath your toes at Santa Monica's beautiful public beaches, but your pets have to enjoy the ocean view from a distance, as pets are not allowed on Santa Monica State Beach. They can, however, take a leashed stroll along the Santa Monica Pier and surrounding boardwalks.
The beaches of Santa Monica attract all sorts of visitors-- don't be surprised to see families playing on the sand next to a boot-camp fitness class with a barking instructor. Visit the Santa Monica Pier, a haven of shops, restaurants, and carnival attractions (including a Ferris wheel) atop a wooden wharf. By night, the Third Street Promenade is the place to be, bustling with activity from moviegoers, party animals, and talented street performers.
Popular homes in Santa Monica from $369
7. Oceanside
Distance from Orange County: 50 miles
Travel Time from Orange County: 45 minutes
Best Time to Visit: Visit Santa Monica in early spring or during winter months for the best prices. Winter and early spring are the seasons when you'll find the lowest prices at Santa Monica hotels. This is probably the best time to visit, as you'll find fewer crowds and less traffic, too.
Pet Allowed? Dogs are allowed at City of Oceanside parks and must be leashed. For dog owners wishing to unleash their pups, visit the Oceanside Dog Park run by the San Diego Humane Society.
Oceanside is a seaside oasis of recreation and beautiful beaches. Centrally located between San Diego and Los Angeles, Oceanside is frequently referred to as "the hub of Southern California." From here, it's easy to access a variety of amusement parks and family activities such as Disneyland, Legoland, Sea World and the San Diego Zoo. If you're looking to educate as well as entertain, you won't be disappointed. Take your kids to visit Mission San Luis Rey. Founded in 1798, Mission San Luis is often called "The King of Missions" and includes picnic grounds and a gift shop in addition to a museum. Also check out the California Surf Museum or the Oceanside Museum of Art. With more than six miles of frontal beach roads, Oceanside allows you to jog, bike or skate to your heart's content. Bike the San Luis Rey River Biking trail or take part in private o group surf lessons from a local surf school. Get your sea legs on and check out one of the many boat rental companies for a trip out to sea you won't soon forget – go deep sea fishing, diving or whale watching. For the golf lover, Oceanside is a veritable paradise! With six courses in or near Oceanside, you're sure to find a public or private course to fit your game - try Oceanside Municipal Golf Course, Emerald Isle Golf Course or Pendleton Marine Golf Course.
Popular homes in Oceanside low to $358
8. Carlsbad
Distance from Orange County: 54 miles
Travel Time from Orange County: 50 minutes
Best Time to Visit: The best time of year to visit Carlsbad Caverns National Park is winter, spring or fall. Summers tend to be sweltering hot, with temperatures around 100+ degrees being the norm, and later in the summer, afternoon rains downpour across the desert.
Pet Allowed? South Carlsbad State Beach is a favorite California beach that sits below a very popular campground. It has terrific waves and a large, sandy beach perfect for walking or just relaxing in the sun and the sand. Dogs are allowed on the beach, the trail next to the beach, and in the campground as well.
Spa-goers have flocked to Carlsbad since its mineral spring was discovered in the late 19th century. Today, you can visit the site of the original well, but you can do much more than just "taking the waters"—Carlsbad's spas offer world-class services.
Popular homes in Carlsbad low to $239
9. Riverside
Distance from Orange County: 39 miles
Travel Time from Orange County: 40 minutes
Pet Allowed? Dogs must be on a leash (no more than six feet long) at all times, except in dog runs and designated off-leash areas at the prescribed times. You must pick up after your dog and dispose of the waste in containers provided throughout the park. You must prevent your dog from chasing birds, squirrels, and other animals.
Sixty miles east of Los Angeles, Riverside is the largest city of the Inland Empire and a great example of what this region can provide. Palm trees line the sidewalks of this city of 300,000 people, and stunning Southern California architecture can be found on every block. One of the top places to visit in Riverside, the historic Mission Inn, also sets the tone for the rest of the downtown district with impressive Spanish-Revival architecture that encompasses an entire city block.
From the Mission Inn rooftop, which can be accessed via a 75-minute tour hosted by the Mission Inn Museum, tourists can catch a glimpse of another defining attraction of Riverside. Besides an impressive backdrop, the towering Mount Rubidoux also provides a sprawling recreation space and place to visit within the city. Every paved trail at Mount Rubidoux Park leads to the top, with spectacular 360-degree views unfolding every step of the way.
The rest of the Riverside downtown district is filled with culture and entertainment, including the Riverside Art Museum and Main Street Mall, where acclaimed art and local eateries invite indoor entertainment. For nightlife activities in Riverside, many venues come alive after dark, including the Spanish-Colonial-inspired Fox Performing Arts Center. Romantic options also abound, and restaurants like Duane's Prime Steaks and Seafood cater to intimate experiences.
For more outdoor attractions easily accessible from downtown, Box Springs Mountain Preserve has plenty of steep hiking trails and great views from the top. The University of California Riverside Botanical Garden also appeals to students and community members alike. South of the city, the California Citrus State Historic Park preserves part of the city's agricultural heritage with interpretive information and rows and rows of citrus groves.
10. Skull Canyon Ziplines
Distance from Orange County: 37 miles
Travel Time from Orange County: 1 hour, 17 minutes
Pet Allowed? No Dogs.
Skull Canyon Ziplines offers Four separate Zipline Eco tours on 160 acres of undisturbed mountainous terrain. Great activity for Families and Kids 60 lbs to 250 lbs. What is unique about Skull Canyon Ziplines is their Hands Free Patented Braking System that allows guests to enjoy the Zipline and not worry about braking themselves. They also have a great spectators area. Prices are $40, $85, $115 or $160 per person. Enjoy nature at its best! They are located in Corona, CA and provide a unique Eco-Experience. Located off of the I-15 freeway between Indian Truck Trail and Lake St. Family owned.
Book your adventure at skullcanyon.com.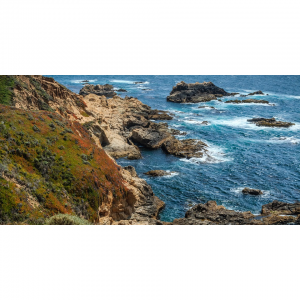 Extrabux is an international cashback shopping site, offering up to 30% cashback from 10,000+ Stores!
Booking.com, Ripley's Aquarium, Marriott, Pontins, Trip.com, Ripley's Myrtle Beach, The Brehon, ebookers, Away Resorts, Gleneagle Hotel, Agoda, Extended Stay America, Worldwide Insure, Malmaison, Scotts Hotel, Priceline, Zafiro Hotels UK, TurnKey Vacation Rentals, Discovery Cove, etc.
Join to get $20 welcome bonus now! (How does Welcome Bonus work?)