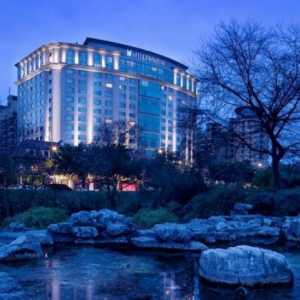 Millennium Hotel Chengdu From £66 @Millennium & Copthorne Hotels
4% Cash Back
5% Super Cash Back
Book early and enjoy Millennium Hotel Chengdu From £66 @Millennium & Copthorne Hotels.
Address: No. 41 South Shenxianshu Road Hi-Tech District Chengdu, Sichuan, China 610041.


Centrally located in the city's sophisticated urban district, Millennium Hotel Chengdu is the perfect base to meet giant pandas, be enchanted by dazzling Sichuan Opera, get lost in vibrant shopping streets, and be awed by Emei Mountain - the highest of the four sacred Buddhist mountains of China.Our 5-star international hotel offers 359 elegantly-appointed rooms and suites complete with views towering over Shen Xien Shu Park, well-equipped meeting rooms, stylish Amber Restaurant, and Yipin Restaurant serving up authentic Chinese fare.
Previous
Ending Soon
Similar Deals