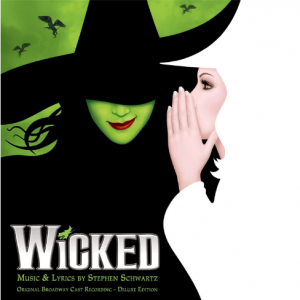 ExpWicked tickets on Sale @Expedia
Up To 5% Cash Back
Up To 6% Super Cash Back
From $31
Expedia offer - book Wicked tickets from $31.
More events at :



Embark on a gravity-defying journey through a land of munchkins and flying monkeys with a story that begins long before Dorothy arrives. Based on Gregory Maguire's revisionist version of the The Wonderful Wizard of Oz, Wicked explores an alternate backstory in which the Wicked Witch of the West wasn't always evil, but instead a misunderstood animal lover who was determined to stay true to herself at all costs. Tickets have been going fast ever since Wicked flew onto Broadway in 2003, and it's since become one of the top 10 longest-running shows of all time.
Wicked follows the story of Elphaba, a green-skinned girl who is resented by her father because of the unusual way she looks. Elphaba and her sister are just starting college, where Elphaba is forced to room with the beautiful and popular Glinda. At first, the girls can't stand each other, but they soon form an unlikely friendship. When Elphaba learns of a conspiracy to keep the animals from speaking, she and Glinda go to the Wizard of Oz to ask for help. But when they realize the Wizard isn't who he says he is, a plan is put into motion that will leave all of Oz calling one of the girls good and the other wicked. What follows is a journey that reveals everyone's ability to stay true to their beliefs and what they're really willing to do for love.
Previous
Top in 3hrs
Top in 24hrs
Ending Soon