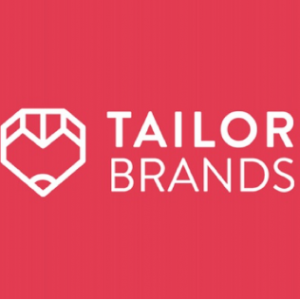 Exclusive Offer @ Tailor Brands
8% Cash Back
10% Super Cash Back
30% Off Your Order
Tailor Brands offers

30% Off

Exclusive Offer via coupon code XBUXCopied .

Deal ends 7/31.
Your branding toolbox has finally arrived. Take advantage of their Brand Book to maintain best design practices at all times. Utilize your EPS file and Business Cards to keep your brand consistent across marketing materials. With the adaptable tools they have on their platform, your brand will pop off the page – and stay there.

They're a team of experts committed to streamlining the branding process for small businesses. Their company was founded on the belief that powerful branding should be accessible to everyone, regardless of skill level, background in design or budget size; as a result, they've created a platform that will take the wings of any business's story and turn it into a brand that can.
Start by creating a logo and using their branding tools. Click here.
Branding Tools:
Social Tools:
Imagine taking your vision and translating this into a design that your customers can interact with and remember. This is what branding can do for your business. They developed their suite of tools to provide your brand with a consistent presence which helps increase visibility among your customers. Your brand will be easily identifiable across all platforms, differentiating your business from the competition.
Their professional branding tools help focus your efforts on visual branding and social visibility, establishing a strong and sustainable brand. From scheduling content to creating professional assets, their toolbox simplifies your long-term business goals and day to day tasks.

ogo Design
and Branding Tools

Previous
Top in 3hrs
Top in 24hrs
Ending Soon