It contains affiliate links and Extrabux will be compensated if you make a purchase after clicking on Extrabux links.

10 Best Places to Buy Pre-Owned & Used Omega Watches in 2023
Buying Pre-owned Omega watches can offer you a variety of choices due to the fact that they include discontinued models and vintage timepieces. Purchasing a pre-owned Omega watch is simpler than ever, you can shop online where give all of it's customers a warranty with every used Omega. But where can I purchase a pre-owned Omega watches online? Here we recommend 9 websites for you that you can buy used Omega watches at unbeatable prices.

Cover Photo:omegawatches.com
eBay is an online shopping site that's best known for its auctions and consumer to consumer sales. It's also extremely popular for online merchants to use as a sales channel. eBay's available in many different countries. However, you can search for products available in your local area by entering the zip code. Alternatively, you can search for products available nationally or internationally.
Anyone can open an eBay account for free. You can opt to sell as well as buy products. When you have a seller account, there are fees associated with it — for example, listing fees. The costs vary on the price you sell your products for, as well as how long you list them.
In short, you can buy brand new products on eBay, as well as second-hand goods, including Omega watches.
Source:ebay.com
Promotions:
1. Own OMEGA at up to 30% off.
Extrabux Cashback:
When you go to eBay US to buy pre-owned & used Omega Watches, don't forget to sign up at Extrabux (What is Extrabux?). Then you can get up to 4.6% super cashback from Extrabux! Sign-Up Bonus: Free to join it & get $20 welcome bonus!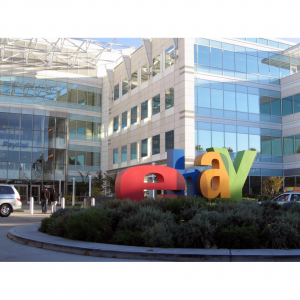 FARFETCH Limited is the leading global platform for the luxury fashion industry. Founded in 2007 by José Neves for the love of fashion, and launched in 2008, FARFETCH began as an e-commerce marketplace for luxury boutiques around the world. Today the FARFETCH marketplace connects customers in over 190 countries with items from more than 50 countries and nearly 1,300 of the world's best brands, boutiques and department stores, delivering a truly unique shopping experience and access to the most extensive selection of luxury on a single platform. FARFETCH offers large number of new & pre-owned Omega watches.
Source:farfetch.com
Promotions:
1. Free shipping on orders of $200+;
2. Enjoy 15% off your first order | Use code: NC15FF.
Extrabux Cashback:
Make a purchase on FARFETCH through Extrabux, then you can get 2% super cashback.
Jomashop is an e-commerce company that has been doing business since 1987. They started as an eBay store before they moved to their own website. They do wholesale and retail trading of a variety of luxury goods including watches, fashion accessories, handbags, writing instruments, and other gift items.
Their luxury watch inventory includes brands like Rolex, Panerai, Breitling, and Omega. However, they also offer budget-friendly watches from brands like Invicta, Bulova, Timex, and Seiko.
JomaShop has a dedicated pre-owned section where customers can buy second-hand jewelry and used watches. There are many second-hand watch brands involved, such as Breitling, Cartier, Hublot, IWC, Omega, Panerai, Patek Philippe, Rolex, Tag Heuer, Tudor and so on.
Source:jomashop.com
Promotions:
1. Up to 75% off sale items;
2. Click here to find all the coupons & deals of Jomashop.
Extrabux Cashback:
Make a purchase on JomaShop through Extrabux, then you can get up to 1% super cashback.
Tourneau has over a century of expertise as the preeminent purveyor of fine watches, striving to deliver a first class customer experience. As the largest authorized watch retailer in the United States, Tourneau has stores nationwide and welcomes 4 million plus visitors annually. Their unmatched selection of over 8,000 styles from nearly 100 brands, offering of the largest certified pre-owned watch collection, stellar watchmaking craft, and expert service & repairs have earned their reputation as the Watch Authority.
Click here to purchase used Omega watches.
Source:tourneau.com
Promotions:
1. Complimentary 2-Day shipping is applicable for all online orders.
Extrabux Cashback:
Temporary no cashback available.
Founded in 1999, Bob's Watches is the leading online marketplace for buying, selling and trading used Omega watches for men and women. With over 20 years of experience, and thousands of satisfied customers, they carry the world's largest selection of used Rolex watches for sale as well as other top brands like Omega, Panerai, Patek Philippe and more.
Their pre-owned Omega exchange is known for providing excellent customer service and offering the best prices through their low-price guarantee. All watches listed on their site are in stock and immediately available for free overnight shipping. Their selection is meticulously inspected and authenticated by third-party experts, ensuring every luxury watch listed on their store is 100% certified authentic. Located in Newport Beach, California, they are proud members of the BBB, the IWJG, Jewelers Board of Trade and the Chamber of Commerce.
Along with a wide selection of new and used models for purchase, Bob's Watches is the most trusted destination to sell vintage and contemporary Omega watches at full market value. Their Omega serial numbers chart look-up tool helps owners learn when a specific piece was manufactured, and by filling out and submitting the form on their Sell Omega page, viewers can get exact estimations on models in question.
Source:bobswatches.com
Promotions:
1. Sign up for Bob's Watches emails & get $100 off;
2. Free overnight shipping on all orders.
Extrabux Cashback:
Temporary no cashback available.
WatchBox is home to the greatest collection of pre-owned luxury watches, all certified as authentic and Collector Quality. Brands including:
Rolex

Breitling

Hublot

Panerai

Patek Philippe

F.P. Journe

IWC

Tudor

A. Lange & Sohne

Grand Seiko

Jaeger-LeCoultre

Vacheron Constantin

Audemars Piguet

H. Moser & Cie

and may more.
They're not a marketplace, they're the market leader. This means they own every watch they sell, allowing them to set superior standards across the globe. With offices in the United States, Hong Kong, Singapore, and beyond, their selection is ever-changing with thousands of luxury watches available at any given time.
Their in-house team of Swiss-trained watchmakers and refinishers are among the best in the industry. From routine maintenance to heavy water damage, their team of experts provide full support with factory-sourced parts for first-class service to the secondary marketplace.
Behind the scenes, there's a team of over 160 watch-lovers ready to share their passion with you. Ask them anything, from watch history to the pulse of the market. They've got a team ready around the world to help you find your dream watch - and they're just a chat, email, or phone call away.
Source:thewatchbox.com
Promotions:
FREE EXPRESS SHIPPING & RETURNS.
Extrabux Cashback:
Temporary no cashback available.
Chrono24 calls itself "The World's Watch Market," and that's a fair description. The company has been in business since 2003. They provide a platform for watch buyers and sellers (including authorized dealers) to come together and strike a deal on a ton of different watches. You can easily find pre-owned Omega watches on Chrono24.
The company's headquarters are in Karlsruhe, Germany, but they're a worldwide outfit. They have an editorial office in Berlin, a location in New York City, and a home in Hong Kong. They service watch enthusiasts in over 100 different countries.
Through Chrono24, private parties and dealers can buy or list watches for sale. Though it's free to list a watch, Chrono24 does take a commission when it sells.
Source:chrono24.com
Extrabux Cashback:
Temporary no cashback available.
Crown & Caliber is The Smarter Way to Buy or Sell a Watch. An exclusively online marketplace for pre-owned luxury watches, Crown & Caliber is dedicated to taking the fear and skepticism out the watch buying & selling process. Browse their online catalog of pre-owned luxury watches from popular brands such as: Rolex watches, OMEGA watches, TAG Heuer watches, Breitling watches, Cartier watches, Panerai watches, Patek Philippe watches, IWC watches, Hublot watches, Audemars Piguet watches, Jaeger-LeCoultre watches, and more. Every watch they sell is authenticated by their staff of Swiss-trained watchmakers and comes with our 2-year warranty . By placing value on quality, Crown & Caliber has become one of the most trusted marketplace.
Source:crownandcaliber
Promotion:
1. Free shipping on all orders.
Extrabux Cashback:
Make a purchase on Crown & Caliber through Extrabux, then you can get 1% super cashback.
SwissWatchExpo is the leading online retailer of authentic, pre-owned luxury watches. Established in 2009, and headquartered in Atlanta, they are a family owned business serving a global clientele. They proudly offer a curated selection of watches from top brands such as Rolex, Cartier, Omega, Breitling and Patek Phillipe.
Source:swisswatchexpo.com
Promotion:
1. Up to 60% off sale;
2. Free same-day shipping on your order;
3. Sign up at SwissWatchExpo for $100 off.
Extrabux Cashback:
Temporary no cashback available.
Gray & Sons owner, Keith Gray, started the business in 1980, when the price of gold was high and people were selling their gold heirlooms for cash. Keith started buying gold watches and jewelry and quickly realized that he was acquiring some very valuable pieces. His collection of vintage and pre-owned modern watches grew rapidly and with it grew the scope of the entire business. He started selling and trading at various antique, watch and jewelry shows and then opened a showroom in Miami Beach. From that time, Gray & Sons began to distinguish itself from other dealers through its meticulous restoration of watches, its encouraging customer service, and its ability to reach customers across the country and the world.
One of the things that separates Gray & Sons from the competition is its on-site restoration facilities, where five Swiss-trained watchmakers with over 150 years of combined experience, and jewelers meticulously repair and restore vintage heirlooms to like-new condition. All certified pre-owned watches undergo a rigorous 86-step inspection and restoration process. They are so confident in the quality of the timepieces they sell that they proudly offer their exclusive 12 month warranty on all watches and a 24 month warranty on all Rolex watches. When a watch leaves Gray & Sons (whether the watch is 5, 10, 20 or even 50 years old) it is in pristine condition. And to ensure that the watch stays that way, Gray & Sons offers its exclusive "Like New for Life" program to all customers who make a pre-owned watch purchase of $2000 or more. This program offers a free annual polishing, detailing, pressure testing, and battery replacement for the life of the watch. Service like that is priceless.
You can think of Gray & Sons as a pre-owned car lot for all the finest makes: Rolls Royce, Mercedes, Lexus, Porsche, BMW etc. But the pre-owned "cars" that Gray & Sons offers are Patek Philippe, Rolex, Cartier, Audemars, Vacheron, Breguet, Piaget, Bvlgari, Omega and more. They have a wide selection and offer unique models that are hard to find anywhere else.
Most of the items are one-of-a-kind and many eager customers anxiously await the arrival of their catalog in the mail so they can rush through it and call in for certain items before they are sold. To off-set the anticipation some people have about buying something that they haven't been able to physically hold and examine, Gray & Sons ships out all pre-owned items with a 10 day no-questions-asked return policy for an exchange or full refund.
Even today though in an environment flooded with watch dealer websites, grayandsons.com stands out due to its stellar after-sales customer service and knowledgeable watch and jewelry specialists ready to answer questions six days a week. With the right mix of marketing, customer service, and excellent product offering Gray & Sons continues to increase its amount of online business.
Source:grayandsons.com
Promotion:
1. Sign up at Gray & Sons for $200 off your 1st order.
Extrabux Cashback:
Temporary no cashback available.
In addition to online sites, you can also go to an authorized watch dealer to buy second-hand Omega watches. Official Omega Jewelers are the safest place to buy new, vintage and pre-owned Omega watches. You can rest assured that any used Omega watch you purchase will be 100% authentic, and never contains any aftermarket parts.

Extrabux is an international cashback shopping site, offering up to 30% cashback from 10,000+ Stores!
24S, SSENSE, MATCHESFASHION.COM, Shopbop, NET-A-PORTER, FARFETCH, YOOX, Eastbay, End Clothing, Macys, Neiman Marcus, Saks Fifth Avenue, Saks OFF 5TH, Bergdorf Goodman, Selfridges, Bloomingdales, Coggles, Harrods, Kohl's, Urban Outfitters, ASOS, Missguided, etc.
Join to get $20 welcome bonus now! (How does Welcome Bonus work?)