Five Best Moisturizers for Dry Skin, Dry Sensitive Skin in Winter
Get Baby Soft Skin
As 2018 Winter around corner, have you adjusted your skincare routine for the cold weather? If not, or if selecting a cream that is not moisturizing enough or safer, skin tightness, flaking, scaling, peeling, even fine, dry lines and redness will find you, especially if you are a dry skin.


Most dry skin is caused by environmental factors such as cold weather and low humidity. But, on the other hand, it could improve your dry skin when using gentle hydrating creams (use more than one moisturizer when necessary) and replacing your soap-based facial cleansers for mild ones. So choosing a right moisturizer for dry skin in Winter is vital.

How to Choose Moisturizers for Dry Skin in Winter?
Generally speaking, a high-grade moisturizer for dry skin, dry sensitive skin should be made from mild, non-stimulating formula, and contain active moisturizing ingredients. This kind of moisturizer can help heal blemishes, prevent breakouts, keep your skin looking fresh and soft in Winter.
Dry skin looks for ingredients like hyaluronic acid and dimethicone, which help keep skin hydrated. Glycerin, propylene glycol, proteins, and urea also help attract water to your skin. Lanolin, mineral oil, and petrolatum lock in moisture.
Sensitive skin should choose a hypoallergenic and fragrance-free moisturizer. The less ingredients the safer. Because fewer ingredients mean fewer potential interactions with fragile skin. One that contains less than 10 ingredients is the best.
Acne-prone skin should find a non-comedogenic facial moisturizer that won't clog pores.
It would be better if the moisturizer contains enough anti-oxidant ingredients such as Vitamin E, chamomile, grape seed, green tea, coffee berry or licorice root extract. The antioxidants are able to neutralize"free radicals" which break down skin cells and can speed up aging with wrinkles, dry skin, dark circles under the eyes, dull skin, decrease elasticity and pliabilit.

Here we carefully select five best moisturizers for dry skin, sensitive skin, and acne prone skin in Winter.
1. Kiehl's Since 1851 Ultra Facial Cream 50ml $29.50

Fragrance free, no pigment
This Kiehl's classic face cream offers continuous moisture replenishment for skin throughout the day. This nourishing moisturizer for dry skin, dry senstitive skin leaves skin feeling comfortable even in extreme weather conditions. Formulated with Squalane, Glacial Glycoprotein Extract and Imperata Cylindrica. These ingredients can immediately, deeply hydrate, protect, and help prevent water loss from skin. Squalane can help replenish skin's barrier keeping it soft, supple and moisturized.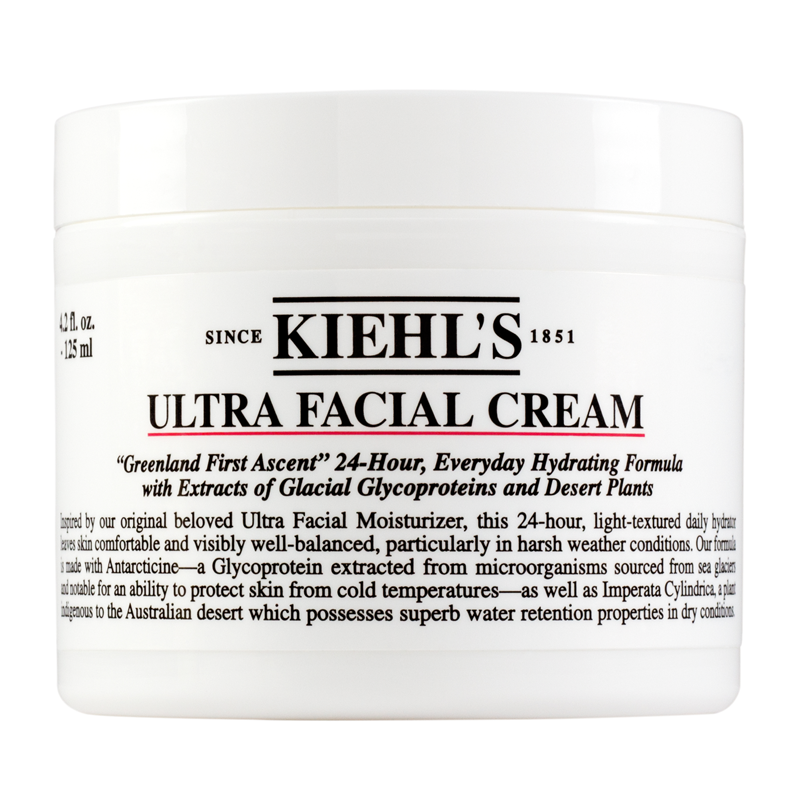 2. La Roche-Posay Toleriane Ultra Moisturizer for Very Sensitive Skin 40ml $29.99

0% preservative, paraben, fragrance, drying alcohol
This soothing moisturizer for dry sensitive skin in Winter provides immediate and lasting comfort. Formulated with only the essentials and without potentially-irritating ingredients such as parabens, fragrance, and drying alcohol. Tested on allergy-prone skin.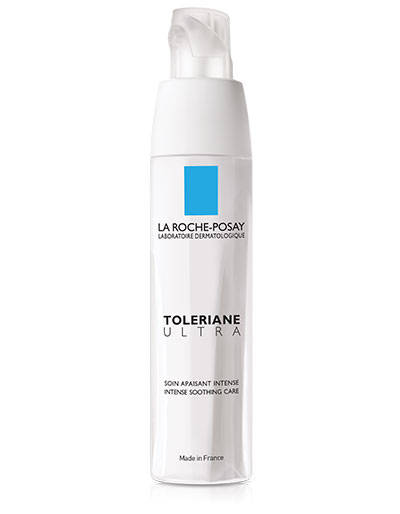 3. CeraVe PM Facial Moisturizing Lotion 89ml $15.99

Non-comedogenic, fragrance free, no pigment
A night cream with niacinamide is ideal to soothe skin while you sleep. For maximum hydration and skin-barrier replenishment that helps the skin hold on to moisture, look for ingredients like hyaluronic acid and ceramides. This non-comedogenic nighttime moisturizer for acne prone skin won't clog pores or cause acne flare-ups.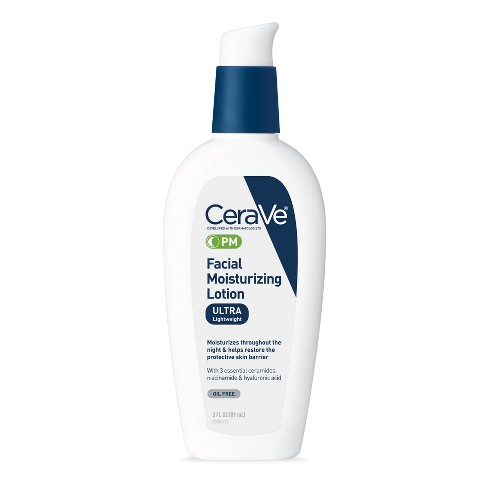 4. Olay Regenerist Micro-Sculpting Cream Face Moisturizer 48g $33.49

Fragrance free, no pigment
Infused with Hyaluronic Acid, Amino-Peptides and Niacinamide (Vitamin B3), this Moisture-Binding Formula Instantly Plumps & Lifts Surface Cells. The luxurious-feeling moisturizer immediately leaves skin hydrated, softens the look of fine lines and wrinkles and firms the look of skin with plumping hydration, to help take years off your skin age.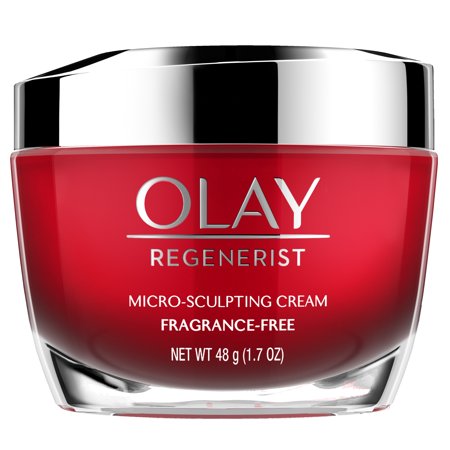 5. Fresh CRÈME ANCIENNE 30g $145 / 100g $290

Fragrance free, no pigment, no preservatives
The cream handmaded in a monastery contains only 12 ingredients in total. So it perfectly fits dry skin, sensitive skin in Winter and provides instant, long lasting hydration. The majoy ingredient meadowfoam seed oil is a unique fatty acid easily absorbed by the skin to provide supreme nourishment; Vitamin E provides antioxidant protection against wrinkle-causing free radicals; Chamomile wax helps to decrease dry spots, soften the skin, and create a light, moisture-preserving veil.; and rosewater is notable for its soothing and balancing properties.