9 Kitchen Appliances Makes Cooking Easy and Fast
No one was born to be a good cooking. However, some kitchen appliances can help us cook easy and fast. Today's markets we can find a great number of kitchen appliances. Which one to choose? Here are my 9 kitchen appliances.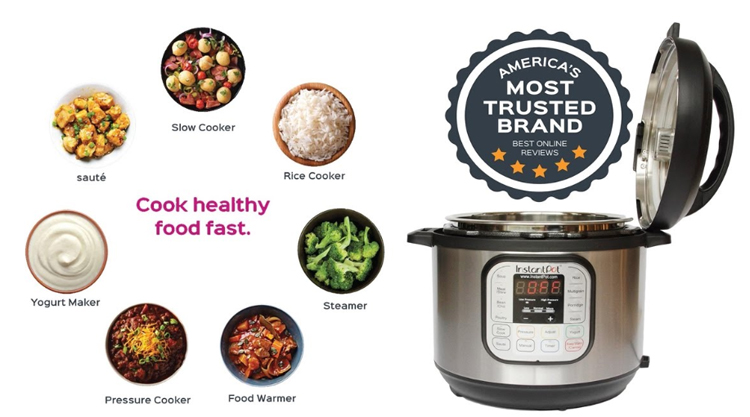 Instant Pot Duo have Duo 60 7-in-1, Duo 80 7-in-1, Duo Plus 9-in-1, Duo Mini 7-in-1, i love the Duo 60 7-in-1, which are recommended for a family of 4-8 people. Duo, the number 1 selling multi-cooker, combines 7 kitchen appliances in 1, Pressure Cooker, Slow Cooker, Rice Cooker, Steamer, Sauté, Yogurt Maker and Warmer, prepares dishes up to 70% faster to support your busy lifestyle. 14 Smart Programs - Soup/Broth, Meat/Stew, Bean/Chili, Poultry, Sauté/Simmer, Rice, Multigrain, Porridge, Steam, Slow Cook, Keep Warm, Yogurt, Pasterization, and Pressure Cook. Now, your favorite dishes are as easy as pressing a button!
All Instant Pot Duo can buy at amazon, walmart, Best Price will be at Black Friday.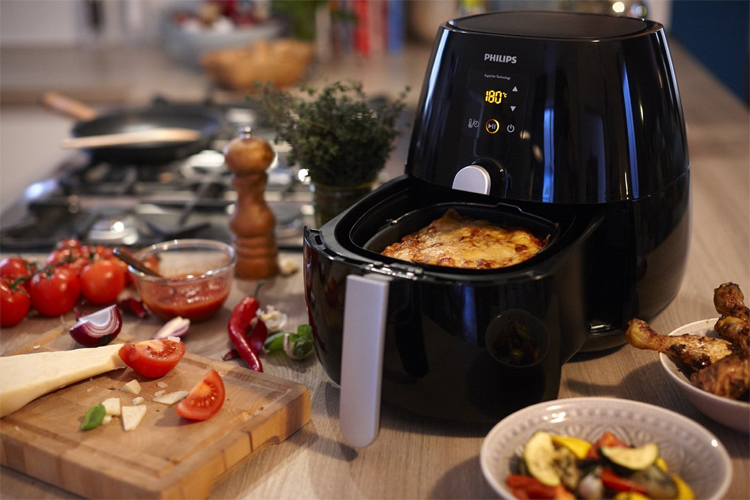 Fries, bakes, grills and roasts food using a tablespoon or less of oil,Set the cooking time and temperature. Dishwasher safe for easy cleaning. Air is the new oil, and now with the Philips Airfryer you can use that air to fry in a healthier way with up to 75% less fat! With over 200 easy to make and inspiring dishes to try, the Airfryer will become a one-stop solution for all of your meals. You can get some other brands airfryer cheaper at Amazon.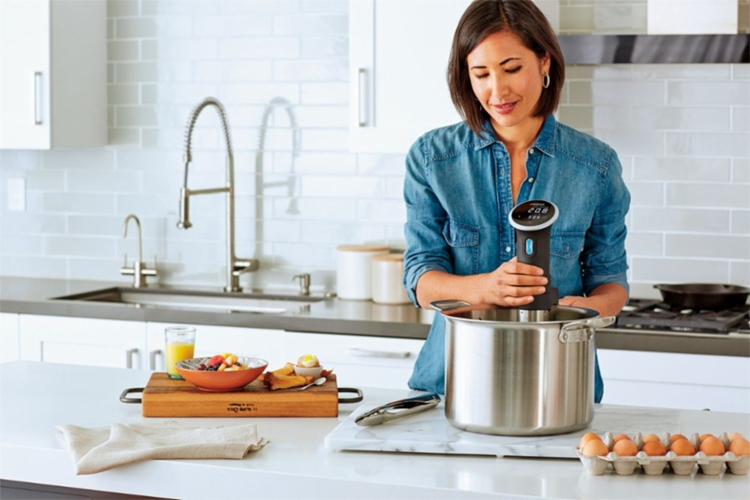 Anova is the only sous vide device that allows you to set and control your foods time and temperature manually on the cooker, through an app, or by voice. 1000+ step-by-step recipes from award-winning chefs, and choose your preferred level of doneness and press start to cook. Just attach the cooker to any pot, add water, drop in your ingredients in their sealed bag or glass jar, then press start. No fancy equipment required.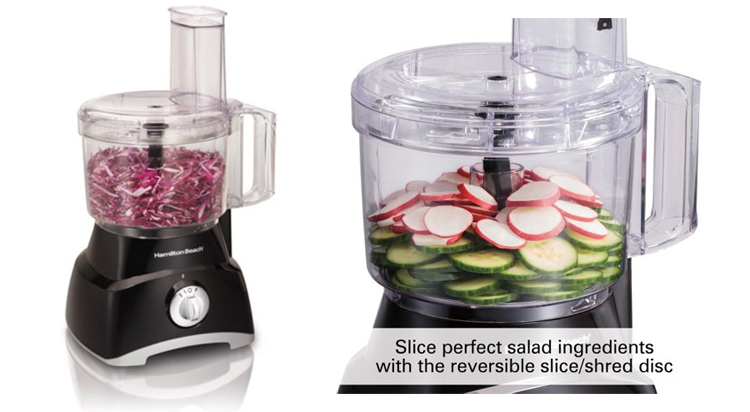 Faster than cutting by hand – quickly chop onions, slice salad ingredients, shred cabbage, grate cheese, mix sauces or puree soups and dips. The flip lid design and dishwasher-safe parts make these food processors easy to clean and store. This kitchen essential makes chopping vegetables, grinding nuts, mixing ingredients and pureeing your favorite foods almost effortless. 8 cups capacity are recommended to most families.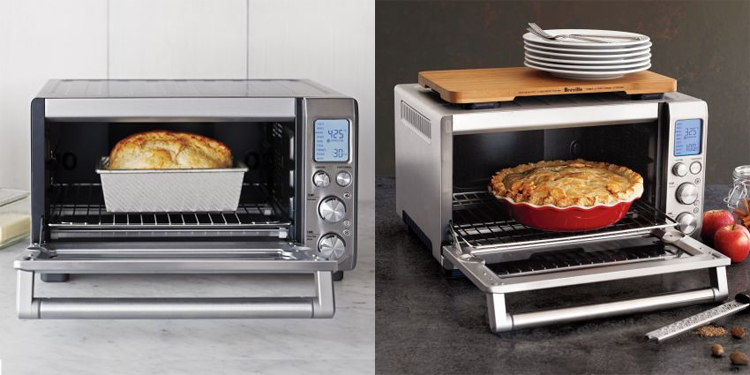 By distributing 1,800 watts of power among five quartz elements, this innovative oven cooks foods to perfection—whether you're toasting, roasting, baking, broiling or simply reheating. 9 present functions: Toast, Bagel, Bake, Roast, Broil, Pizza, Cookies, Reheat and Warm.Easy-clean, stainless steel housing with ribbed plate warming tray. Back-lit easy-read LCD that calculates the correct the time and temperature, illuminating orange during preheating and cooking and blue once the cycle is complete.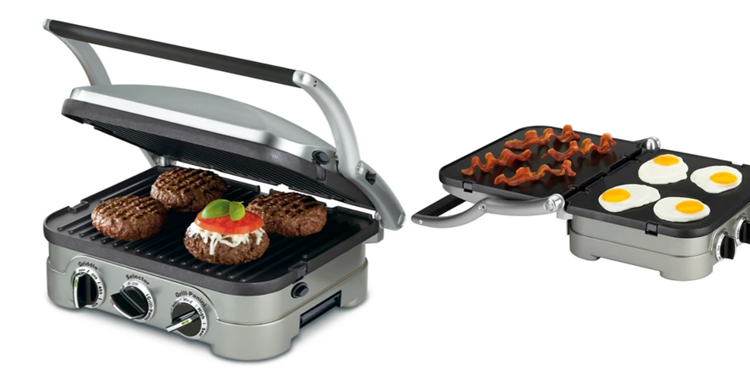 5-in-1 countertop unit works as a contact grill, panini press, full grill, full griddle and half grill/half griddle. It handles everything from pancakes and sausages to grilled cheese to steaks, hamburgers and Panini. Two separate knobs let you adjust for the right cooking temperatures, making for a perfect meal every time. Removable and reversible nonstick cooking plates drain grease for healthy cooking; integrated drip tray.Removable and reversible 11 x 9 Inches dishwasher-safe nonstick cooking plates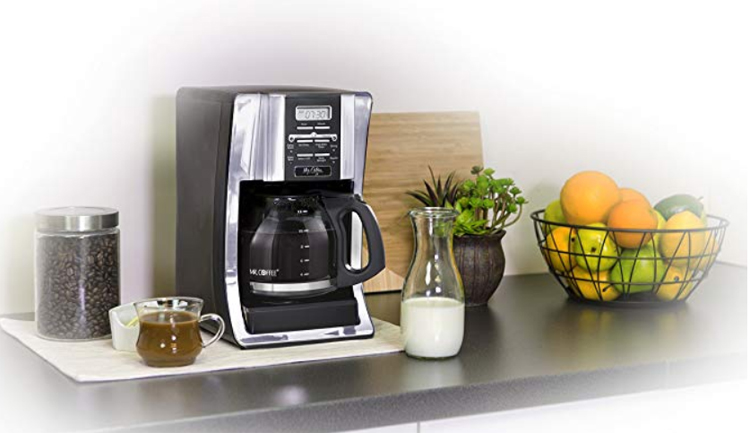 The Mr. Coffee 12-Cup Programmable Coffee Maker with Thermal Carafe brings style, taste, and functionality together to create a rich blend that you'll savor for years to come. 12c coffee maker gives you the best flavor thanks to a water filtration system, 2hr auto shutoff design keeps your coffee hot for 2 hours, then shuts it off automatically.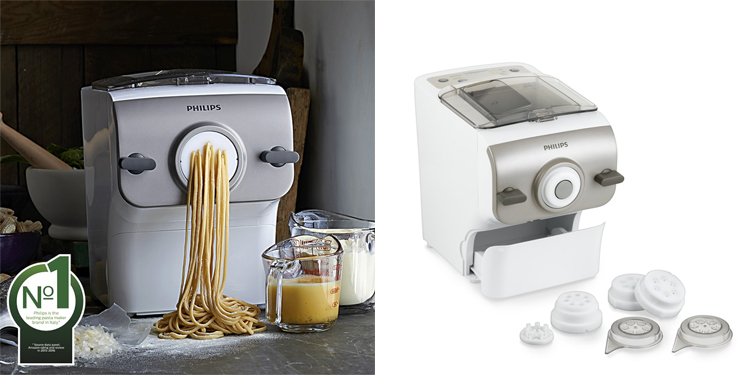 Completely automatic operation does everything from mixing to kneading the dough, the Philips Pasta maker allows you to make a pound of fresh pasta or noodles within 15 minutes. All you need to do is measure your ingredients and add them to the pasta maker. Feel free to get daring with your pasta recipes and experiment with flavors by adding herbs or vegetables to your dough recipe. You can also easily make ravioli and dumplings using the lasagna tool.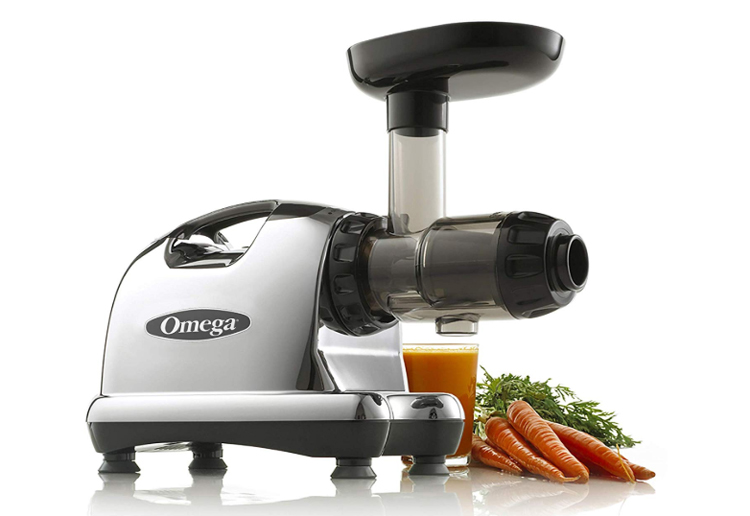 Using a low speed of 80 RPMs results in minimal heat buildup and oxidation promoting healthy enzymes. The Chrome Omega Nutrition Center Juicer is a masticating-style juicer that makes delicious and nutritious drinks and snacks. It is easy to use and comes with a powerful motor and an auto pulp-ejection function for continuous juicing. This masticating style juicer features a dual-stage juicing system so there is no foaming, clogging or heat build-up.