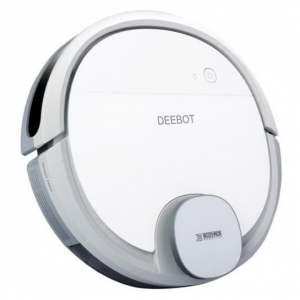 ExpEcovacs DN33 Robot Vacuum and Mop @Joybuy
2.4% Cash Back
3% Super Cash Back
$320(was $500) + Free shipping
JoyBuy offers the Ecovacs DN33 Robot Vacuum and Mop for $320(was $500).

For a 30-day return due to quality issues:

- Items must be returned with all gifts and accessories.

- The buyer will not need to pay for return shipping costs and customs duties.

Free US shipping.

Deal ends 9/29.

Packaging
Shipping Weight : 6.34 kg
Net Weight : 6.34kg
Package Size : 52.4cm x 44.0cm x 15.3cm
What's in the box : Cleanerx1, charging basex1, instructionsx1, side brushx1, cleaning liquidx1, ragx1, rag holderx1, cleaning toolx1
Previous
Top in 3hrs
Top in 24hrs
Ending Soon