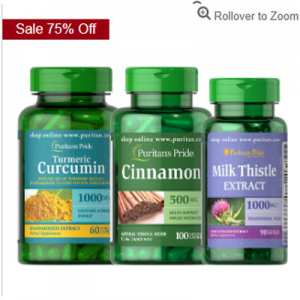 ExpSave up to 20% on Puritan's Pride Milk Thistle and promote healthy liver function
8% Cash Back
10% Super Cash Back
Puritan's Pride offers up to 20% off Milk Thistle and promote healthy liver function with code AFF2059 Copiedat check out.

Free shipping on orders over $59.
For more than 40 years, Puritan's Pride has helped families achieve a lifestyle of wellness. Our vitamins and supplements are made with care from the highest quality ingredients. They are tested or inspected as many as 15 times throughout the manufacturing process. That's why you can shop with confidence. We take pride in our products and helping customers feel their best.
Previous