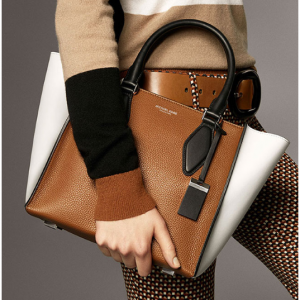 Up to 60% off + extra 25% off Michael Kors bags @Macy's
2.5% Cash Back
3% Super Cash Back
Macy's offers up to 60% off + extra 25% off Michael Kors bags.

FREE Shipping over $75.

Some MICHAEL Michael Kors are cheaper than the official site. Those contradictory elements, when combined consistently, create a focused design philosophy with the type of global perspective that makes it at home anywhere in the world, reflecting the Michael Kors customer's jetset lifestyle.
Previous