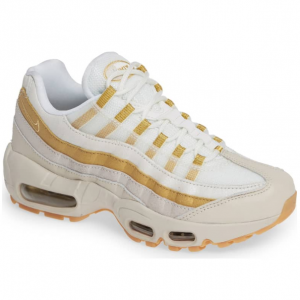 Exp40% off Nike Air Max 95 Running Shoe @ Nordstrom
$95.96(value $160)+free shipping
Nordstrom offers 40% off Nike Air Max 95 Running Shoe. $95.96(value $160).

FREE shipping on your order.
An innovative lacing system creates a custom fit in an iconic sneaker inspired by the strength and fluidity of the human body: a midsole for a spine, graduated panels for muscles, lace loops for ribs and breathable mesh for skin. Flex grooves allow for natural motion, and a waffled outsole provides traction.
Previous