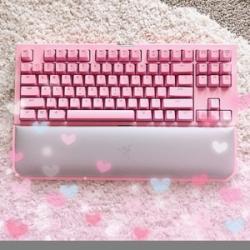 Exp11% off Razer BlackWidow Tournament Chroma V2 Quartz Edition – Mechanical Gaming Keyboard
$124.89(value $139.99)
Amazon offers Razer BlackWidow Tournament Chroma V2 Quartz Edition – Mechanical Gaming Keyboard for $124.89.
FREE shipping on orders over $25.
The Razer BlackWidow Tournament Edition Chroma V2 is the fastest esports gaming keyboard we've ever produced. With Multi- Razer Mechanical Switches and the new Razer Instant Trigger Technology (ITT), it's geared to take swift responsiveness to the next level. Thanks to its compact form and detachable USB cable, it's also easy to pack and take along to your next match.
Top in 3hrs
Top in 24hrs
Ending Soon