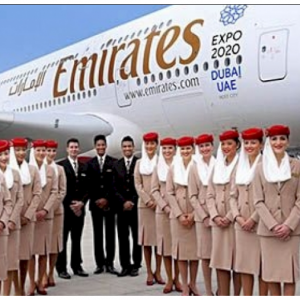 ExpEmirates Global Sale: Roundtrip Flights to Europe $437+, Africa $768+, Dubai $711 @Airfarewatchdog
22% Cash Back
26% Super Cash Back
Jet set your sights on exotic locations across the world with the latest sale from Emirates. Departures to the airline's base in Dubai (DXB) are available starting at just $711 roundtrip, and it's Fifth Freedom routes to Europe can be purchased for as little as $437+, Africa $768+.



If you're looking to tick off that bucket list trip to Africa for a safari, fares to South Africa and Kenya are on sale starting at $768 roundtrip. For those looking to experience a taste of Southeast Asia, flights to Bangkok and Singapore can be found starting at $889 roundtrip.
Sale fares are available for travel starting in early September through November, then again from mid-January through early April, with returns available thr0ugh the end of the month. Depart from the USA on Sunday through Wednesdays, return Monday through Thursdays.
Newark to Athens $600 roundtrip, nonstop
Washington DC-IAD to Johannesburg $768 roundtrip

Newark to Nairobi $769 roundtrip

Boston to Johannesburg $779 roundtrip

Chicago-ORD to Nairobi $788 roundtrip

New York-JFK to Dubai $800 roundtrip, nonstop

Orlando to Dubai $800 roundtrip, nonstop

Dallas-DFW to Dubai $800 roundtrip, nonstop

Previous
Top in 3hrs
Top in 24hrs
Ending Soon