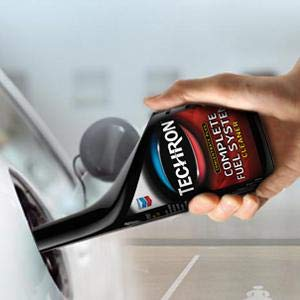 ExpChevron Techron Concentrate Plus Fuel System Cleaner - 20 oz. @ Amazon
$6.99(value $15.74)
Amazon offers Chevron Techron Concentrate Plus Fuel System Cleaner - 20 oz.

for $6.99(value $15.74)

.
FREE shipping on orders over $25 or FREE 2-day shipping with Amazon Prime.

Chevron Techron fuel system cleaner is unbeatable in cleaning the entire fuel system and restoring lost power and performance caused by deposit build-up. - Cleans deposits from fuel injectors, carburetors, ports, valves and combustion chambers- works in one tankful while you drive to reduce deposit related engine knock, ping, run-on, and cold start problems- recommended for use every 3,000 miles- 20 oz. bottle.
Every time you fill your tank, you expect to drive a certain amount of miles on it. An engine that's caked with deposits makes your engine work harder - less efficiently - every mile. So next time use Techron Concentrate Plus to help ensure maximum fuel economy.
Fact is, gasoline is a mixture of hydrocarbons including ethanol and other impurities. As it travels through your car's fuel system, harmful carbon deposits can form on critical engine parts. Techron helps remove these deposits, restoring lost power and performance.
Previous
Top in 3hrs
Top in 24hrs
Ending Soon